World's Largest Gold Coin Unveiled in Australia [VIDEO & PHOTOS]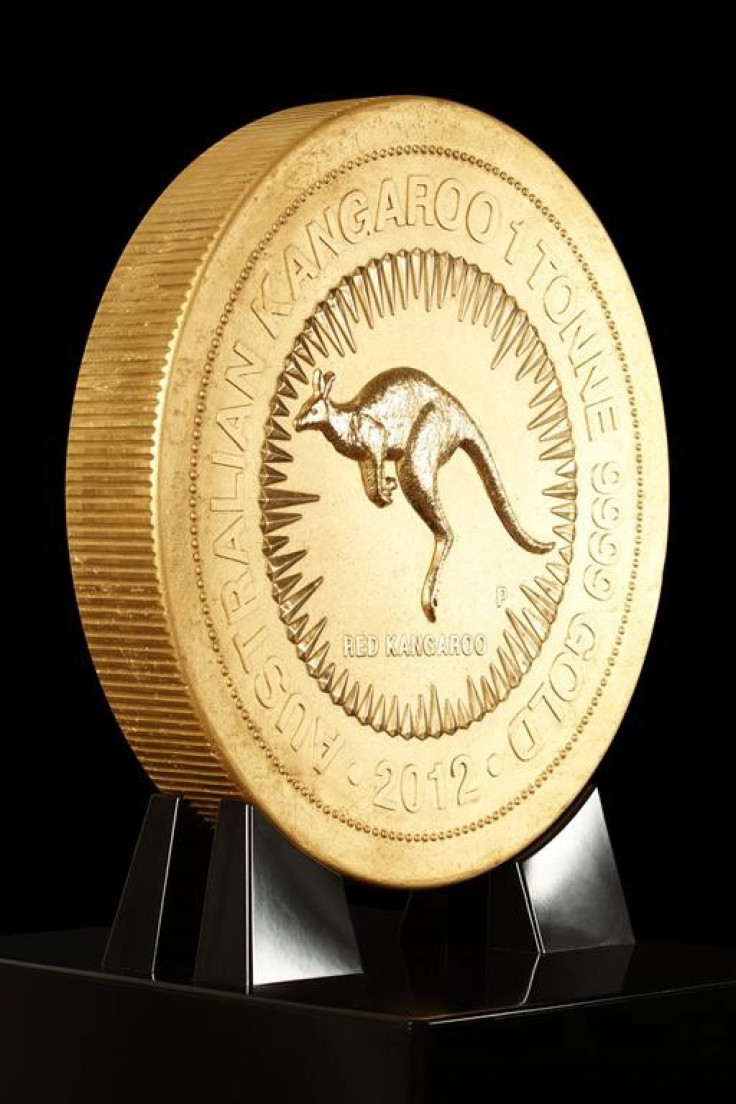 The world's largest gold coin, weighing 1,000 kg, was unveiled to mark Queen Elizabeth's visit to the city in Western Australia.
The Perth Mint produced the record-breaking coin with the profile of the Australian kangaroo on one side and that of the Queen on the other. It measures nearly 80 cm wide and over 12 cm thick and was made from one ton of 99.99% pure gold. And at one ton it is the biggest, heaviest, inherently most valuable gold bullion coin in the world. It has a nominal value of A$1,000,000 ($1,061,000; £663,000). The gold itself is worth more than A$50m.
Making of the Coin: VIDEO
© Copyright IBTimes 2023. All rights reserved.