World's Largest Solar Power Plant Unveiled In India's Kamuthi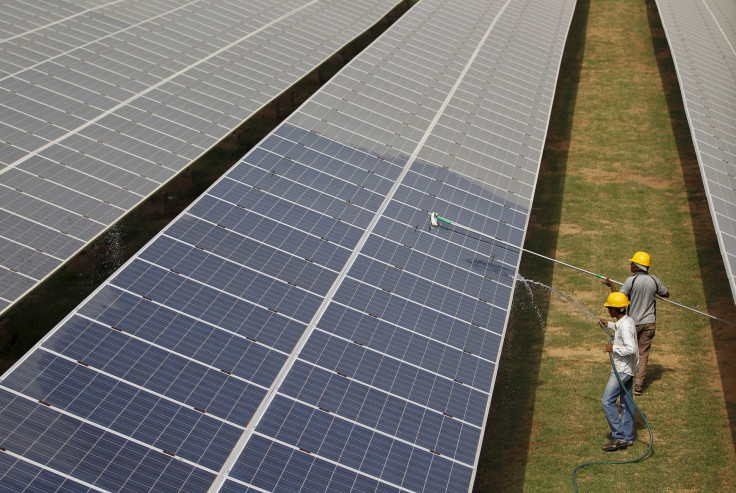 India now boasts of the world's largest solar power plant with the completion of its new facility in the southern India state of Tamil Nadu.
India's new solar power plant in Kamuthi town has a capacity of 648 MW, spread over 10 square kilometers (almost 4 square miles). The area it covers has allowed it to surpass the Topaz Solar Farm in California — which has a capacity of 550 MW — taking the title of the world's largest solar power plant at a single location.
Funded by Adani Green Energy, a part of India's leading business house Adani Group, the solar power plant in Kamuthi entailed an investment of Rs 4,550 crore (approximately $679 million). Built in an impressive time frame of eight months, the plant is cleaned every day by a robotic system and charged with its own solar panels. It is expected to power 150,000 homes.
"This is a momentous occasion for Tamil Nadu as well as for the entire country. We are... happy to dedicate this plant to the nation. A plant of this magnitude reinstates the country's ambitions of becoming one of the leading green energy producers in the world," said Gautam Adani, Chairman of the Adani Group, according to Indian news agency Press Trust of India.
India is expected to become the world's third-biggest solar market — after China and the United States — from next year and the new plant has pushed its total installed solar capacity to cross the 10 GW mark, a feat that only a few countries can claim, Al Jazeera reported, citing a statement by research firm Bridge to India.
By 2022, India is aiming at powering 60 million homes through solar energy as a part of the government's 2030 goal to produce 40 percent of its power from non-fossil fuels. While the efforts are being lauded by environmental groups, the country still needs to increase the emphasis on solar panels to be able to achieve the big targets set by the government.
© Copyright IBTimes 2023. All rights reserved.
FOLLOW MORE IBT NEWS ON THE BELOW CHANNELS