World's Longest Train Tunnel Breakthrough
The Gotthard Base Tunnel (GBT) is a railway tunnel beneath the Alps in Switzerland.
With a route length of 57 km (35.4 mi) and a total of 151.84 km (94.3 mi) of tunnels, shafts and passages, it is the world's longest rail tunnel, surpassing the undersea Seikan Tunnel in Japan.
Miners celebrate as fireworks explode after a giant drill machine broke through the rock at the final section Sedrun-Faido, at the construction site of the NEAT Gotthard Base Tunnel March 23, 2011. Crossing the Alps, the world's longest train tunnel should become operational at the end of 2016. The project consists of two parallel single track tunnels, each of a length of 57 km (35 miles).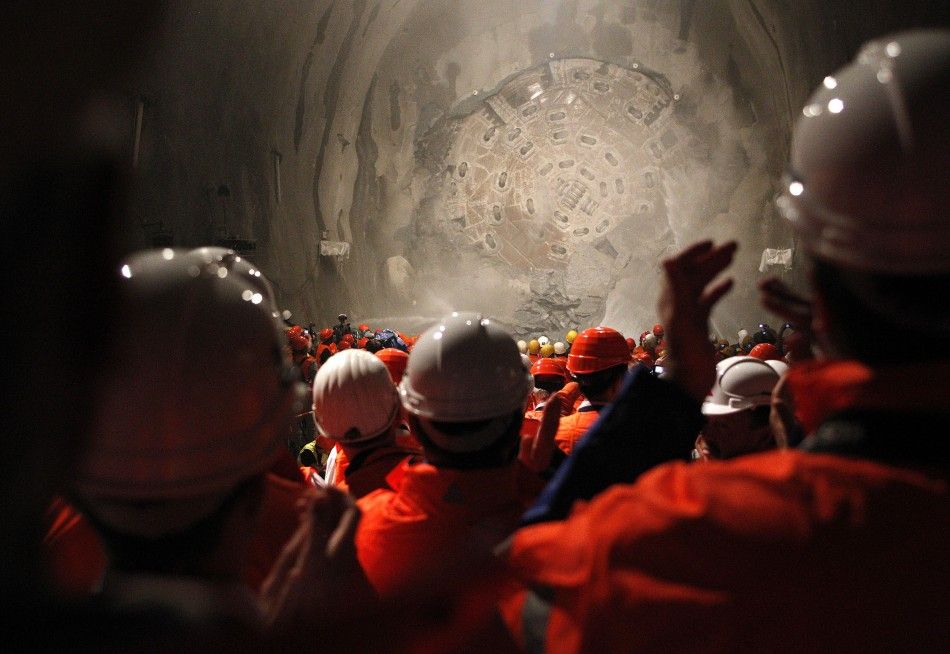 © Copyright IBTimes 2023. All rights reserved.