World's Top 3 Jet Engine Makers Exploit Booming Airline Market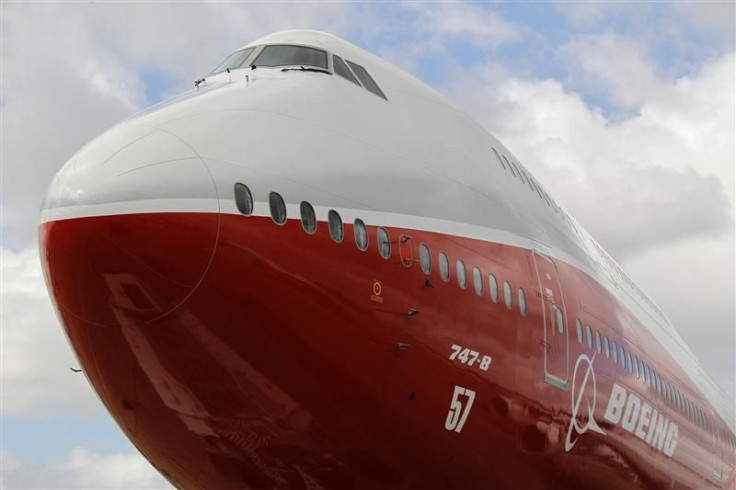 The world's top three jet engine makers are ramping up research and development (R&D) efforts to cash in on a booming global market for commercial airliners that has produced a huge number of orders.
Fairfield, Conn.-based General Electric Company (NYSE: GE), whose jet engine business -- its most profitable operation -- is worth about $18 billion, is working to develop a commercially viable technique for mass producing engines of carbon fiber and ceramics, materials that are two-thirds lighter than nickel and titanium alloys currently used to make engines.
Boeing's rivals are focusing their R&D on new designs. London-based Rolls-Royce Holdings (LON: RR) is on the brink of a significant upgrade to its Trent 1000-TEN engine, which is used on Boeing's 787 Dreamliner, Bloomberg News said. The (upgraded) Trent 1000-TEN will deliver 3 percent better fuel burn than the current model, Robert Nuttall, vice president of strategic marketing at Rolls-Royce said on Tuesday, during a briefing at the Farnborough Air Show outside London. The Trent 1000-TEN would be fielded in 2016, he said.
Meanwhile, Pratt & Whitney, owned by United Technologies Corporation (NYSE: UTX), recently launched its so-called PurePower PW1200G engine with a high-pressure compressor, a low-emissions combustor and a state-of-the-art stub wing, MarketWatch said Tuesday. The engine features an improved gear system that helps the engine fan operate at higher speeds than those of lower-pressure compressors and turbines. It will be used to power the Mitsubishi Aircraft Corporation's Mitsubishi Regional Jet, the company said.
The aviation engine maker just validated its new engine's in-flight performance and control systems with a flight test program that it completed on June 21 on Boeing 747SP's inviting test bed. Pratt & Whitney has made significant R&D investments in engine testing and validation processes that have spanned over 3,000 hours in the air and more than 9,000 cycles of full-engine testing, according to Bob Saia, vice president of Pratt & Whitney's development programs.
However, the revenue growth of all three companies could come at a price, some aeronautical analysts say. Unprecedented investments in R&D efforts for aviation engine and engine-parts innovations could hurt their bottom line performance -- net income or earnings per share -- unless investment costs are moderated in the long run, a practice that is necessary to ease pressure on margins.
Aviation is a most profitable business at GE, next only to its booming energy unit. The company's operating profits jumped 6 percent last year to $3.5 billion while revenues climbed 7 percent to touch $18.6 billion. Higher R&D spending weighed on the company's bottom line in the first quarter. GE officials, however, say that they expect the company's margins to improve by the end of the year.
Pratt & Whitney's PurePower engine family is subject to many risks and uncertainties, too, according to financial reports on Tuesday. Challenges that could crop up in the design and production of advanced technology could dilute its net earnings and forward-looking financial statements concerning future business opportunities in the aviation space. Where Pratt's margins trend will depend largely on its ability to achieve cost deductions at planned levels, an analyst report stated.
Rolls-Royce must also exercise caution in its growth agenda, independent financial analysts say. The company has a poor track record, history reveals. Its first attempt at building composite fans in 1970 was a disaster because of a mismanaged budget and shoddy performance. The project fell apart when a frozen chicken swished through the air, shattering the composite blades in a laboratory test. Rolls-Royce, however, plans to launch a new composite fan blade next year. Officials declined to comment.
GE shares were down nearly 1 percent in midday trading on Tuesday. Meanwhile, Rolls-Royce gained 4.51 points, closing at 889.51 on the London Stock Exchange in Tuesday trading, while its American Depository Receipts -- securities held by a non-U.S. company in the U.S. markets -- gained nearly 1 percent on the PINK, midday. UTX shares rallied 1.21 percent in the wake of Pratt & Whitney's engine-launch announcement.
© Copyright IBTimes 2023. All rights reserved.
FOLLOW MORE IBT NEWS ON THE BELOW CHANNELS