WWDC 2012 Preview: Apple Expected To Update Every Mac; What About iPhone?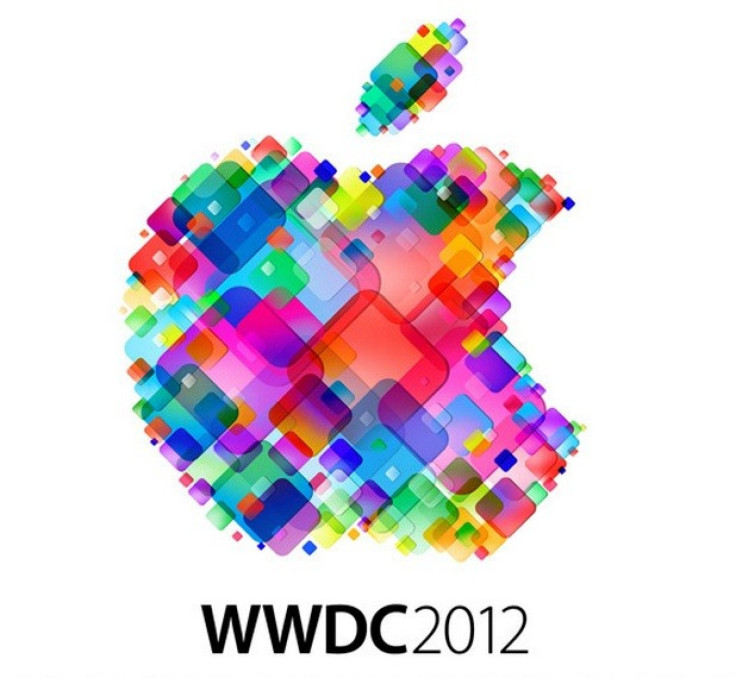 We're just four days away from the start of the 2012 Worldwide Developers Conference (WWDC) in San Francisco, which is expected to be one of the biggest Apple events of the year. For months, experts, analysts and fans have been speculating on what exactly Apple plans to unveil at the event, spanning from June 11-14, but a new report says that the company will introduce as many as 14 new Mac models at WWDC, including desktop computers (iMac and Mac Pro) and laptops (MacBook Pro and MacBook Air), among other products.
On Wednesday, AppleInsider posted a list of 27 new part numbers that are reportdly on their way to resellers in Australia. Of the 27 total parts, 13 of the numbers correlate to standalone kits or accessories, which leaves 14 products that can only be new Macs.
Based on Apple's past records of internal inventory, analysts have taken their stabs at each of the product listings are. Here's what experts believe Apple will unveil on Monday:
New Airport Express: Part number MC414, described as K31 Best in the inventory, appears to have a price tag of about $119, which experts believe is the price for a new AirPort Express Wi-Fi device. There's also a slight possibility this could be a new Time Capsule base station, which would likely include a capacity upgrade, but most believe this product is an AirPort Express. Estimated price: $119.
New MacBook Pro Laptops: The inventory lists two D2 machines, better and best, which are priced above $2000 and $3000, respectively. Based on these price point hints, the two items are likely two MacBook Pro models, one with a 15-inch screen, and likely one with a 17-inch screen (currently, Apple sells those devices at $1,799 and $2,499 respectively). The new MacBook Pros have reportedly been heavily redesigned, featuring second-generation Thunderbolt controllers, USB 3.0, quad-core Ivy Bridge chips from Intel, and possibly even a Retina-style ultra-high resolution display of 2800 x 1800 pixels. Estimated price: $2,499 for 15-inch model, and $3,199 for 17-inch model.
New iMacs: Two pairs of model numbers (J30 and J31) correlate with four Apple products that cost anywhere from $1,000 to $2,000: These are likely new iMac desktop computers. Apple hasn't updated its iMac line in a few years now, and the price points certainly fit: Apple sells iMacs between $1,199 and $1,999. Esimated price: 21-inch models at $1,349 and $1,689; 27-inch models at $1,999 and $2,499.
New MacBook Air Laptops: Apple lists two pairs of models (J11 and J13), which could be linked to four new MacBook Air models. Pricing for the lowest-end model of these items begins at $1,000, which correlates with Apple's existing price for the MacBook Air. Estimated price: $1,099, $1,249, $1,349, $1,689 for various models.
New Mac Pro Computers: The very end of the list, right after the list of 12 accessory parts, includes three models that are almost certainly new Mac Pros. Two model numbers are labeled as better and best, which are likely two standard Mac Pros, and a third ultimate version, which is likely a configuration with an Apple OS X Server. The last Mac Pro was updated almost two years ago. Estimated price: $2,999 and $4,599 for standard models; $3,599 for OS X Server model.
If all of these computers and accessories weren't enough, Apple is also expected to delve into greater detail about Mac OS 10.8 Mountain Lion, the new operating system for Mac that takes several cues and features from the popular iOS platform for iPhones and iPads. At WWDC, Apple will discuss how to create better Mac apps, and explain some of the new features of Mountain Lion, including deeper iCloud integration, deep integration with social networks like Twitter (and possibly Facebook), and Gatekeeper, the new security feature for Mac that assigns developers unique IDs and digital signatures for safety's sake.
If these new products weren't enough, fans are also expecting Apple to announce a new version of the iOS platform. The new system, which would likely debut at WWDC but be released in the fall or winter, will reportedly feature deep integration with Facebook, a brand-new Apple-made Maps application, redesigns to the iTunes Store, App Store, and iBookstore, support for Siri on the iPad, and a few important features from OS 10.8 Mountain Lion, including a Do Not Disturb feature for the Notification Center.
If Apple actually unveils everything we expect, WWDC 2012 will introduce 14 new Mac models, 12 updated Apple accessories, the release of Mac OS 10.8 Mountain Lion, and the unveiling of iOS 6. Of course, Apple fans expect the sun and the stars from Tim Cook and Co., and many will be wondering, What's the deal with iPhone?
Don't worry, the iPhone 5 is coming. But it's not coming next week.
For Apple, there are too many reasons not to unveil the iPhone 5 at WWDC next week. With so many other products being announced, Apple doesn't want to distract or undercut the hype around these computers. Every product is important to Apple, but while unveiling a big group of laptops and desktops makes sense, it wouldn't make great business sense to also unveil a new smartphone.
In addition, last year's system worked out great: Unveil a new iPhone in the fall instead of the summer, and you're that much closer to the holiday season. It would make sense for Apple to wait until the full 11 months were up to release its next iPhone after the last one.
Even though the expected unveiling of the next iPhone is still months away, recently-released components of the phone, including its faceplate, backplate and some of its innards, give us a better idea of what we're going to get. The iPhone 5 parts feature a smaller dock connector, an earphone jack at the bottom of the phone instead of the top, a small microphone opening next to the rear camera, a metal back, and most importantly, an expanded 4-inch display to accommodate a 16:9 aspect ratio for watching movies.
It's already been a very busy year for Apple, and it's going to get much busier at WWDC next week. Apple fans will be ecstatic to see what the company actually unveils, but a fair warning: Keep your expectations low. Apple has been known to disappoint those who are expecting too much out of their new products, even though whatever they release will no doubt be insanely great.
© Copyright IBTimes 2023. All rights reserved.
FOLLOW MORE IBT NEWS ON THE BELOW CHANNELS