Apple Unveils Mac OS X Mountain Lion: A Guide to the New Features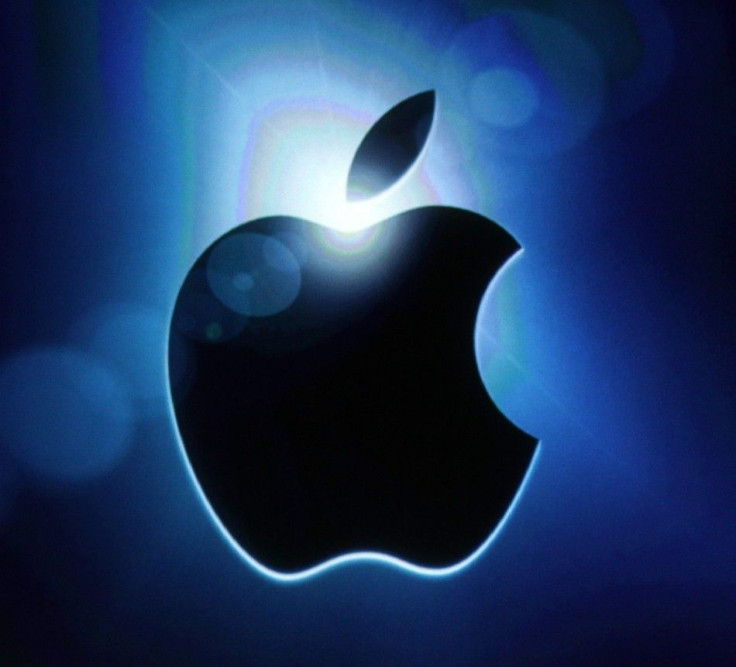 Apple announced its upcoming operating system for Mac computers on Thursday, dubbed Mountain Lion. The new Mac OS -- version 10.8 -- will include many features found on Apple's mobile offerings such as iPad, iPhone, and iPod Touch, and will be released this summer.
Mac developers can download a preview of OS X Mountain Lion. Just log into your account, visit the Mac section, click on the OS X Mountain Lion tab and then click the Get Redemption Code next to the OS X Mountain Lion Developer Preview.
Apple's current Mac operating system, Mac OS X Lion, was released in July 2011, and was the first Mac operating system completely downloadable over the Mac App Store. Mac OS X Lion included some of the most intuitive features from the iPad, such as adding multi-touch gestures like swiping and tapping directly onto the Mac's trackpad, and added support for full-screen apps, a new application viewer called Launchpad, and the company's cloud computing system for effortless syncing and managing information across devices called iCloud.
We see that people are in love with a lot of apps and functionality here, said Apple CEO Tim Cook, in an interview with The Wall Street Journal. Anywhere where that makes sense, we are going to move that over to Mac.
In OS X Mountain Lion, Apple is adding even more features from the successful iPad and iPhone devices. Here's a breakdown of all of the newest features:
Messages: In iOS 5, Apple dumped SMS text messaging on the iPhone and iPad and replaced it with a free platform called iMessage, a BlackBerry Messenger-type service that allowed Apple consumers to freely message each other text, photos, and videos to and from any iPhone, iPad and iPod Touch.
Messages is essentially iMessage for the Mac. It lets you send free and unlimited text messages from your Mac to anyone on an iPhone, iPad, iPod Touch, or on another Mac, letting users continue their conversations on any Apple device. Like iMessage, users can also send rich text, photos, contacts, locations, and even 1080p HD video to their friends. Furthermore, Messages supports FaceTime -- along with other instant messaging systems like AIM, Yahoo!, and Google Talk -- so users can pick up their chats no matter where they started.
Notes: Finally, Apple created a proper notes application for the Mac. Until this point, Mac users made do with an app called Stickies, which allowed them to create virtual multi-colored sticky notes and place them all over the computer screen. This app, while fulfilling a need for notetakers, had no way to search the notes or organize them efficiently.
This has all changed in OS X Mountain Lion. The new Notes application on the Mac takes after the app with the same name on the iPhone and iPad, which lets users create and search notes in a clean and easy-to-use interface. On the Mac, however, users will also get a chance to add photos, movies and links to their notes, as well as rich text, bullet points and formatted lists. For those users that will miss Stickies, Apple also allows anyone to tear the note right out of the Notes app and stick it anywhere on their desktop for easy access.
Twitter: Apple understands that people love and rely on Twitter to engage in the greater social community, and in iOS 5, the company gave its iPhone, iPad and iPod Touch users the ability to tweet from almost any app. Users could tweet photos, links, locations and webpages effortlessly. With OS X Mountain Lion, this deep Twitter integration has reached the Mac, giving desktop users the ability to tweet out directly from apps like Safari, Photo Booth or iPhoto. Just like iOS 5, a Tweet Sheet pops up, with a paper clip over any attached image or website, and the user can write their message, add a location if they want, and send it out from there. It's simple, clean, and fast.
Reminders: In iOS 5, Apple added a new app called Reminders, which lets users create organized, virtual reminders on their iPhone or iPad. Users can program their Apple devices to remind them to do something at a certain time or upon arriving at a certain place, which is accomplished via text notification. In OS X Mountain Lion, users can better set and organize reminders on their Macs, which are then synced across every device via iCloud.
Airplay Mirroring: One of the best -- yet most underrated -- features on iOS 5 was the ability to mirror whatever was on your iPad or iPhone 4S directly on a television hooked up to an Apple TV. In other words, iPad and iPhone 4S users could display movies, presentations, slideshows, photos, and websites onto a larger television screen wirelessly and seamlessly.
Finally, this incredible feature is coming to the Mac in OS X Mountain Lion. Users can stream videos, presentations, spreadsheets, or anything on their desktop screen directly onto their television sets.
Notification Center: Before Apple added the Notification Center to the iPad and iPhone, new texts and app alerts interrupted whatever the user was doing by putting a message directly in the middle of the screen. The Notification Center solved this annoyance by making notifications into small bars that appeared at the top of the device's screen momentarily, and those incoming notifications also did not interrupt the user's activities.
Apple wants its users to stay up-to-date across all of their devices, which is why the company added the Notification Center to the Mac in OS X Mountain Lion. By swiping the Mac trackpad with two fingers from right to left, the Mac Notification Center appears on the right side of the screen. Notifications from apps like Messages, Game Center, Mail, Calendar, Reminders, and other downloadable third-partyapps from the Mac App Store will tell you when there's something you should see. Like the iOS Notification Center system, users can choose which apps they want alerts from, and users can easily hide the Notification Center with a simple swipe.
Game Center: The iPhone, iPad, and iPod Touch were all great devices for playing cheap, good-looking virtual games, but before iOS 5 came along, there was no way to track and organize your progress, especially comparing it to other customers playing the same game on their Apple devices. With the introduction of Game Center on iOS 5, Apple allowed users to create accounts, keep track of their awards and achievements in games, and even compete with friends, or find friends to compete with.
But then, Apple thought: Why should iOS have all the fun? With Game Center coming to the Mac, desktop users can play head-to-head and turn-based games against friends and competitors on any Mac or iOS device like iPhone, iPad or iPod Touch. Game Center also suggests games you might like, helps you find Game Center players from around the world to play against, and provides a leaderboard of the best players in each game.
Share Sheets: It's extremely easy to share photos or links on the iPhone or iPad. A box with an arrow appears on almost every page, which allows users to book mark pages, add them to the Reading List for later reading, mail the page to a friend, tweet it out to Twitter followers, or print out the page on a nearby printer.
In OS X Mountain Lion, Apple added the Share button to most apps within Mountain Lion, which similarly lets users add pages or links to their reading list, bookmark them on their browser, e-mail or tweet them out, or send them via Messages or iMessage. Not every sharing option applies to every page you see on the Mac, but Apple tailors sharing options based on the app you're using. For instance, some sites may allow you to share the page on Vimeo or Flickr, while others only allow Twitter.
Gatekeeper: An intimidating new security feature for the Mac? Yes, please! Apple wants you to be safe and secure, and know that whatever app you're downloading from the Mac App Store can be trusted. To achieve this level of safety, Apple has created the Developer Program, which gives each developer a unique ID and digital signature on their apps. The Mac sees and understands this digital signature and knows that the application doesn't contain malware or hasn't been tampered with. If your preferences don't match your current needs, users can also temporarily override their own settings by Control-clicking the app and installing it.
Beyond the Mac App Store, Gatekeeper allows Mac users to control what apps they install and use. Apple added more optional security features, like requiring a password for sleep and a screen saver or disabling automatic login, but it's all in the name of giving the user more control over their privacy and security.
* * *
While Apple users must wait until this summer to get their hands on a fully-ready version of OS X Mountain Lion, the company is giving a sneak peak of its new Mac software by releasing a free beta version of Messages, starting today.
What do you think of the new Mac operating system? Are you excited for Mountain Lion, or were you expecting more? Let us know in the comments section below.
© Copyright IBTimes 2022. All rights reserved.
FOLLOW MORE IBT NEWS ON THE BELOW CHANNELS