WWE Blames Wrestler Injuries For Q1 Revenue Loss
World Wrestling Entertainment Inc. (WWE) saw its revenue and operating profit for the first quarter of 2019 smacked down hard by the prolonged absence of many of its popular superstar wrestlers who are now on the injury list.
The company reported revenues of $182.4 million, which is three percent lower compared to $187.7 million in Q1 2018. WWE posted a loss of $6.8 million compared to an income of $21.8 million in the same period the prior year.
During the earnings call, WWE management discussed the absence of several talents and their belief these absences had a negative impact on the company's TV ratings. These injuries began in earnest in the fourth quarter of 2018 and continued into this first quarter.
The management believes the continuing absence of these superstars depressed domestic TV ratings for "Raw" and "SmackDown." Viewership for "Raw" fell 14 percent while "SmackDown" lost 17 percent of its viewers in Q1.
Average attendance at WWE live events in North America were also dismal in Q1, falling 11 percent. On the other hand, WWE Network reported a 2 percent rise in paid subscribers to 1.8 million and a 23 percent increase in digital video consumption to 300 million hours. Social media followers increased 12 percent to over one billion.
"During the quarter, we continued to execute our strategy and achieved targeted financial results," said WWE Chairman and CEO Vince McMahon.
"While engagement metrics over the past two quarters were impacted by Superstar absences, we believe they will improve as our talent return and we launch our new season following a successful WrestleMania. We remain excited about the future, particularly with our debut on Fox in October."
George Barrios, Co-President, said WWE delivered Adjusted OIBDA within the range of its public guidance and continue to target full-year record revenue of some $1 billion and record Adjusted OIBDA of at least $200 million.
"Our primary focus is to deliver record results while investing in our key priorities: content creation, localization and digitization," said Barrios.
He also hinted Q4 results might be higher than the $100 million they're targeting.
There were, however, a lot of unanswered questions during the guidance call. Both McMahon and Barrios refused to say exactly how WWE plans to hit its guidance number for the year. Analysts asking about alleged big payments from Saudi Arabia received no answer to this question.
Among the injured WWE superstars, their injury and expected return:
Akam of AOP – Knee Injury (TBA)
Big E (Meniscus Tear, Remainder of 2019)
Chelsea Green (Broken Hand, Spring 2019)
Dakota Kai – Torn ACL (Spring 2019)
Daniel Bryan (Unknown Injury)
Fandango – Labrum Tear (Return Early 2019)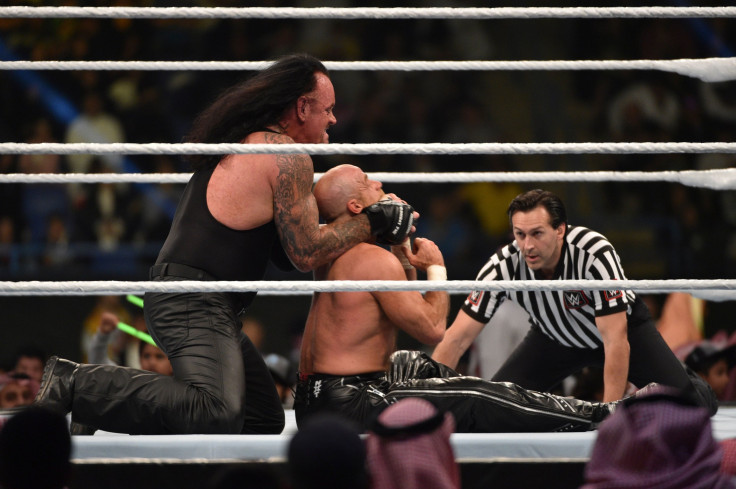 Jason Jordan – Neck Injury (Return Unknown)
Jeff Hary – (Unknown Injury)
Nia Jax (Double Knee Surgery, Remainder of 2019)
Sin Cara – Knee Injury, Surgery Completed (Return Early 2019)
Sheamus (Concussion, TBA)
Tino Sabbatelli – Torn Pectoral Muscle (Return Early 2019)
Tommaso Ciampa (Neck Surgery, Fall 2019)
© Copyright IBTimes 2023. All rights reserved.