WWE Keen To Re-Sign Former Champion, MITB Title Change Planned, Report Claims
World Wrestling Entertainment (WWE) is constantly trying to improve the roster by either promoting from NXT or signing new talent either as free agents or from other promotions. A recent report has revealed that CEO Vince McMahon's company is keen to re-sign former champion CM Punk.
WWE has been facing an exodus in recent months with many wrestlers either leaving the company or requesting their release. A few have been granted their wish, while others have seen time added to their existing deals to ensure they stay longer than expected.
Punk quit WWE in 2014 and has since shot down every rumor linking him back with a move to the world's most popular pro-wrestling promotion. He has made it clear he has no interest in returning but in pro-wrestling it is known that the door is never closed.
The 40-year-old currently does color commentary for UFC-affiliated Cage Fury Fighting Championships (CCFC) and is expected to continue in his role for its CCFC 75 event on May 25. But he did make an in-ring appearance recently when he appeared as a masked fighter at an MKE Wrestling event to deliver the GTS – Go To Sleep – his signature move to one of the wrestlers in the ring before making his way out of the arena.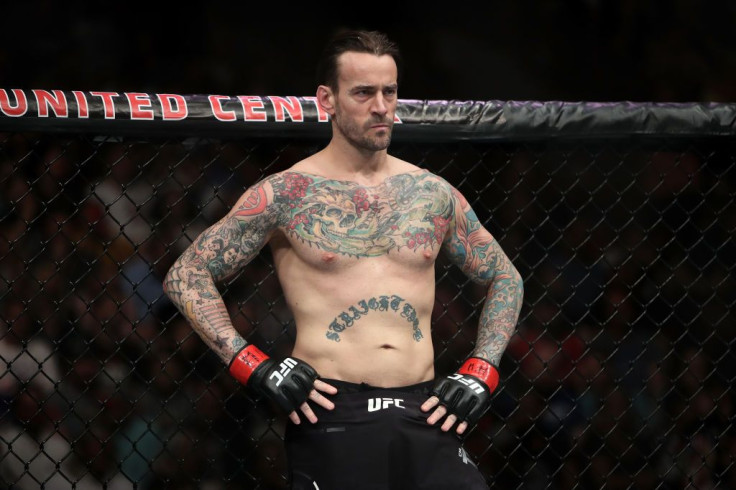 At the moment there are no signs of Punk making a return to the squared circle but according to Brad Shepard, who hosts the popular "Oh, You Didn't Know" podcast, WWE is very keen to bring him back, he said, as transcribed by Sportskeeda: "I was told that [WWE] would love to have him back which I found very interesting."
Meanwhile, WWE continues to plan for its next pay-per-view event Money In The Bank (MITB) where all the newly crowned champions from WrestleMania 35 will defend their titles. Becky Lynch, for the first time in the history of women's division and even probably WWE, will defend two titles against two different opponents in one night.
The Irishwoman became the face of WWE in the build-up to WrestleMania when she defied the odds and the authority to become the first woman in the history of the promotion to win both the RAW and SmachDown women's titles. Lynch christened herself "Becky Two Belts".
She will now defend her title against Lacey Evans and Charlotte Flair at MITB and Brad Shepard believes WWE is planning to make her lose at least one title as the promotion feels the hype over "The Man" is slowly dying down. WWE is expected to crown Evans the new RAW women's champion in expectation that the WWE Universe will "pop".
"According to a source in WWE they believe the company is 'wearing the Becky Lynch thing out. They believe that two matches at Money In The Bank will be the first cracks in the Becky Lynch armor so to speak and they believe the crowd would pop if Lacey Evans won. So it's very interesting to get a perspective of somebody in WWE as to how they feel the Becky Lynch thing is continuing to play out," Shepard said, as transcribed by Sportskeeda.
© Copyright IBTimes 2023. All rights reserved.