WWE Returns: Royal Rumble 2019 Surprise Entrants Could Include Former Universal, Tag Team Champions
Two challengers for world championships at WrestleMania 35 will be determined Sunday night at the 2019 Royal Rumble. Seth Rollins is favored to win the Men's Royal Rumble Match, while Charlotte Flair is the favorite in the battle royal that'll feature 30 women.
One of the best parts of the Royal Rumble is always the surprise entrants. About half of the participants for the men's match have been announced, but you can be sure several wrestlers that don't officially enter the match will show up.
Here are five possible surprise entrants for the 2019 Men's Royal Rumble:
Kevin Owens
Owens hasn't appeared on WWE TV since he underwent knee surgery in mid-October. Two months later, WWE ran a video that indicated the former Universal Champion would return soon. Few performers have been more consistent than Owens since he made his main roster debut in 2015. He's always among the best heels on "Monday Night Raw" or "SmackDown Live," making him a real contender to win the Royal Rumble if he's one of the 30 men that enters the match.
Sami Zayn
Zayn has been out even longer than Owens. He hasn't wrestled since June and was forced to undergo two shoulder surgeries in the summer. WWE ran a video on Dec. 17 advertising Zayn's return. Zayn and Owens have been linked for their entire WWE run, so it might make sense to have both superstars return at the same time.
Bray Wyatt
Unlike Owens and Zayn, we know that Wyatt is healthy enough to return. The former WWE Champion hasn't been on TV since August, but he did wrestle at a live went in the final days of 2018. Wyatt has teased a character change on social media, and if he does show up Sunday, it could be as a different version of the wrestler that was a tag team champion a few months ago.
Matt Hardy
Hardy teamed up with Wyatt at WrestleMania 34 and the two had a short reign as the Raw Tag Team Champions. Injuries have forced the 44-year-old to take time off since the summer, but he recently claimed on Twitter that he's not retired and ready to get back into the ring. It's unknown if Hardy will come back as his "Woken" character or something different.
The Rock
This potential surprise is, admittedly, a long shot, but it's one that can't be ruled out. There's been speculation that Hollywood's top star could be part of WrestleMania 35, and one way to inject him into a storyline would be to have him show up Sunday night. That doesn't necessarily mean he has to wrestle in a match. The Rock showed up at the 2015 Royal Rumble to assist Roman Reigns, and it wouldn't be shocking for wrestler-turned-actor to make some sort of appearance at the first pay-per-view of the year.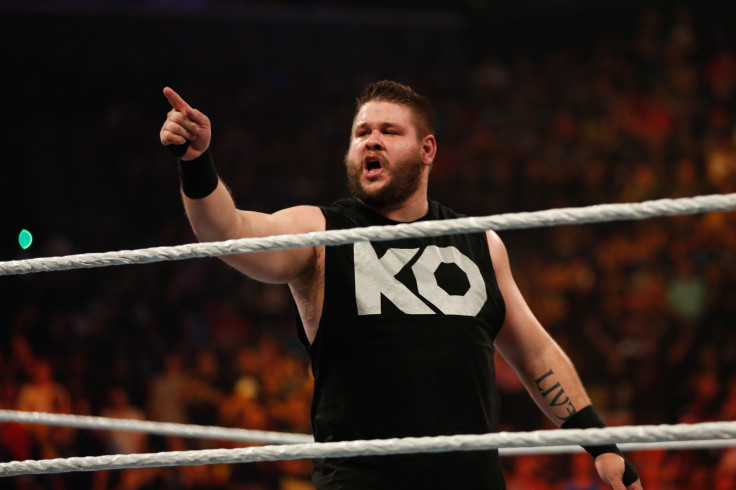 © Copyright IBTimes 2023. All rights reserved.