WWE Rumors: Former On-Screen Talent Expects LA Knight To Receive Big Push
KEY POINTS
A former WWE on-screen talent sees LA Knight living up to his "Megastar" moniker
Knight was in WWE's top-five merchandise sellers as of June
Fan support for Knight may lead to him winning the United States Championship
Predicting the rise and fall of a pro wrestling star is always a difficult challenge as some performers' booking may or may not be received well by the fans, though LA Knight firmly has the support of a former WWE manager.
Dutch Mantell, known to WWE fans as Zeb Colter, explained his reasons as to why Knight is on track to become one of the next great superstars in the business.
"They (WWE higher-ups) look at merchandise sales. This guy is number one, this female wrestler is number two, number three, [and] so on. No longer that he's been there, he's already number four in merchandise sales. He was number four in losing matches. He lost... five or six in a row," Mantell stated.
"But it doesn't matter because the fans are telling the promotion, 'Listen, we'll support this guy if you put him in something.' And if you put him in something now, what [does] that tell WWE? 'Oh, if we make him more high-profile, more merchandise will sell'. I want to commend him in doing a great job."
In support of Mantell's statements, Knight was recently revealed by sources to be in the Top Five of merchandise movers within WWE, with him in fourth behind Roman Reigns, Cody Rhodes and "Stone Cold" Steve Austin.
Real name Shaun Ricker, the "Megastar" initially struggled when he debuted on the main roster in early 2022 as the manager of the Maximum Male Models faction with the name of Max Dupri, which fans struggled to connect with.
Soon after, WWE would revert him back to LA Knight and following a brief feud with Bray Wyatt in January 2023, his charisma on the mic could not be denied by the fans and quickly became a fan favorite so much so that he was the odds-on favorite to win the men's Money in the Bank ladder match earlier this month.
That campaign turned into disappointment as Damian Priest of The Judgment Day knocked him off at the last moment to leave the O2 Arena in London, England with the briefcase.
In the fallout of the match, fans were of the opinion that Knight did not need to have the briefcase in hand to be a future main event player since he can compete for a midcard title while a possible fallout storyline could be in line for Priest and his faction.
There is a belief among his supporters that WWE will pull the trigger on him winning the United States Championship very soon after a fiery promo on the July 14 episode of SmackDown that had fans eating out of the palm of his hands.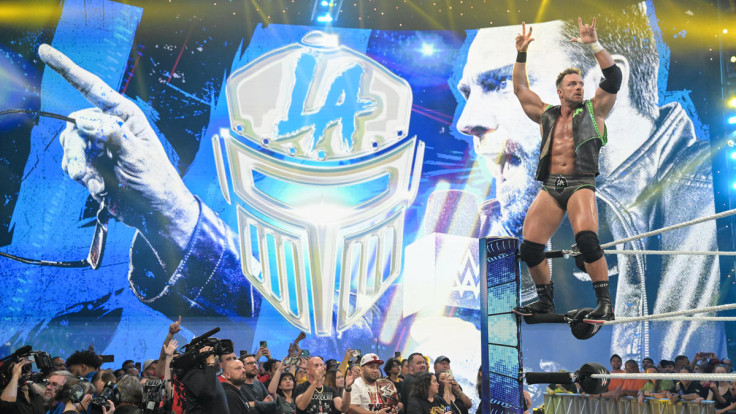 © Copyright IBTimes 2023. All rights reserved.