WWE Rumors: Lashley Takes Huge Step In Potential Colossal WrestleMania 37 Main Event
KEY POINTS
Bobby Lashley may have booked a WrestleMania 37 match with Brock Lesnar
Lashley is expected to defend the title in a Triple Threat match opposite The Miz and Drew McIntyre
Odds favor Lashley to keep the WWE Championship until WrestleMania 37
On Monday, WWE Raw ended with a big twist after Bobby Lashley ended up becoming the new heavyweight champion with a big win over The Miz.
The 44-year-old was resilient in getting his shot at the "A-Lister" who tried different tactics to make sure the title would not go anywhere.
From playing sick to resorting to a countout, the Mar. 1 edition of WWE Raw was not kind to the now-former heavyweight champion. All of his plans backfired, proving no match to the more dominant Lashley.
Looking ahead, it won't come as a surprise if a rematch is ordered. That could happen at the next RAW shows or perhaps at WWE Fastlane 2021.
Considering McIntyre is still in the mix, a Triple Threat match looms as a potential main event at the Tropicana Field in St. Petersburg, Florida. It should be an interesting match although most feel that "The Almighty" will retain the WWE belt when the smoke clears.
From there, speculations will arise. Who could the powerhouse champion face at WrestleMania 37 between McIntyre and The Miz? One possible answer to that is none.
But this may only hold if someone who has been long absent from the WWE scene emerges. He goes by the name of Brock Lesnar.
Lashley has been teasing a potential match with "The Beast Incarnate," and most are under the impression it will go down at the annual WWE spectacle.
Assuming the WWE script is followed, Lashley wins the Triple Threat main event and proceeds to call out Lesnar–either after the match or the WWE Raw show the succeeding day.
So what would be Lashley's chances? Not many people are giving "The Almighty" a chance. Furthermore, some feel it would be difficult to picture Lesnar losing two WrestleMania events in a row.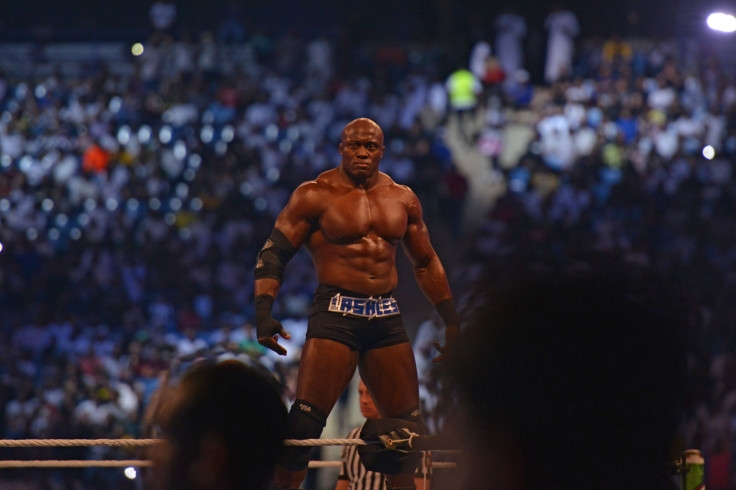 © Copyright IBTimes 2023. All rights reserved.