WWE Rumors: 'The Messiah' Brewing Feud With Uso May Only Be Part Of Big Push
KEY POINTS
Seth Rollins is on the cusp of having a feud with Jimmy Uso
The Rollins-Uso feud is made to give way for the Roman Reigns vs. Cesaro storyline
The Usos could be in line for another SmackDown Tag Team Title run in the coming months
Former WWE Champion Seth Rollins is back, and it appears "The Messiah" is wasting no time going after gold.
But in what initially seemed like an evolving partnership with the faction of his former "Shield" buddy against Cesaro, turmoil ensued.
Rollins was outside the ring and made it clear he did not want any assist from the Usos.
At one point, he did not take too kind of Jey Uso and shoved him to the floor. A returning Jimmy Uso did not appreciate the move and ended up giving the 34-year-old a superkick that cost him a chance to challenge reigning Universal Champion Roman Reigns.
With the loss, Rollins has been taken out of the WWE Universal Title picture. However, he is livid at the meddling of Jimmy, and it appears a new feud is brewing.
The man who used to be known as "The Architect" wants to get his hands on Jimmy and made that clear when he talked to Reigns backstage.
Unfortunately, Jimmy justified to Reigns his actions and said he was only looking out for his brother.
Furthermore, Jimmy made it clear that he was not to be pushed around–an unusual turn that appears to hint that he is in a collision course with Rollins.
If that does happen, the faction of Reigns may have made a new enemy rather than an ally in Rollins.
To get to Reigns, Rollins would have to get through Jimmy first.
Cesaro is the one groomed to feud with Reigns, and Rollins could be next up once that storyline is over.
To keep him in the mix, a feud with Jimmy appears to be a detour. It does make sense since one-half of the former WWE Tag Team Champions would need some matches to get back into the groove.
Most see the return of Jimmy as part of another grand plan to make a run at the SmackDown Tag Team Titles. A feud with Rollins could be a perfect prelude to those plans.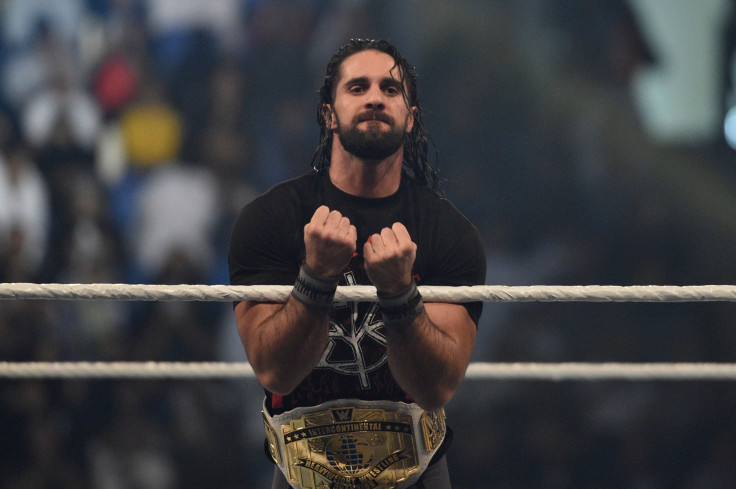 © Copyright IBTimes 2023. All rights reserved.