WWE Rumors: WrestleMania 37 Main Event Could Still Undergo Last-Minute Change
KEY POINTS
A Triple Threat Match at WrestleMania 37 is unlikely according to sources
Daniel Bryan will likely take a long road to get another title shot
Edge vs. Reigns at WrestleMania 37 may have a dramatic post-match attack from Bryan
As most had expected at WWE Fastlane 2021, Roman Reigns won over Daniel Bryan.
However, it happened with some inadvertent assist from Edge who was serving as the main enforcer for the main event.
Picking up from that scenario, it appears that a Triple Threat Match at WrestleMania 37 looms. However, a recent revelation by Dave Meltzer of Wrestling Observer Radio may be worth considering.
Before WWE Fastlane 2021, Meltzer said that according to a WWE source, there are no plans to hold a Triple Threat Match at the annual WWE spectacle.
Things should get more clarity on the next edition of WWE SmackDown. Bryan will likely stake his claim and right to be at WrestleMania 37.
But if the report of Meltzer is accurate, there is a chance that Bryan may have to wait to get his turn. If it will be purely a singles match between Reigns and Edge, Bryan may end up facing a different WWE star and then share the ring with whoever is the next WWE Universal Champion.
Backtracking a bit, Jey Uso could be that guy. There is reason to see a rematch between Bryan and Uso, the same guy that the "Yes Man" had to defeat to earn a title shot at WWE Fastlane 2021.
Both could be booked for a match at WrestleMania 37--with the winner going on to face the winner of the Edge vs. Reigns main event.
If so, expect a bit of drama once the WrestleMania 37 main event is decided. Reigns or Edge could get attacked by Bryan or Uso to set the stage for a new storyline rivalry.
Bryan has all the reason to get back at either Reigns or Edge.
Should Uso prevail, it may be the long-awaited turn against Reigns for Tribal Chief supremacy. Feuding with Edge could also make sense with the former WWE Tag Team Champion trying to recover lost gold for his real-life cousin and Paul Heyman. It is complicated, but something that may make sense.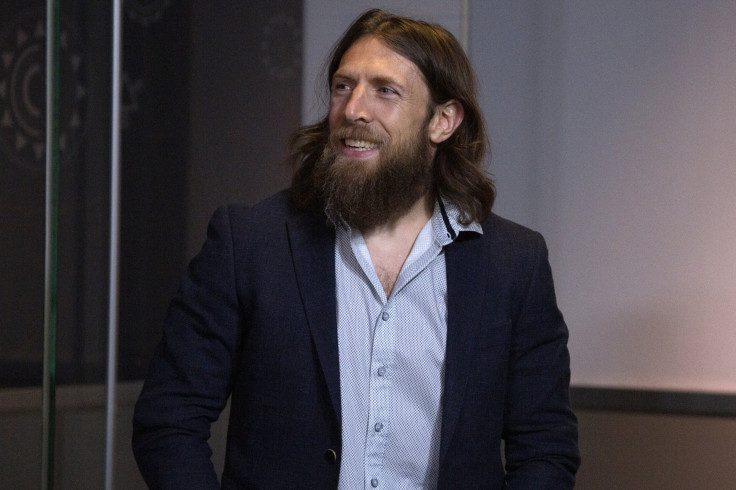 © Copyright IBTimes 2023. All rights reserved.