WWE Superstar Riddle Confirms Backstage Heat For Roman Reigns Comments
KEY POINTS
Matt Riddle confirms that he had backstage heat for his comments on Roman Reigns
He said that Reigns was not a "legitimate needle mover" back in August
"I won't say it again. I get it," says Riddle about his comment
Matt Riddle commented on the rumors of him getting backlash backstage for his remarks on WWE Universal Champion Roman Reigns.
The International Business Times were able to speak with Riddle in a media call and ask him whether the rumors were true.
"I'll comment on that briefly," said the always laid-back Riddle.
"I'm not trying to rub anybody the wrong way or say anything [wrong], but I made some comments [and] I'll say this: I think they were all factual, just so you know. Kind of like I said, [I am] kind of telling the truth here. But I think, maybe, even if they were factual, they weren't the most professional things to say, especially with me being on the Raw brand and him being on SmackDown."
"I'm not even in that realm of competing with the Tribal Chief. He's on another level at this moment. " said the Raw Tag Team Champion.
"I think maybe I got a little too big for my britches, you know what I mean? Maybe I got a little backstage heat. Maybe a tiny bit."
Riddle went on to tell a short version of meeting Bill Goldberg backstage at SummerSlam 2019 after their social media beef before going back to the Reigns situation.
"Unfortunately, I said some things that some people may not have liked and I'm not going to mention names, but they didn't like it. I won't say it again. I get it," he shared with a sly smile.
"Right now, all hail the Tribal Chief. Good for Roman [Reigns]. Acknowledge him. Everybody, acknowledge him, okay? That's all I'm saying."
In late August, outlets reported that Riddle got some heat on him after he said that Reigns was not a "legitimate needle mover".
"When he's saying 'Acknowledge me' or 'I move the needle,' no, you don't. You're related to The Rock. Shut up. Like, I'm not impressed, I can beat you up in a real fight. So, shut your mouth," said Riddle in an interview with Bleacher Report's Graham Matthews.
With Riddle confirming the rumors and burying the hatchet all in one stroke, WWE could set up a potential feud between the two stars down the road.
But for now, Riddle and Randy Orton have their attention firmly set on keeping the Raw Tag Team Titles around their waist.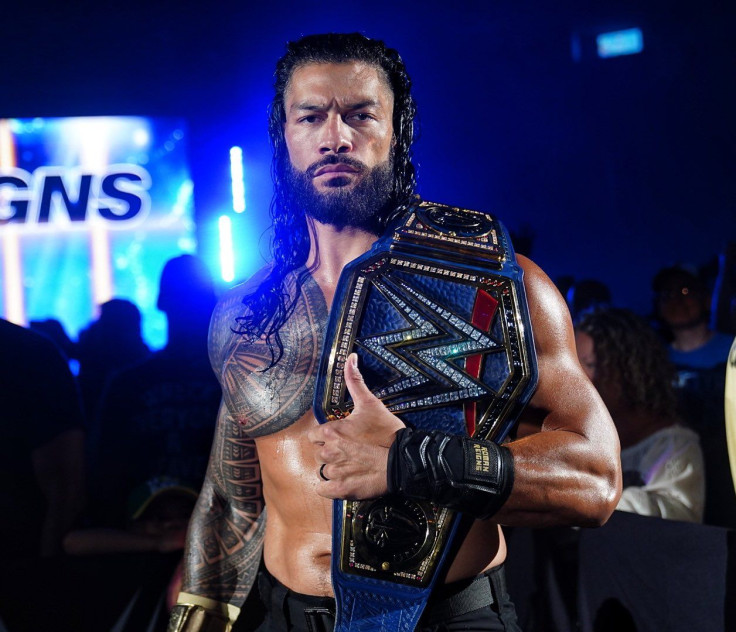 © Copyright IBTimes 2022. All rights reserved.
FOLLOW MORE IBT NEWS ON THE BELOW CHANNELS