WWII 70th Anniversary: China To Invite World Leaders For Military Parade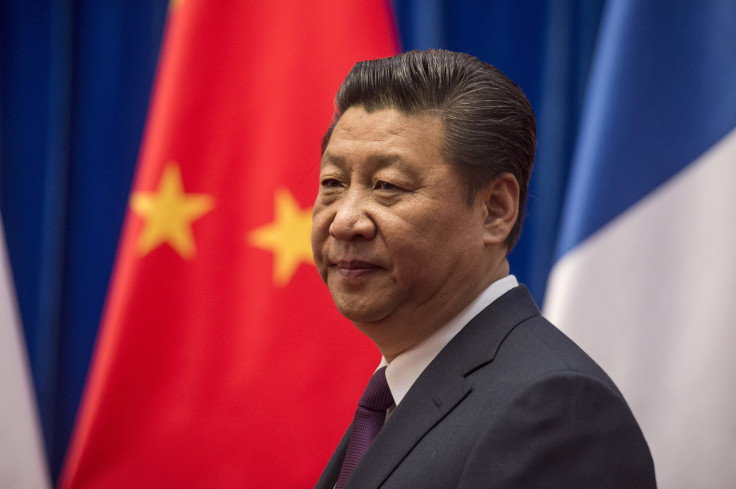 China has announced Monday that it will hold a military parade to mark the 70th anniversary of World War II, and leaders from all majors countries involved in the war will be invited to attend events that will serve as a reminder of Japan's role in the war, the foreign ministry said, according to Reuters. No exact date has been set yet, but the parade is expected to be held sometime in September, and it will be Chinese President Xi Jinping's first such military parade since he came to power in 2013, as commemorations are held every five or 10 years.
"We hope these commemorative activities will help remind all kind-hearted people of the aspiration and pursuit for peace, make them work together to prevent a repetition of this historical tragedy and safeguard the outcomes of World War Two," the ministry said in a statement, according to Reuters. Xi will oversee the military parade, a reception and an evening gala, according to the foreign ministry.
Hua Chunying, deputy director of the foreign ministry, said that the parade marks the anniversary of victory in the "Chinese People's War of Resistance Against Japanese Aggression," according to state media Xinhua. Hua said that the war played an important part in building confidence among the Allies of China's role, and that "the Chinese people paid a huge sacrifice."
The specificity of naming Japan as the aggressor for the name of the event comes as no surprise as Sino-Japan relations have been strained over recent conflicts. Beijing has felt that Japan still has not atoned for its invasion of China during the war, and the recent dispute over the Senkaku/Diaoyu islands in the East China Sea have not helped relations either.
Besides the major participating countries of World War II, including the United States and Germany, other nations in the region will also be invited, though the ministry did not name them. Heads of the United Nations and other international bodies will also be invited to the event. Sources have told Reuters that troops are already drilling in secret on the outskirts of Beijing in preparation for the event.
© Copyright IBTimes 2023. All rights reserved.