Xiaomi Mi Mix 3 Teaser Hints At Pop-Up Camera Like Vivo Nex
A teaser image hinting at the imminent launch of the Xiaomi Mi Mix 3 has leaked online. The teaser also suggests that the upcoming Xiaomi phone might arrive with a pop-up camera.
The alleged teaser for the Xiaomi Mi Mix 3 was leaked by AndroidPure. The teaser shows that Xiaomi will launch its new phone in September, but no specific date or time was given. The teaser also includes the tagline "The light of Mi," the meaning of which still remains a mystery. An outline of phone is also present in the image and it looks like the device will come equipped with a pop-up camera on top.
The outline of the phone in the teaser kind of resembles the Vivo Nex, which was announced last month in China. The Vivo Nex hides its front-facing camera with a pop-up mechanism to give the device a real all-screen design that has a screen-to-body ratio of 91.24 percent. Oppo also announced the Find X smartphone last month, which hides all three of its cameras through a pop-up slider at the top portion of the phone.
Xiaomi's previous Mi Mix phones had to compromise when it comes to the front-facing camera. All of its previous Mi Mix phones have slightly thick bottom bezels where the front-facing camera is located. Users would have to adjust their phones in order to get a decent selfie using the Mi Mix front camera.
It looks like Xiaomi is now trying to hit two birds with one stone with its new design for the Mi Mix 3. If Xiaomi is truly putting a pop-up camera on the Mi Mix 3, it would allow for a design that has a large screen-to-body ratio and evenly distributed bezels. The pop-up camera will also eliminate the need to place the front-facing camera on the bottom portion of the handset.
An alleged live image of the Mi Mix 3 emerged last week and it shows an updated design with evenly distributed bezels. The live image seemingly confirmed that the Mi Mix 3 will have a design that closely resembles the Vivo Nex. It's possible that the Mi Mix 3 might have an in-display fingerprint scanner as well.
The Xiaomi Mi Mix 3 is rumored to be powered by the Qualcomm Snapdragon 845 processor and have 8GB RAM and up to 256GB of onboard storage. The device is also expected to have dual cameras on its back and it may run Android 9.0 P when it's officially revealed, according to Phone Arena.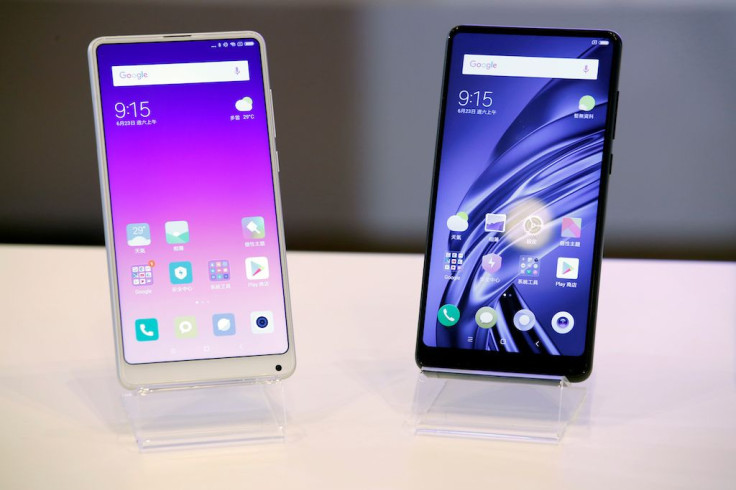 © Copyright IBTimes 2023. All rights reserved.