Xiaomi New Mi Band Costs Just $15 And Offers Heart Rate Tracking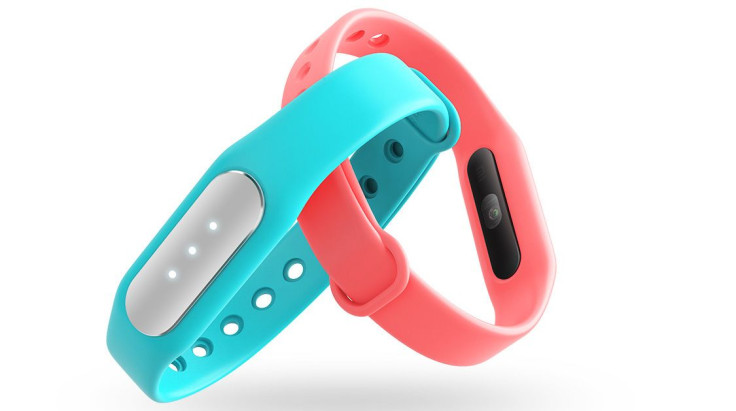 Chinese electronics company Xiaomi took the wraps off a second version of its Mi Band fitness tracker on Monday, and it's set to shake up the wearable market in a big way. Retailing for just 99 yuan (just over $15), the Mi Band Pulse will be available alongside the original Mi Band, which will be sold at a price point of 69 yuan (just under $11). The Apple Watch, by comparison, starts at $349.
The second Mi Band will go on sale in China on Wednesday, to coincide with the country's Singles Day one-day online shopping extravaganza. There is no word yet on an international launch.
If you can get your hands on one, you get a simple, screen-free design that avoids mixing up the formula set by its predecessor. According to TechCrunch, the new Mi Band includes a heart rate monitor (hence the name), meaning that alongside steps, alarms, sleep tracking and notifications, the Mi Band can now keep track of your pulse.
Xiaomi has built its reputation as a company that designs cheap devices that offer a competitive range of features. The gadget maker is one of the largest private companies in the world, and IDC's second-quarter 2015 report showed Xiaomi as the fourth-largest smartphone manufacturer in the world. The $15 Mi Band Pulse is a good example of the way the company aims to provide similar features of its higher-end competitors at a low cost.
Like its predecessor, the Mi Band Pulse is waterproof to a rating of IP67. That means the company promises total protection against dust, and protection against water immersion at depths between 15 centimeters (6 inches) and 1 meter. The device also has a vibration motor as a way to notify the user of alerts on the consumer's smartphone. The Mi Band Pulse will work with iOS 7 and above on iPhone 4S and newer, or Android devices running version 4.4.
© Copyright IBTimes 2023. All rights reserved.