Xinjiang Citizens Aid Chinese Police In Vigilante Anti-Terrorism Efforts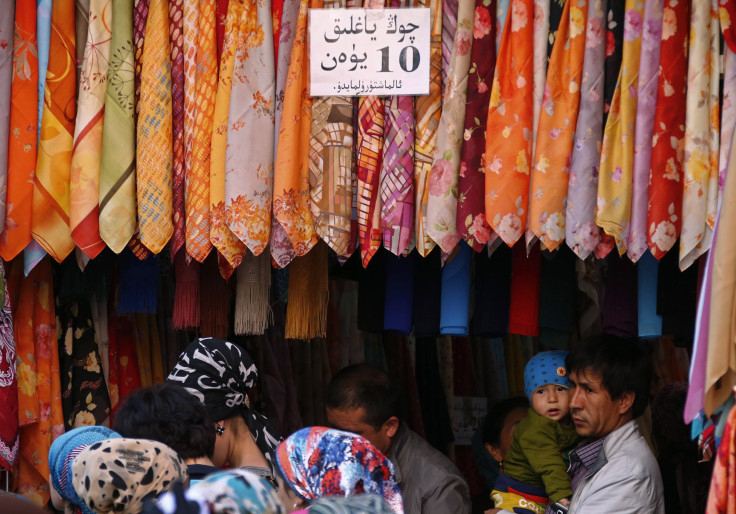 China's crackdown on domestic terrorism, which has been focused on the far western Xinjiang province, has led to the detention of 60 people allegedly associated with terrorist groups -- and that's been thanks in large part to Xinjiang's local residents.
State-run news Xinhua News Agency reported that counterterrorism authorities in the area have been relying heavily on the hundreds of tips offered by Xinjiang locals. Many of the leads have proven to be useful to officials who said they have detained dozens of members of extremist Muslim groups, as well as seized 160 explosive devices and almost 90 pounds (180 kg) of bomb-making materials. Several of the suspects that have been detained were part of nine different groups that the police had been targeting for the crackdown.
The countrywide terrorism scare is the result of a recent string of violence all over China. Most of the attacks have been attributed to extremist groups like the East Turkestan Islamic Movement, an organization that Chinese police have blamed in the past for other attacks.
While military reinforcements have arrived in Xinjiang to help with security, local residents have also joined the hunt using their own tactics in hopes of preventing future violence. The people of Pishan County -- said to be the home base of the suicide bombers who hit a market on May 23 -- set up their own roadblocks on certain streets to conduct inspections of suspicious cars and people. As a result of their vigilante efforts, citizens were able to find three suspects for the explosion and seize additional explosives.
"He looked suspicious, bulging as if he had explosives on him. He said we were all Muslim and Uighurs and do not betray each other," one of the people involved with the vigilante crackdown told Xinhua. "He said we should let them carry on with what they were doing. I was then convinced they were terrorists and must be caught."
Pishan police also later discovered, with the help of other county residents, 12 other explosive devices buried in a cotton field.
© Copyright IBTimes 2023. All rights reserved.