.XXX Domains: Colleges Snatch up Porn Site URLs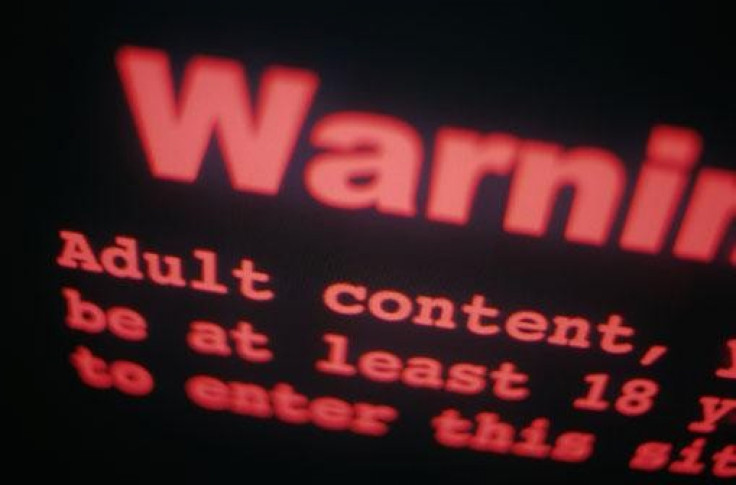 As over 100,000 .xxx domains were claimed over the course of Porn Tuesday on Dec. 6, one unlikely group joined the scramble to buy up the rights to URLs in the new ICM porn registry: U.S. colleges and universities.
The ICM Registry launched this week as part of the new adult entertainment top-level domain (TLD) for adult entertainment, in order to both make pornography sites more recognizable and more blockable, with an .xxx domain an immediate tip-off that the site in question is adults-only.
So why are colleges like Indiana University and Chicago State buying up smutty URLs? Because the availability of the .xxx URL to the public domain is first come, first serve, and colleges are worried, with good reason, that porn sites will take advantage of that fact to promote parody porn sites.
'God only know what they'd come up with.'
Indiana University was one of the first colleges to jump on the first-come, first-serve deadline for .xxx domains. In fact, IU has been prepared for the possibility of porn parodies since the battle to secure .xxx domains for porn sites heated up more than a year ago.
Officials said the college spent roughly $2,200 to buy up 11 Internet domains, including probable parodies like Indianauniversity.xxx and IUPUI.xxx. Indiana University is also buying up more obscure URLs like Hoosiers.xxx, a reference to the college's mascot.
If someone were interested in using our name or our trademarks for one of these .xxx sites, it would cost us several thousand dollars to fight it legally," Valerie Gill, the college's director of licensing and trademarks, told The Herald-Times.
Colleges like Northwestern University, University of Chicago, University of Missouri-Columbia, Illinois State and Chicago State have all joined IU in buying up as many of the porn site URLs as possible, buying up rights to .xxx domains for the next 10 years.
We don't want someone coming across our trademark on a porn site, said Terry Robb, director of information technology at the University of Missouri-Columbia. God only know what they'd [porn sites] come up with.
'Porn and parasite, you can put those in the same sentence.'
As it turns out, these colleges and universities probably have the right idea.
It may cause some confusion to have a domain that's supposed to be adult-content-only being used by reputable organizations and institutions, but it's better than the alternative, at least as far as the colleges are concerned.
We need to protect the integrity of our students and our brand, Chicago State University spokeswoman Deborah Douglas said. Porn and parasite, you can put those in the same sentence.
Nor is it a stretch to imagine that those searching for porn might also be searching within the college sphere, I think you can look at the 'Girls Gone Wild' phenomenon and figure [adult websites] may aim at the college-aged demographic, Douglas told The Huffington Post.
Douglas sees the move to claim the .xxx domain for universities as the lesser of two evils. Other colleges, however, were not so quick on the draw, and some may have to pay the price as URLs are bought up in coming days.
Top Colleges in Danger of Porn Parodies
Charlie Osborne of ZD Net looked into what colleges in the U.S. and UK had claimed .xxx domains, and found that although many big colleges in the U.S. has bought one URL, many other remained up for grabs. Osborne also found that UK universities, as a whole, were woefully unprepared.
Harvard, Princeton, Yale and Columbia have all bought up the .xxx domain for what Osborne calls the direct name, such as harvard.xxx. None of them, however, have claimed porn sites domains from the ICm Registry like yaleuniversity.xxx or columbiauni.xxx, also popular targets.
Top UK schools like Cambridge, Oxford and St. Andrews are in even bigger trouble. Almost no UK university has bought any of the available URLs, and as the .xxx domain sectors are claimed, the chance these colleges will become the subject of online porn parodies greatly increases.
'The possibilities are endless.'
With the opening of the .xxx domain buys to the general public, colleges must be on the lookout for any adult or offensive material using their names. PETA jumped the gun back in September by launching a legitimate porn site of its own, but no schools are willing to take that dramatic a step.
Nonetheless, no matter how many precautions are taken, it's likely some URLs will slip through the cracks, especially since the price (usually between $150 and 300) means that any enterprising student could also take advantage of the new ICM Registry.
We're trying not to think of every variation of 'Girls Gone Wild' or 'Girls of Indiana' or 'Hoosier Girls,' Indiana University's Valerie Gill said. The possibilities are endless, and we could be spending thousands and thousands on that.
© Copyright IBTimes 2023. All rights reserved.