Yankees Trade Rumors: Trevor Bauer, Marcus Stroman Might Be Most Likely Options Before 2019 Deadline
The New York Yankees have six more weeks to trade for a starting pitcher. After acquiring American League home run leader Edwin Encarnacion, the team seems determined to upgrade its rotation for a 2019 World Series push.
A bunch of names have been linked to the Yankees in trade rumors as potential deadline acquisitions, though some pitchers are more realistic options than others.
There's speculation that New York could pursue Max Scherzer in a blockbuster deal, but the Washington Nationals are not currently interested in trading their ace. Despite the Yankees' reported interest in Zack Wheeler, you shouldn't count on the New York Mets agreeing to a deal with their cross-town rivals, especially since they are planning to be in playoff contention. Mike Minor might be a long shot to be moved now that the Texas Rangers have the second AL wild-card spot.
Detroit's Matthew Boyd and San Francisco's Madison Bumgarner are among the pitchers that could be dealt this summer. The Tigers are ready to listen to offers for their pitcher, according to MLB.com. Multiple reports indicate the Yankees are interested in the Giants' starter.
New York might be unwilling to match the asking price for either pitcher. Boyd won't come cheap because he's under team control through the 2022 season. MLB.com's Mark Feinsand reported last week that the Yankees might not be high enough on Bumgarner to give up the requisite prospects it would take to land him.
Then there's Cleveland Indians' starter Trevor Bauer and Toronto Blue Jays' starter Marcus Stroman. They might be the most likely pitchers to find themselves in pinstripes before the July 31 deadline.
Cleveland is in contention for a wild-card spot, but they are 10 games behind the Minnesota Twins in the AL Central. Bauer was available in the offseason, even though the Indians intended on making a playoff run, so there's a good chance he can still be had this summer.
The Indians are not shy about wanting to maintain a reasonable payroll. Bauer might become their highest-paid player next season if he sticks around for his final year of arbitration.
Toronto is expected to trade Stroman. The Blue Jays are already out of the playoff race and in full rebuild mode. Like Bauer, he has one more year left before hitting free agency.
Bauer and Stroman aren't four-month rentals, but they aren't long-term options that would cost the Yankees a fortune. Both can also be frontline rotation starters that would make a real difference for New York in the postseason.
After a bad May, Bauer has rebounded with a 2.19 ERA in three June starts. The 28-year-old was just named the AL Player of the Week with 16.2 innings pitched and one run allowed. He finished sixth in the 2018 AL Cy Young voting.
Stroman is ninth among AL starters with a 3.18 ERA. Prior to struggling in an injury-plagued 2018 season, the right-hander had a 3.09 ERA and a 5.8 WAR in 2017.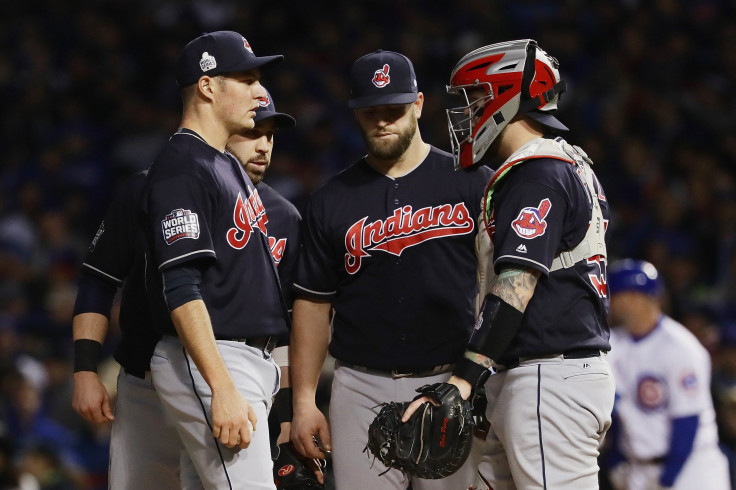 © Copyright IBTimes 2023. All rights reserved.