Year In Review: 2011 Not The Best for Energy but U.S. Became a Net Exporter Again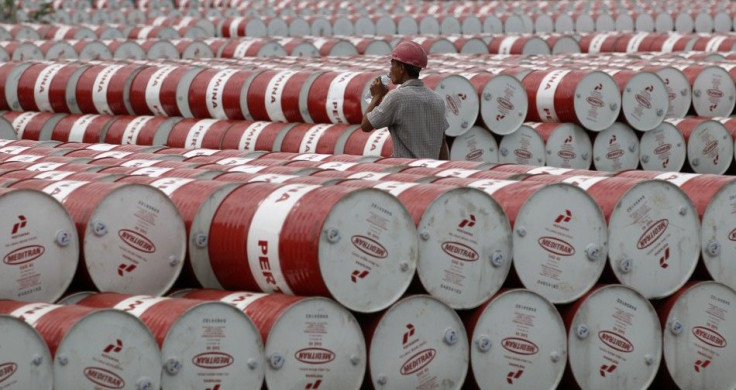 The year 2011 was not the best for the global energy sector but could mark a turning point: Government agencies say the U.S. has become a net energy exporter for the first time in years.
This week, the biggest oil companies in the U.S. and Europe, ExxonMobil and Royal Dutch Shell, announced profit and revenue declines for the fourth quarter even as they reported annual earnings gains.
For example, ExxonMobil reported 2011 net income rose 35 percent, to $41 billion. Shell's annual net income rose 54 percent to $30.9 billion.
Faced with international political tensions, disruptive weather and natural disasters and global economic woes, the energy majors faced many obstacles.
Energy supply and demand disruptions, most notably, Libya's civil war which hurt the oil-rich country's output, clouded 2011.
The earthquake and tsunami that knocked out Japan's Fukushima power plant last March prompted many nations to rely more on petroleum for their energy needs as they became more leery of nuclear power. Only France remained totally committed to nuclear power, while Germany accelerated plans to exit the sector.
The Arab Spring, seething tensions between Iran and the United Nations and Europe's debt crisis derailed the market's stability, the U.S. Energy Information Administration said.
In Europe and in the U.S., fuel demand in 2011, particularly in the fourth quarter, dropped, mostly on warm weather and economic hardship, slicing through refining margins and company profits.
Charles Ebinger, director of the Brookings Institution's Energy Security Initiative, said the global economic downturn hurt demand which in turn created an oversupply in certain parts of the market.
It was a pretty devastating year for refineries, Ebinger said in an interview.
ExxonMobil, Shell and Chevron announced lower-than-expected earnings. In general, their increases came from drilling, not refining, but big chunks of profit came from one-time events, such as asset sales.
The EIA reported Brent Crude averaged $111 per barrel, the first time that index traded consistently at triple digits over the course of a year. In the U.S., West Texas Intermediate oil averaged $94.86 -- a $15 increase over 2010.
In January, oil prices in the U.S. rose about only 0.36 percent, with oil selling for $98.74 a barrel on Jan. 31, 1.04 percent less than a year ago.
Despite the rise in oil prices, Shell reported fourth-quarter net income fell 4 percent to $6.5 billion. Chevron's fourth-quarter net also fell 4 percent to $5.1 billion.
These mediocre results came as the U.S. increased its production of domestic hydrocarbons and actually became a net exporter of refined product for the first time since 1949, the EIA said,
Moreover, with increased production such as the use of hydraulic fracturing to extract rich natural gas and oil deposits, the EIA predicts the U.S. is likely to maintain its increased production levels.
It has been an extraordinary year for natural gas, Brookings' Ebinger said.
The EIA anticipates the U. S. and the Americas will continue being the leading non-OPEC members in crude production for several more years.
These developments are occurring against the backdrop of an oil market deeply transformed by technological advances in production, a redistribution of global demand growth, far-reaching shifts in crude and product trade flows and lingering political uncertainty in many producing countries, the EIA said.
Charles Drevna, president of the American Fuel and Petrochemical Manufactures, based in Washington D.C., said U.S. fuel demand is essentially flat and may even be falling because of the country's economy. But developing countries less hurt by the financial crisis are asking for diesel, which he said comprises most of the country's fuel exports.
But not all refiners like ExxonMobil are in the export business. Some domestic refiners are getting hurt by imports of gasoline from European refineries that make diesel fuel, as well as a drop off in demand.
Demand dropped even further when winter temperatures failed to meet expected heating fuel demand across the globe. The past year is tied with 1997 for being one of the warmest on record, the National Oceanic and Atmospheric Administration reported.
© Copyright IBTimes 2023. All rights reserved.