Year Of The Snake Strikes: China Manufacturing Falters In February As Chinese Factory Workers Take A Holiday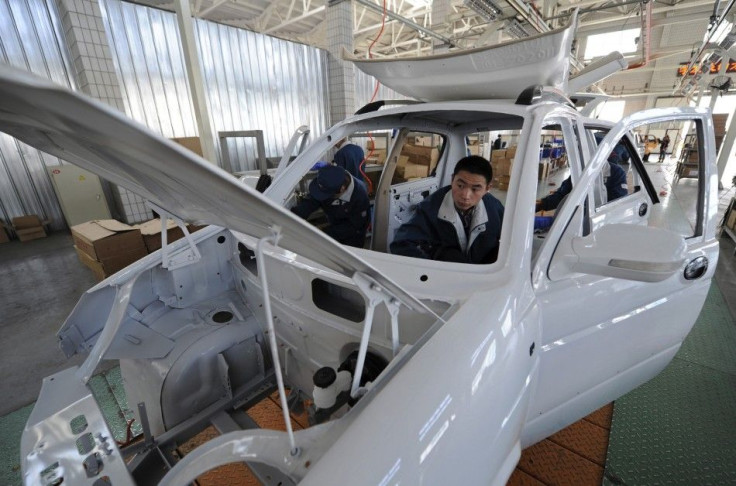 China has experienced four consecutive months of manufacturing expansion following a year of contraction that raised fears that the world's second-biggest economy was about to experience a so-called hard landing. That didn't happen, and the world was relieved as China avoided a crash and returned to positive industrial growth late last year.
Whether and to what degree that positive growth may be continuing remains to be seen.

The latest private sector survey of China's industrial output by HSBC-Markit shows February manufacturing activity at its lowest positive-growth rate, 50.4, since November and down from a two-year-high in January of 52.3. Readings above 50 indicate expansion, below 50 contraction.
So why the decline in February? Part of the blame can be laid on the snake, or rather the coming of the Year of the Snake and the Chinese celebrations of the new lunar calendar.
Although manufacturing figures are adjusted for seasonal considerations, the Chinese lunar calendar is adjusted in such a way that it keeps the holiday within the first two months of the Gregorian calendar, between Jan. 21 and Feb. 21. The most recent new year took place Feb. 10. The official holiday is a week long, but for factory workers who often travel long distances for visits home, the holiday break can be longer. Some factories, for example, have only been back to regular production in the past week.

"The monthly readings around this time of the year need to be treated with extra caution," said Mark Williams, chief Asia economist for Capital Economics. "Seasonal adjustment is much less reliable for January and February, as the timing of Chinese New Year shifts between the two months from year to year."
The official government report on China's manufacturing activity will be released Friday, though it too is going to reflect this holiday anomaly. So the world will have to wait until March's PMI data to see how China's factory output is faring in the first quarter of the year.
© Copyright IBTimes 2023. All rights reserved.