Yemen's Deposed President Hadi Withdraws Resignation, Gulf Countries Express Support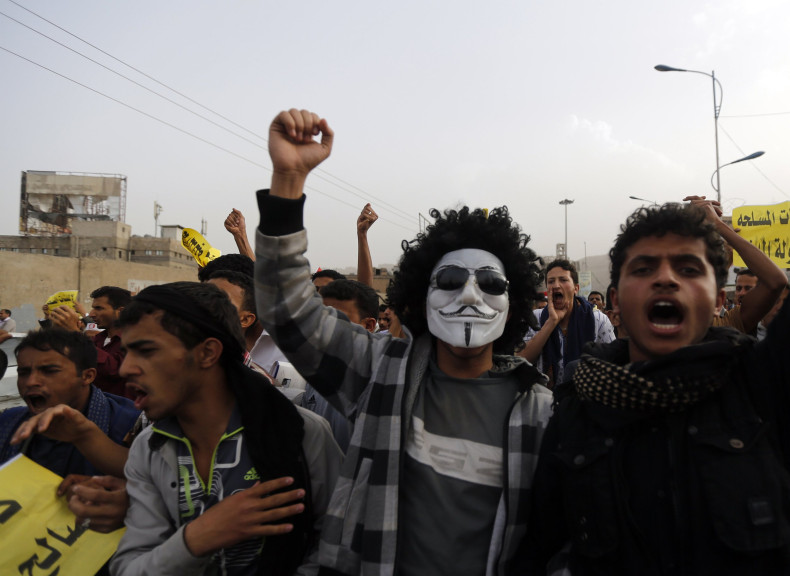 Former Yemeni president Abed Rabbo Mansour Hadi officially withdrew his resignation from the presidency on Monday, local officials said, according to media reports. The move comes after Hadi gained the support of Arab Gulf states opposed to the ruling Shia Houthis.
A member of the parliamentary assembly said that Hadi submitted a letter to them withdrawing the resignation he had tendered in January, after the Houthis took control of government, Al Jazeera reported. He has also been meeting with security advisors and loyalist governors in the city of Aden.
Hadi had earlier said in a statement on Saturday that he was still the rightful president, Reuters reported.
On Monday, the Gulf Cooperation Council, a regional alliance of six Gulf countries, including Saudi Arabia and Qatar, expressed their support for Hadi, CNN reported. The council had earlier urged the United Nations to consider adopting a resolution authorizing military force against the Houthis. The resolution, adopted by the Security Council last week, demands that the Houthis step down from power, but does not authorize the use of military force.
Tens of thousands of protesters also took to the streets in cities across Yemen to demand the removal of Houthis.
"The Houthis thought they could not be stopped, and it only took hours for them to fall in the eyes of the people. Yemen has a president and the people will stand with him to uproot the Houthi militants from Sanaa," Ali Al-Saedi, a protester, told CNN.
Yemen's cabinet rejected a call from the Houthis to return as a caretaker government, spokesman Rajeh Badi told The Yemen Times on Monday. "The government does not care about decisions made by the Revolutionary Committee," he said, referring to the interim government installed by the Houthis.
Hadi had left the capital city of Sanaa on Saturday, after the Houthis released him following weeks of house arrest. He fled to the coastal city of Aden, where he is reportedly consolidating support from loyalist forces and preparing to leave the country to get medical aid.
Tobias Ellwood, the U.K.'s Minister for the Middle East, issued a statement on Monday calling for the Houthis to release other government officials. "I welcome the news that President Hadi is no longer under house arrest," he said. I now call for the immediate and safe release of Prime Minister Bahah, Cabinet Ministers and all individuals arbitrarily detained or under house arrest."
The Houthis have found themselves increasingly isolated by the international community after their takeover of the Yemeni government was widely denounced as a coup. Several governments, including the U.S., Britain, and Saudi Arabia, have withdrawn embassy staff from the country.
© Copyright IBTimes 2022. All rights reserved.