Yosemite Hantavirus Outbreak: Death Toll Rises As Travelers Discover Virus After Leaving National Park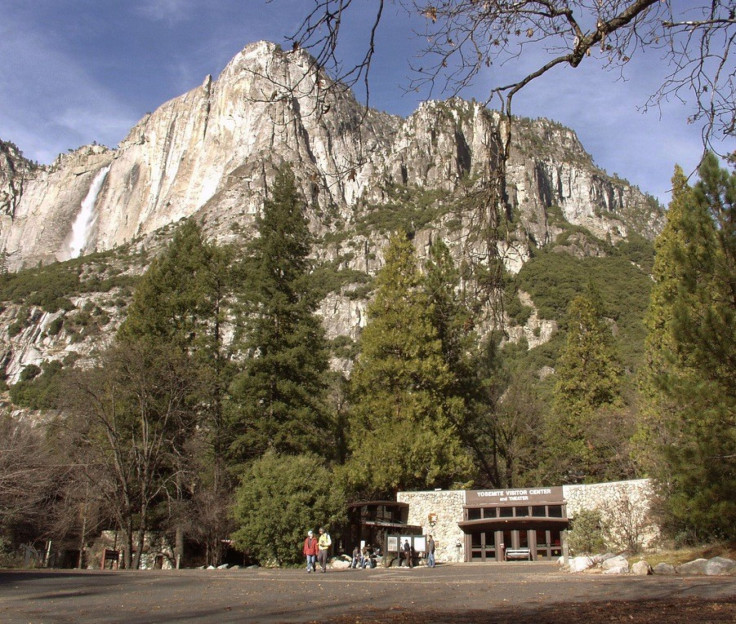 Yosemite National Park authorities have doubled the estimate of those likely infected in a recent outbreak of the hantavirus, a deadly pulmonary disease commonly carried by mice and other rodents. Given the rising number of confirmed cases (currently eight) and deaths (three), U.S. officials have sounded a worldwide alert to more than 22,000 domestic and international visitors to the park who may have been exposed.
Containment of the virus is the first priority for the National Park Service, whose officials at first estimated that 10,000 people were at risk of contracting the hantavirus after staying in Yosemite's popular Curry Village lodging area in June through August.
Unfortunately, that 10,000 estimate was low: Officials expanded the warning this week to an additional 12,000 visitors to Yosemite's High Sierra camps, now that the eighth case of hantavirus was confirmed in a man who stayed in those areas. Furthermore, more than 2,500 of those individuals are from outside the United States.
The World Health Organization issued a global alert this week in response to the hantavirus cases from Yosemite, urging travelers to avoid rodents at all costs. The European Centre for Disease Prevention and Control said two recent visitors to Yosemite are suspected of contracting cases, while in the U.S., the hantavirus has claimed three recent visitors to the park from West Virginia, Pennsylvania and northern California.
Cleanup and containment crews have moved into Yosemite, spraying the tent cabins with bleach, replacing canvas and insulation, and hammering in new boards, according to park visitor Janna Beck, who came to Yosemite with her family in mid-August on vacation.
When we checked in, nothing was said to us, Beck said. We had no clue that anything was going on. There was no word to us, nothing about a rare and deadly disease.
When asked if the construction was just annual maintenance, the worker told Beck that they were dealing with a mice problem.
Before the eighth victim was discovered, the first seven victims of the hantavirus outbreak were all believed to have contracted the virus while living in one of Yosemite's Signature tent cabins in Curry Village, located at a low-elevation area of the park. Yosemite National Park said it had to shut down more than 91 of these Signature cabins in Curry Village after deer mice were discovered living within the double walls of the structures.
About The Hantavirus
The eighth and most recent victim said his symptoms were so mild that he never considered going to a hospital. He only decided to get tested on Thursday after hearing about the outbreak; he may have been lucky he did.
Hantavirus, which can typically incubate in humans completely undetected for two to four weeks after exposure, has a series of symptoms. In the first phase, the patient will feel experience gastrointestinal and respiratory problems associated with influenza, such as fever, chills, sweaty palms, diarrhea, abdominal pain and general malaise. In phase two, blood platelet numbers drop for about two days. In phase three, renal failure and proteinuria may occur, which will finally lead to phase four, which involves diuresis of three to six liters of protein-rich urine each day.
Hantavirus may not be fatal by itself, but contraction of the disease can cause hantavirus pulmonary syndrome, or HPS, which is indeed fatal. The symptoms of HPS are extremely similar to those who contract the hantavirus, but patients will also experience rapid breathing, rapid heart rate, difficulty breathing, coughing, and shortness of breath. Even though HPS was first discovered in 1993 and is still a rare occurrence, the syndrome is fatal in about 60 percent of all cases.
Humans cannot contract hantavirus from one another; hantavirus is rather spread by rodents, carried in their urine, feces and saliva. In most cases of hantavirus infection, the virus latches onto dust that gets inhaled by humans. It's easy to see why so many Yosemite visitors could contract this virus, especially as they're living in small, confined tent cabins with relatively poor ventilation, surrounded by mice and rodents.
Humans can also get infected with hantavirus by touching contaminated surfaces, eating tainted food, or being bitten by an infected rodent.
As of July 2010, eight states had reported more than 30 cases of hantavirus since its discovery in 1993, mainly in the rural West and Southwest -- Arizona, California, Washington, New Mexico, Montana and Texas. With eight cases found in the last two months alone in one area, hantavirus is officially an outbreak in the Yosemite region.
According to health authorities, to prevent hantavirus infection, keep rodents out and away from the home. There is no known cure for hantavirus, but survival rates are greatly increased with early detection through blood tests.
© Copyright IBTimes 2023. All rights reserved.