Younger Investors Are Buying More Bitcoin, Older Ones Prefer Gold, JPMorgan Says
KEY POINTS
Younger investors prefer tech stocks and cryptocurrencies like Bitcoin
Older investors sell equities and buy bonds and gold
Bitcoin and gold's correlation has increased, attributing to investor perception that both are safe haven assets
Retail investing activity differs depending on the age of the investor, a study by financial firm JPMorgan revealed. Younger retail investors prefer to put their money on tech stocks and cryptocurrencies like Bitcoin while older investors sell equities and prefer to buy gold.
While the behavior showed divergence in the preference of different age groups, it also showed that they see the potential of alternative currencies and stores of value.
JPMorgan analysts also said younger retail investors are not interested in bonds and equity funds but prefer tech stocks, while the older investors deploy money into bond funds.
This data is backed up by strong inflows for bitcoin exchange-traded funds and gold since April.
Retail demand has increased by 46% after the March crash and the increase in gold and cryptocurrency prices reflect where the money is currently being put into, Bloomberg reported. The simultaneous buying of Bitcoin by millennials had brought about a positive correlation between the benchmark cryptocurrency and gold, the Business Insider reported.
Gold recently climbed above $2000, a record high for the shiny metal. This 32% rally makes it the best performing mainstream asset, which reflects investors' inflation fears and the continued impact of COVID-19 on the global economy.
Ninety One Fund Manager George Cheveley said the rally's root cause is uncertainty. "It's uncertainty about whether the world plunges into recession next year or recovers," he told the Financial Times. The Bank of America told the outlet that the metal's price will gravitate toward $3,000 amid the impact of the coronavirus and the increasing tension between the U.S. and China.
Bitcoin reached $12,000 on Aug. 2, a yearly high. The sell orders at $12,000 pushed the price below but Bitcoin slowly recovered and closed at $11,755 four days later. Bitcoin has effectively recovered from the March 12 crash with a solid 206% increase, making it one the most successful assets of 2020, more successful than gold, overshadowed only by Ethereum which had a solid 390% increase in the same time frame.
Predictions for the future price of Bitcoin by the end of the year put the benchmark cryptocurrency between $20,000 or $30,000. But most analysts warned of extreme volatility leading toward the targets.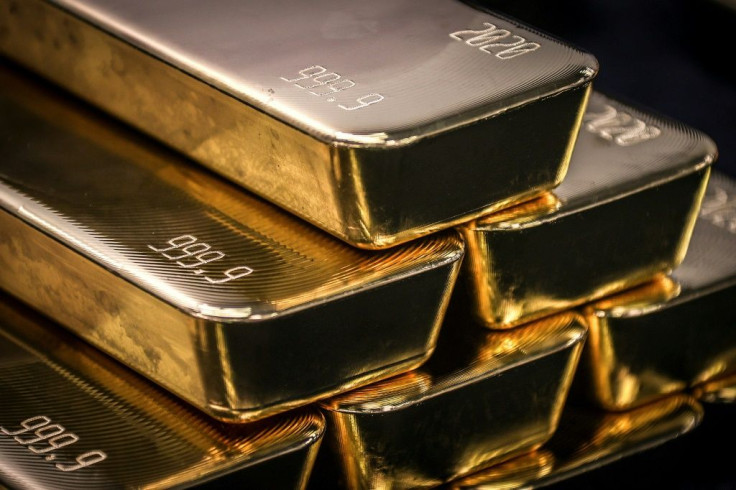 © Copyright IBTimes 2023. All rights reserved.
FOLLOW MORE IBT NEWS ON THE BELOW CHANNELS