YouTuber Allegedly Flees After Swindling $55 Million From 6000 People In Forex Scam
KEY POINTS
The woman advertised herself as a trader on Instagram
A monthly dividend in exchange for investment was promised to investors
The woman later told her investors she lost the money to a trading error
A renowned YouTuber from Thailand, who pretended to be a skilled Forex trader, has allegedly fled overseas after defrauding thousands of investors out of millions of dollars.
The woman, who claimed to be a singer, dancer, YouTuber, and also a chief executive officer, reportedly conned 6,000 people before fleeing, The Straits Times reported. The suspect was identified as Natthamon Khongchak.
Khongchak's YouTube channel, Nutty's Diary, had almost 847,000 subscribers. However, her significant money-making opportunities came from her Instagram presence. Her Instagram page, where she advertises herself as a trader and promotes Stories of her forex trading successes, has about 310,000 followers, Mothership reported.
A Thai lawyer, Phaisal Ruangrit, who assists fraud victims, informed a local newspaper the YouTuber is suspected of defrauding approximately 2 billion baht ($55 million). Ruangrit said a victim allegedly made a deposit of around 18 million baht (S$690,000) with Khongchak and lost it.
Ruangrit accused the YouTuber of using her popularity to entice potential investors by guaranteeing them huge returns swiftly.
Khongchak allegedly promised those who expressed interest in her scheme a monthly dividend in exchange for a capital return of 25% for a three-month period, 30% for a six-month period, and 35% for a 12-month time frame when clients transferred funds into her account.
However, when her clients stopped receiving repayments in April 2022, Khongchak's investors noticed something was wrong and started demanding their guaranteed payments and the principal amount, Mothership noted.
The concerned investors were then told all the money they had deposited was lost to a trading error. Khongchak told her investors about this through her Instagram posts. She nonetheless begged for some time and assured them that she would return the investment within the bounds of possibility.
"Sorry that I have troubled many people and disappointed many people, she said in her Instagram post, "Promise to do everything possible to get money back to everyone, both trade and other work in conjunction, with the fastest refund."
According to a local paper, over a month later, on June 24, Khangchok disclosed she was facing legal action in two cases, and would not be able to return the money to other investors if imprisoned.
A male victim, who identified himself as Nok, has lost 37 million Thai baht ($1,014,809), and has offered a reward of one million Thai baht ($27,427) to anyone who can provide information regarding the alleged swindler's whereabouts.
Other victims eager to retrieve their investments collectively boosted this incentive to two million Thai baht ($54,854).
Thirty people, who were scammed by Khongchak, have filed a complaint against her at the Economic Crime Suppression Division on Aug 24.
Unverified reports of Khongchak's escape to Malaysia had been made on a Facebook page, but the Thai immigration office was unable to track the name on their records.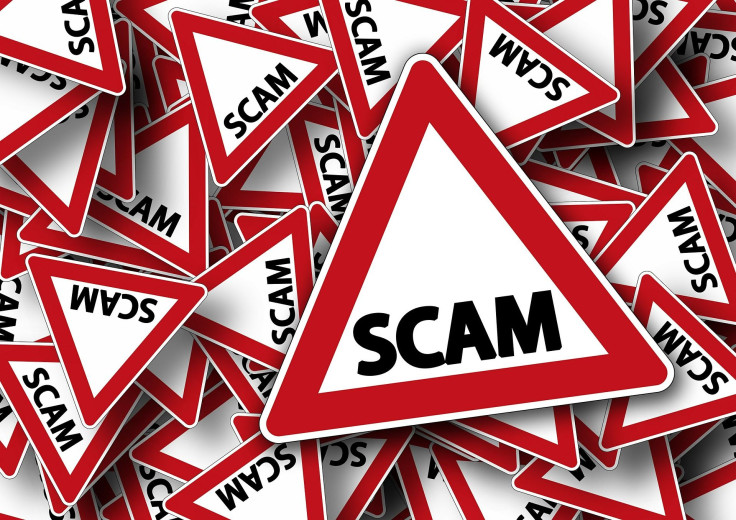 © Copyright IBTimes 2023. All rights reserved.