YouTuber Jake Paul Wants To Keep Boxing-Vs-MMA Sports Model
KEY POINTS
Jake Paul called out ex-UFC champ Daniel Cormier to a boxing match
Cormier responded, challenging Paul to an MMA fight instead
As trend continues, Paul wants to keep the boxing-vs-MMA model
As novelty boxing matches continue to become a trend, internet sensation Jake Paul thinks keeping the model would be ideal for the sporting world.
While calling out several fighters on social media has become his thing lately, Paul shared on a more serious note that pitting boxers against mixed martial artists should be a staple.
"I think, combining the two worlds—the biggest pay-per-view of all time was Floyd vs. Conor. That's boxing vs. MMA. And so why not keep with that model?" Paul said on Ariel Helwani's MMA show, before proceeding with another friendly taunt.
"And I believe I'm a better striker than 99.9% of these MMA guys."
For what it's worth, Paul has been going back-and-forth with former two-division UFC champion Daniel Cormier lately.
The YouTuber-turned-pugilist called Cormier a "fat boy" last week on Twitter following his first-round knockout of ex-UFC fighter Ben Askren.
Paul doubled down on the trash talk, vowing to beat Cormier the same way former UFC heavyweight champion Stipe Miocic did.
"Daniel Cormier, I'll beat the f--- out of your fat ass, too. Just like Stipe did. Cleveland s---. I swear to God. I'll beat the f--- out of Daniel Cormier," Paul exclaimed on the "Impaulsive" podcast.
An angered Cormier hit back, challenging Paul to an MMA fight instead wherein he will definitely "rip (Paul's) face apart."
"My name will not be used as a springboard. I love my legacy and I will protect my legacy," Cormier stated on his own show with Helwani.
Prior, Paul also beat former NBA player Nate Robinson in a fight card that featured Mike Tyson vs. Roy Jones Jr.
With retired boxing great Oscar De La Hoya in talks of a potential ring return against MMA competitor Eddie Alvarez, Paul's vision of keeping the said sports model for good is getting great support thus far.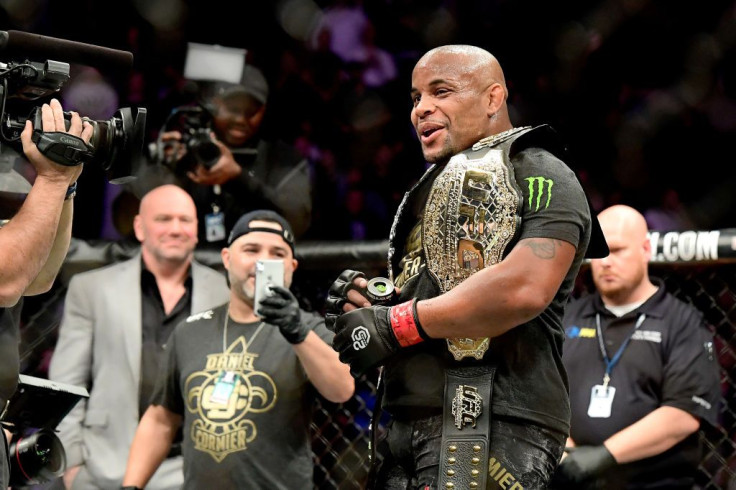 © Copyright IBTimes 2023. All rights reserved.