Zambia economy seen growing 6.5 pct in 2011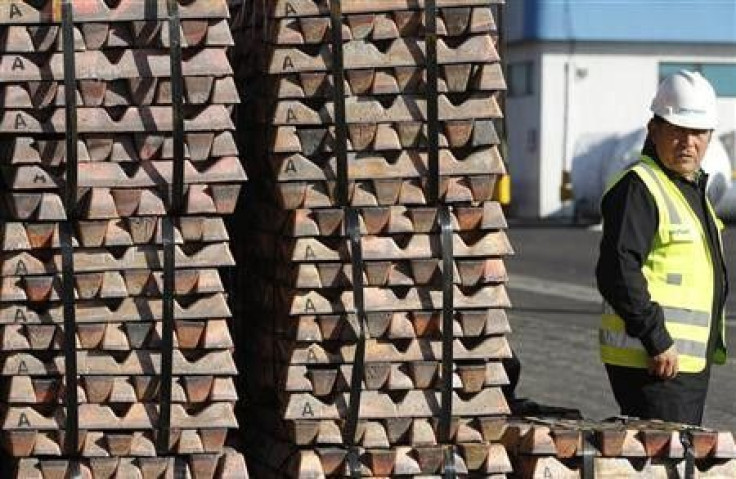 Zambia's economy is expected to grow 6.5 percent this year and 6.6 percent next year on the back of a rally in copper prices and improvements in agriculture, a Reuters poll of 12 economists showed on Thursday.
We expect copper prices to remain elevated due to sustained global demand, particularly from China, said Gregan Anderson, analyst at the London-based Business Monitor International.
Copper prices have rebounded since the lows of 2008, gaining more than 200 percent on the London Metal Exchange since the end of 2008, boosted particularly by demand from China and other emerging economies.
Mining minister Maxwell Mwale expects production of the metal in the land-locked country to rise to 850,000 tonnes in 2011 from just below 750,000 tonnes last year due to the expansion of some of the country's mines.
The local Central Statistics Office estimated that the southern African state probably grew by 7.1 percent in 2010, topping Finance Minister Situmbeko Musokotwane's forecast of 6.6 percent in 2010.
Musokotwane late last year expected Zambia's economic growth between 2011 and 2013 to average 6.5 percent annually.
DIVERSIFICATION NOT FORGOTTEN
The development of the agriculture and manufacturing sectors is also seen boosting the economy, with infrastructure spending expected to greatly increase, which could lead to a more stable environment for investors.
An improving business environment has generated significant interest in non-mining sectors as well, with major projects in agriculture and manufacturing announced in early 2011, said Anderson.
Consumer inflation is seen breaking above the Central Bank's target of 8 percent by year-end, as analysts expect headline CPI to average at 8.6 percent this year and then slow to an average of 8.3 percent next year.
This being an election year, we could experience inflationary pressure as a result of an increase in public spending, said Gerald Ndlovu, chief dealer at FNB Zambia.
Zambia's annual headline consumer inflation jumped to an eight-month high of 9.0 percent in January from 7.9 percent in December, as higher food prices stoked inflation.
© Copyright Thomson Reuters 2023. All rights reserved.