Zardari Vows to Return to Pakistan Soon, Squelching Rumors of Resignation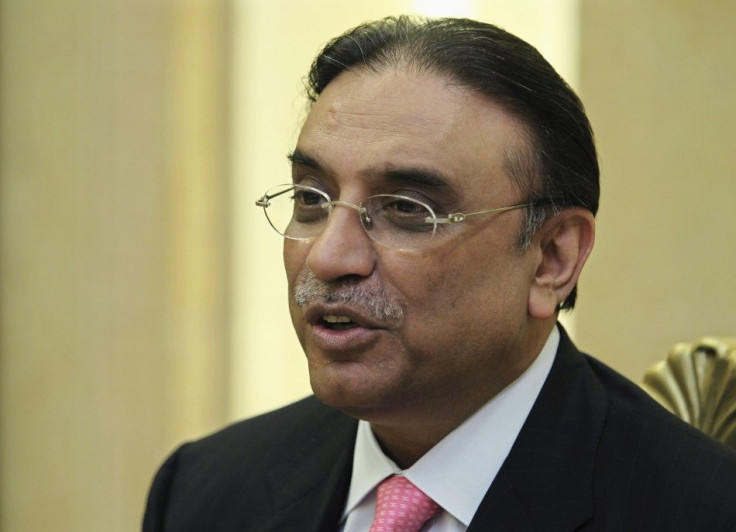 Senior officials of the ruling Pakistan People's Party announce that President Asif Ali Zardari will indeed return to the county within the next few days.
Zardari left Pakistan for Dubai on Tuesday to seek treatment for an apparent medical condition, and currently remains in hospital.
Aides say that he is now in stable condition and undergoing medical tests. After a series of medical examinations, Zardari's doctors believe that he did not suffer a heart attack as originally thought, but rather a sort of mini-stroke, the Daily Telegraph reports.
Zardari's sudden departure led many to believe that he left Pakistan with the intention of resigning, and that the powerful Pakistani military had pressured him to do so. This does not seem far-fetched given the deepening struggle for power between the Zardari government and the military.
The speculation surrounding the event was further intensified given the shocking resignation of Pakistan's ambassador to the U.S., Husain Haqqani, in late November.
Haqqani stepped down after it was alleged that he asked the U.S. for help in checking the growing dominance of Pakistan's military and intellgence services. Zardari was purported to have sought U.S. assistance on this matter, since he reportedly feared the army might stage a coup and remove him from power.
Opposition parties have also noted that Zardari was scheduled to address Pakistan's parliament this week concerning the issue and his alleged involvement, reports Pakistan's Daily Times.
Although some in Pakistan may remain unconvinced that there was not an ulterior motive behind Zardari's hospitalization in Dubai, Zardari himself is insistent that he will return with his head held up high. The Associated Press of Pakistan quotes Zardari in a recent television address as saying, "they think I have fled but escape is not an option … I will return in a few days and my enemies will be disappointed."
Even if Zardari's trip to Dubai is a medical necessity, the air of suspicion that has surrounded the event may prove to damage his credibility, making him even more unpopular in the eyes of Pakistan's people.
© Copyright IBTimes 2023. All rights reserved.