Zelensky Still Russia's Target No. 1 After Dodging 3 Possible Assassinations Since Ukraine Invasion?
KEY POINTS
An assassination plot was leaked by disillusioned members of FSB
Kremlin-backed Wagner Group was said to be behind two of the attempts
The U.S. had offered to evacuate Zelensky from Kyiv, but he declined the offer
Ukraine President Volodymyr Zelensky has survived at least three assassination attempts since Russia invaded his country last week, a media report said.
One of the assassination plots was foiled thanks to the info leaked by the disillusioned members of Russia's Federal Security Service (FSB). The FSB had alerted the Ukrainians about a unit of Kadyrovites -- elite Chechen special forces -- sent to kill Zelensky, The Washington Post had reported.
The Chechens are members of Kadyrovtsy, a paramilitary force that reports directly to Ramzan Kadyrov, the leader of Chechnya, which is one of Russia's 22 ethnically defined republics.
Anti-war Russians also fed intel to Ukraine about two separate mercenary groups that planned to launch the attacks, the Times of London reported.
"I can say that we have received information from [Russia's Federal Security Service], who do not want to take part in this bloody war," Ukraine Secretary of National Security and Defense told local TV stations, according to the Times.
Kremlin-backed Wagner Group was said to be behind two of the attempts, the Times of London reported, adding Moscow could deny direct involvement in the assassination plot if they succeeded.
"They would be going in there with a very high-profile mission, something that the Russians would want to be deniable — a decapitation of a head of state is a huge mission," a diplomatic source told the newspaper. "In terms of the impact on Russian sovereign policy, this would be perhaps their biggest mission so far. It would have a major impact on the war."
It is reportedly believed there are still more than 400 Wagner Group members in Kyiv, after its members infiltrated Ukraine with a "kill list" of 24 officials.
At the start of the conflict last week, the U.S. had offered to evacuate Zelensky, 44, from Kyiv as the siege unfolded, but he had declined the offer.
"The fight is here; I need ammunition, not a ride," he said, according to the Associated Press.
Zelensky's decision was praised by many countries, including France. President Emmanuel Macron, in his address to the nation, called Zelensky "the face of honor, freedom and courage."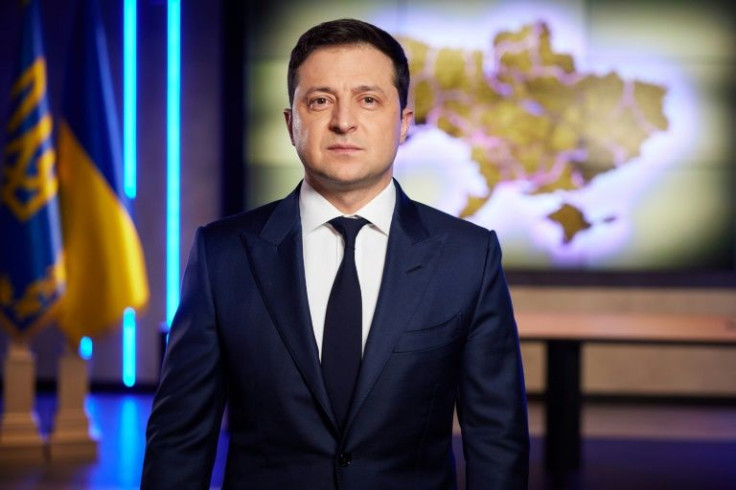 © Copyright IBTimes 2023. All rights reserved.
FOLLOW MORE IBT NEWS ON THE BELOW CHANNELS