Ukraine President Zelensky Won 'Dancing With The Stars,' Voiced Paddington Bear
KEY POINTS
Ukrainian President Volodymyr Zelensky won his country's version of the show "Dancing with the Stars" in 2006
The 44-year-old used to be an actor and comedian before taking office
He was also the Ukrainian voice of the titular character in the "Paddington" films
Ukrainian President Volodymyr Zelensky recently dominated social media not only because of the 44-year-old's actions during his country's ongoing military conflict with Russia but also because of his previous career.
Zelensky, now known for acts such as refusing the United States' offer to be evacuated from the Ukrainian capital of Kyiv following Russia's invasion Thursday, used to be an actor and comedian before he became his country's head of state in 2019, Deadline reported.
Among his many non-political accomplishments was winning Ukraine's version of the competition television series "Dancing with the Stars" in 2006, according to the outlet.
"[T]he tape [of Zelensky performing] is even better than whatever you're imagining," a Twitter user said in a post that included a video of Zelensky dancing on the show.
Another Twitter user noted that Zelensky is the Ukrainian voice of Paddington Bear in the first "Paddington" movie in 2014 and its 2017 sequel "Paddington 2," according to a report by Buzzfeed.
Film executive Franklin Leonard later confirmed that Zelensky indeed voiced Paddington Bear in the films' Ukrainian releases.
British actor Hugh Bonneville, who played Paddington's foster father Henry Brown in the movies, said he only recently discovered Zelensky's role as the Ukrainian voice of the character.
"Until today I had no idea who provided the voice of [Paddington] in Ukraine. Speaking for myself, thank you, President Zelenskiy (sic)," Bonneville said in a post.
Online film information database IMDb did not list Zelensky as having any role in the "Paddington" films, but the site has since reported that the politician voiced the character in the Ukrainian releases of the original movie and its sequel.
Zelensky also appeared in Ukrainian TV shows and movies such as "The Three Musketeers" and "Corporal vs. Napoleon," but he was best known for his portrayal of a school-teacher-turned-president Vasyl in the series "Servant of the People."
Zelensky now leads his country's military response against invading Russian forces from a bunker in Kyiv, CNN reported.
Chechen special forces, known as Kadyrovites, attempted to assassinate Zelensky, but they ended up being "eliminated," according to the Independent.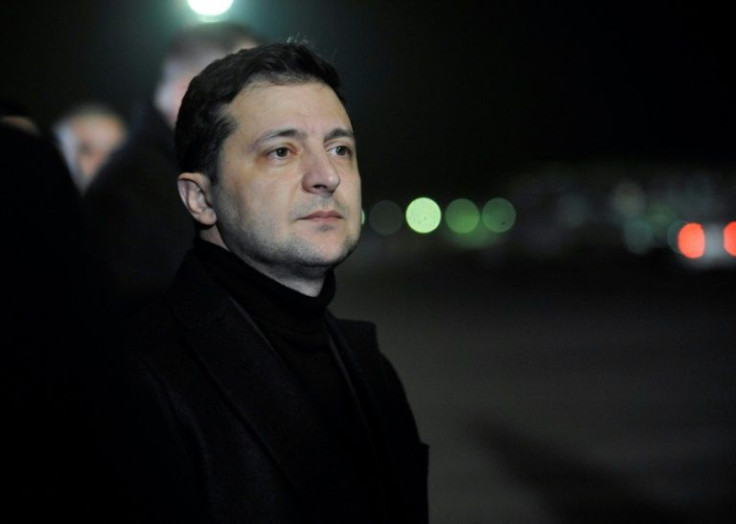 © Copyright IBTimes 2023. All rights reserved.