Zetas Cartel Boss 'El Taliban' Captured, But Violence In Mexico May Increase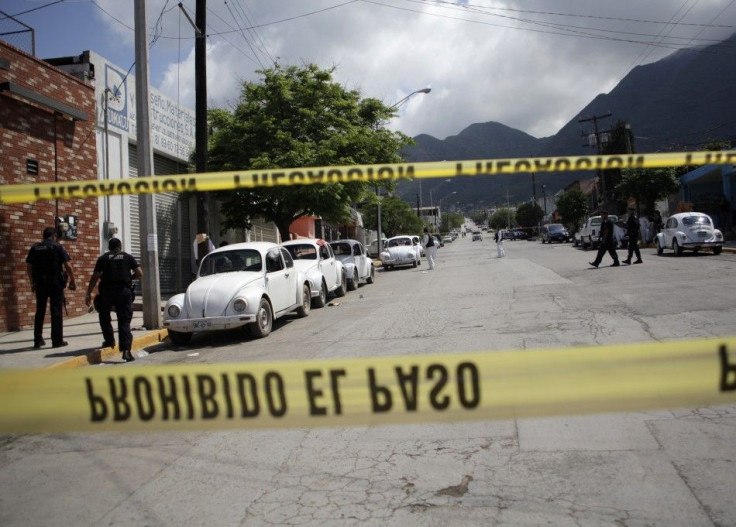 The Zetas Mexican drug gang lost one of its top leaders Wednesday when Mexican naval marines captured Ivan Velazquez Caballero in the state of San Luis Potosi.
Velazquez, who used the nom de guerre "El Taliban," was one of Mexico's most-wanted criminals. But he was not the top kingpin of Zetas -- that post now belongs to Miguel Trevino Morales, who recently seized control of the cartel in a power struggle.
Trevino was an internal rival to Velazquez, and the Mexican newspaper Proceso reported this week that Velazquez may have switched his allegiance to a competing cartel before Wednesday's arrest.
Drug trafficking violence tends to increase when there is infighting among the highest ranks of cartel kingpins, and there has indeed been a surge in violence to coincide with reports of recent internal conflicts.
Some analysts worry that Zetas could even become more brutal with Trevino in charge. The cartel is already known as the most brutal in Mexico; it is alleged to have more than 10,000 gunmen.
Still, the capture of Velazquez is a boon for the outgoing administration of President Felipe Calderon, who made it his mission to clamp down on drug violence. The scourge has worsened over the past decade, causing tens of thousands of fatalities across the country.
It remains to be seen how incoming President Enrique Pena Nieto will address the violence; he has made only vague pledges about a reorientation of drug war policy.
Of the 37 alleged cartel leaders who were on the most-wanted list in Mexico at the beginning of Calderon's term, Velazquez is the 24th to be killed or captured, according to the Associated Press.
© Copyright IBTimes 2023. All rights reserved.