Zika At Rio Olympics 2016: Can Athletes Trust The IOC To Protect Them In Brazil?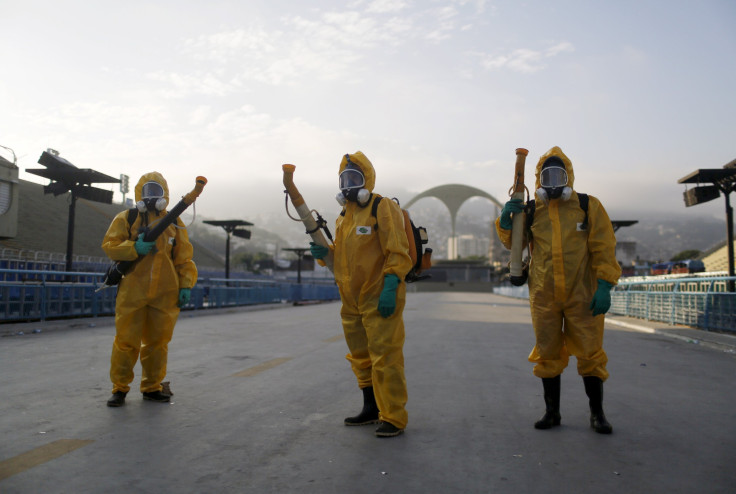 As the 2016 Summer Olympics in Rio de Janeiro draw closer, the Zika virus has remained a concern for athletes and fans alike. Over the weekend, the U.S. Centers for Disease Control and Prevention went as far as recommending pregnant women not travel to the games in Brazil this summer, since the Zika virus has been strongly connected with the birth defect microcephaly, a condition causing babies to be born with abnormally small heads.
Authorities told women who cannot cancel their flights to talk with a doctor about minimizing the risk of infection from mosquito bites and advised the partners of pregnant women who must travel to the games to use condoms throughout the pregnancy upon returning. There have been nine confirmed cases of pregnant women with Zika infections in the U.S., and the virus has spread to more than 30 countries since its first cases in Brazil last May.
Some athletes have expressed concerns. Two U.S. women's soccer players, Amy Rodriguez and Sydney Leroux , had already planned to break for the Rio Games because of pregnancy, but another, Hope Solo, has expressed concerns about going over worries about future birth defects.
Zika Virus Around the World | HealthGrove
Solo said that if "the Olympics were today, I would not go," according to the Associated Press. "Fortunately, the Olympics are six months away. So, I believe we have some time to get our doubts and questions answered."
The CDC has said, however, that Zika leaves the bloodstream within a week and that evidence suggests it doesn't pose a risk for future pregnancies. Some athletes have said they would hold off on plans to start a family until after the games.
The International Olympics Committee (IOC) has tried to quell fears among athletes and has distributed guidance using information from the World Health Organization.
"If you are a young woman who is pregnant, and not many athletes will be, or planning to get pregnant, then there are precautions you should take. Beyond that, for me it's a manufactured crisis," IOC member Dick Pound said.
In the past the IOC has had to deal with health concerns, most notably the 2008 Beijing Olympics. Many athletes at that time were worried about the effects of poor air quality there. In response, China shut down half the cars in the city and many polluting factories in the lead-up to the games. The IOC praised the efforts and many athletes expressed it was fine, but the air quality before the games was still above the World Health Organization safety limit.
One of the most notable health issues at the games came in 1984 when a British runner collapsed with respiratory issues in the Los Angeles Olympics citing air pollution for "exercise-induced" asthma.
© Copyright IBTimes 2023. All rights reserved.