Zimbabwe President Robert Mugabe Heart Attack Rumor A 'Grim Lie,' Spokesman Says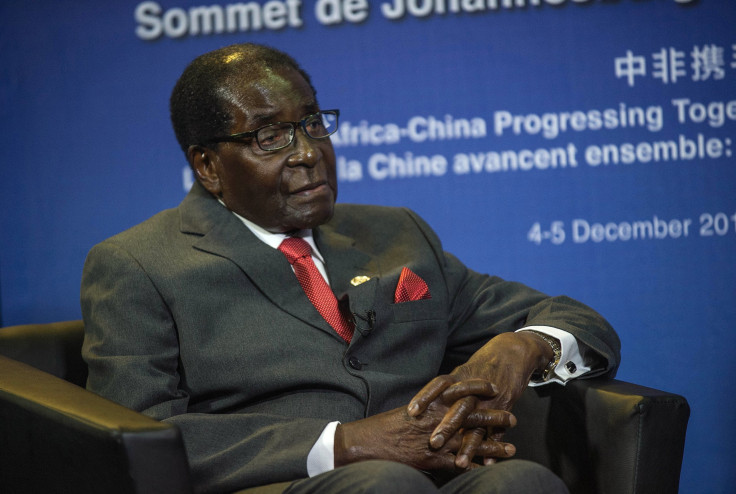 A report that Zimbabwean President Robert Mugabe suffered a heart attack is a "grim lie," his spokesman George Charamba said Thursday, as rumors swirled about the 91-year-old leader's declining health. Charamba blamed the online news website ZimEye for starting the rumors.
"This is the way the website seeks to improve its hits in order to get dirty money from Google. There is a financial incentive to the grim lie," Charamba told Zimbabwe's state-run newspaper the Herald. "You cannot doubt that there will be a story on the President's alleged death every January."
ZimEye published a letter to the editor Tuesday by an anonymous author saying that Mugabe had collapsed after suffering a heart attack while on vacation with his family. The anonymous author further suggested that the Zimbabwean president might not survive.
"President Robert Mugabe is reported to have collapsed after suffering a heart attack while on holiday with his family and is in critical condition," the letter said. "Sources close to the president are said to be holding high-level meetings as it is believed that he won't be able to recover."
Mugabe, the world's oldest head of state and one of its longest-serving, is the only leader Zimbabwe has known since gaining independence in 1980. Although Mugabe describes himself as "fit as a fiddle," reports about his health are not uncommon. The leader, who will turn 92 in February, stumbled twice in public in 2015. His fitness to hold office was called into question further after he delivered the wrong speech at Zimbabwe's parliament in September.
Mugabe left his deputy and close aide, Vice President Emmerson Mnangagawa, in charge as he left for his annual holiday in December in the "Far East." The president is expected to return in mid-January. In the event of Mugabe's death, Mnangagawa stands in line to succeed him, according to Reuters.
© Copyright IBTimes 2023. All rights reserved.
FOLLOW MORE IBT NEWS ON THE BELOW CHANNELS