Zimbabwe Prosecutor Rape Controversy: Johannes Tomana Slammed For 'Outrageous' Comments On Underage Sex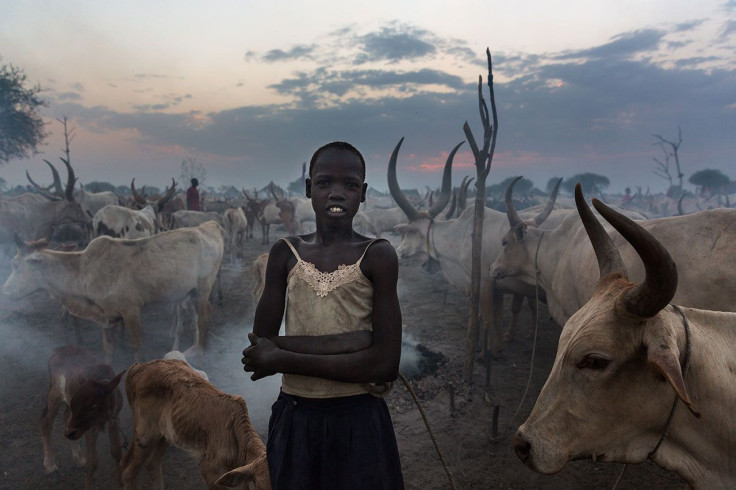 Zimbabwe's top prosecutor, Johannes Tomana, has been slammed for saying girls as young as 12 can give consent to sex and should be heard by the courts if they wish to start families with older men. In an interview with the state-owned Chronicle, Tomana questioned whether all cases involving underage sex with girls should be treated as rape.
In Zimbabwe, the current legal age of sexual consent is 16, but the country's new constitution says those under 18 are "not capable of founding a family," according to BBC News. The courts have increasingly accepted children of ages between 12 and 16 as capable of giving consent. Tomana defended Zimbabwean courts and said judges should respect the wishes of girls under the age of 16 who gave their consent to underage sex and want to get married because there are few alternatives for school dropouts. His comments came as child rights activists demand tougher legislation in Zimbabwe to boost legal protection for young girls.
"We have 9-year-olds, 12-year-olds, 13-year-olds who're not in school, who're not doing anything, for example," Tomana said during an interview with the Chronicle Friday. "What are we saying to them? Then we say you can't even do this [have sex], when the environment is not giving them alternative engagements? What are we talking about?"
He added, "If we educate our girl child universally up to, for example, where they get to the age of 18 in an environment that they're not abused, then we're talking. But to simply say 'no such and such conduct for any girl say below the age of 16,' I think we've not asked ourselves what we're saying about that girl who would rather prefer to lead their life in the direction of getting married."
The top prosecutor's interview enraged people on social media, with some saying, "Tomana must go!" Zimbabwe Information Minister Jonathan Moyo also suggested that Tomana's "outrageous" remarks comprise his position as prosecutor general.
About 4 percent of girls in the southern African country marry by the age of 15, and 30 percent marry by 18, according to the United Nations. Tomana said the courts should respect cultures in which marriage is highly valued and young girls aspire to start a family at a young age.
"You don't have anything that they should be engaged in while they wait to become the age. What do you want them to do, because in some cultures, for example, they value marriage more than anything else because when your child is married, you've achieved what any father or mother would want to expect in their girl child," he told the Chronicle Friday.
Tomana also argued that girls were more mature than boys and can speak on behalf of themselves. "They're actually an adult, they can make a decision, and they can make a real conscious decision about what they want about their own life, and when you establish that, there's no need to go all the way to punish the other person," he told the Chronicle. "Are we saying we should continue talking on their behalf when they are there? Do we just change these laws to suit ourselves and our dreams that have nothing to do with addressing the real conditions that they live in?"
The United Nations Children's Fund said the first sexual experiences for about 1 in 5 girls in Zimbabwe are forced. There have also been cases of young girls consenting to sex after being lured with candy or money, BBC News reported.
"My 12-year-old is a baby; she can't even tie her own shoelaces, so how does she consent to sex?" one mother in Harare asked the BBC's Focus on Africa radio program.
© Copyright IBTimes 2022. All rights reserved.
FOLLOW MORE IBT NEWS ON THE BELOW CHANNELS