Miss World Zimbabwe 2015 Nude Pictures: Emily Kachote Loses Crown After Confessing To Posing Naked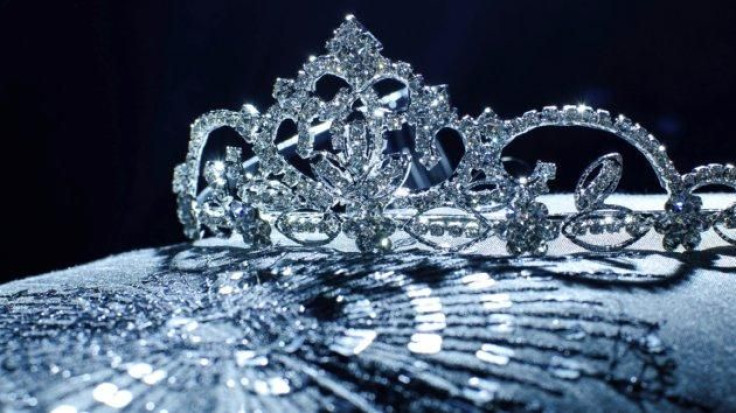 Miss World Zimbabwe Emily Kachote was stripped of her crown Wednesday after the pageant queen admitted to posing nude for photos. The allegations of scandalous photographs emerged last month when a picture purporting to show Kachote drunk and naked surfed on social media. The first princess Annie Grace Mutambu, who was second in line for the crown, has since replaced Kachote as Miss World Zimbabwe 2015, Nehanda Radio in the capital city Harare reported.
"The Miss Zimbabwe executive board would like to inform the nation that it has resolved to dethrone Miss Emily Kachote as Miss World Zimbabwe 2015. Early this month one of the local tabloids carried a story that alleged that Miss Emily Kachote's nude photos had appeared on a WhatsApp group," the Miss Zimbabwe executive board said in a statement, according to Nehanda Radio. "This report came shortly after Miss Emily had confessed that she had once posed nude. This was in violation of the rules and regulations governing the Trust which all the contestants appended their signatures to."
Competitors in the Miss World Zimbabwe pageant, including Kachote, had signed statements saying they had never posed nude for a photo. "When the girls toured the country's provinces, we told them that if they had posed nude anywhere, they were not supposed to participate in the pageant, and those who qualified for the finals assured us that they do not have any nude pictures anywhere," Miss Zimbabwe Trust representative Tendai Chirau said at a press conference last month, according to Zimbabwean state-run newspaper the Herald.
Kachote, a 25-year-old financial adviser, had little to say about the allegations at the time. "I don't know what this is all about. That is all I can say for now," she said in an interview with the Herald.
This is not the first time a Miss Zimbabwe pageant queen has come under fire for claims of nude photos. Last year's winning contestant, Thabiso Phiri, resigned amid allegations of leaked nude pictures even though the claims were never proven true. "Thabiso Phiri was not dethroned; she resigned, and the reasons why she decided to resign were best known to her and up to now we do not know why she resigned," Chirau said at the press conference last month. "We never saw the pictures, and even now if you go on [the] Internet, you will find Photoshopped pictures, not original pictures."
© Copyright IBTimes 2023. All rights reserved.