Zombie Apocalypse Training To Take Place At HALO Counter-Terrorism Summit, CDC To Issue Survival Guide Comic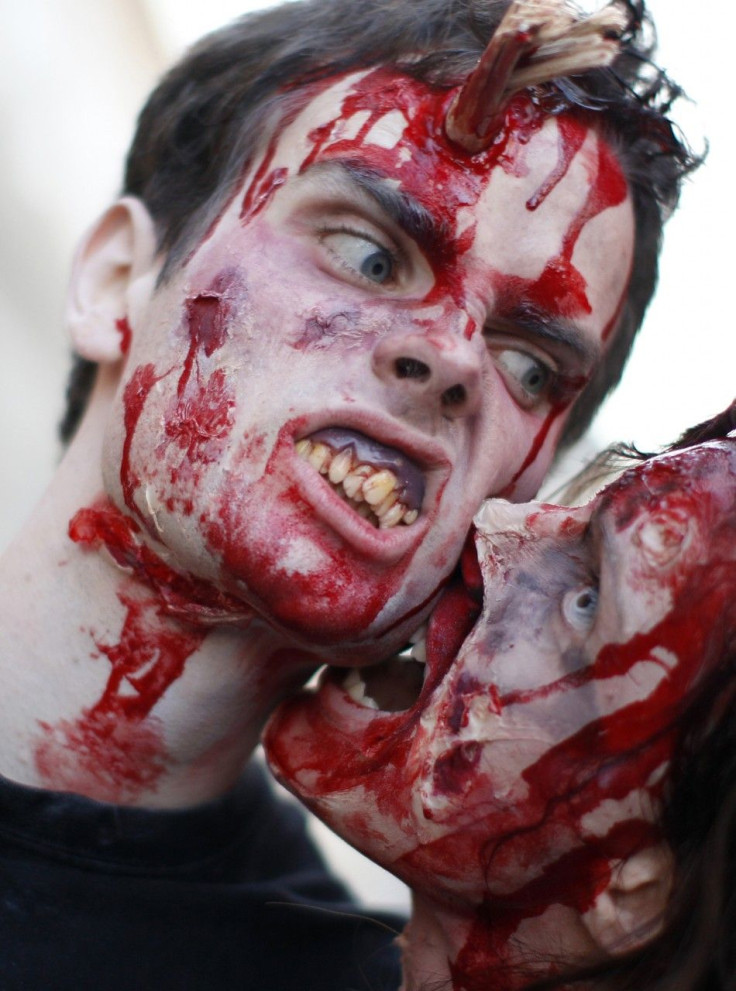 While the mass amount of zombie apocalypse stories that have dominated recent headlines are not convincing many people of the actual existence of the species, the Security firm HALO Corp. has decided to not take any chances.
HALO Corp., a California based organization founded by former Special Operations, National Security, and Intelligence personnel, has announced plans to have approximately 1,000 of its military personnel, police officials, medical experts and federal workers learn the ins and outs of a potential zombie apocalypse.
The training, which runs from Oct. 30 to Nov. 2., is reportedly just one part of an annual counter-terrorism summit , according to the Military Times. As the entire summit will be made up of training in a number of areas, including terrorist scenarios such as a Middle Eastern village and a pirates' haven, the "Zombie Apocalypse" part of the summit will incorporate the Center for Disease Control Preparedness 101 program.
During the program, fictional zombies are used to simulate potentially dangerous situations such as brain-eating virus pandemic.
The zombies, who have not yet been confirmed to even exist in real life, also star in a 40-page comic book the CDC published. According to MT, the comic is a "tongue-in-cheek take on the serious scenario of a mutated virus that quickly spreads as the government dispatches its military to maintain order while infectious disease specialists scour for a vaccine."
"The 'Zombie Apocalypse' is very whimsical," Brad Barker, president of the security firm HALO Corp. told MT. Barker added that the Hollywood setting is intended to add some lightness to the more serious scenarios summit goers will encounter.
"They are going to see a lot of stuff go down," Barker said. "It is a Hollywood production."
Barker goes on to describe how the zombies who roam the island will harass the troops, first-aid teams and medical responders participating. HALO declined to detail the scenario just yet, saying only that the idea is to challenge authorities as they respond to extreme medical situations where people become crazed and violent, creating widespread fear and disorder.
The theme and title of the training is seemingly in an effort to capitalize on the trending topic of cannibals and zombies that have plagued recent news headlines. But to assure that no one's confused by these HALO training announcements, the CDC suggested to The Huffington Post that zombies are not real.
© Copyright IBTimes 2023. All rights reserved.