Zombie Deer Disease: Important Facts You Need To Know About Chronic Wasting Disease
Chronic wasting disease, popularly called zombie deer disease, is not exactly a "zombie" condition like we might be imagining it is. However, the Centers for Disease Control and Prevention has issued a warning to hunters and residents of 24 U.S. states to steer clear of infected animals and avoid consuming their meat at all costs.
Likened to the Creutzfeldt-Jakob disease, CWD is a neurodegenerative disorder that this time affects deer. Those that have been infected have shown signs of restlessness, drastic loss of weight and lack of coordination. In some cases, the animals become less scared of interacting with humans and tend to be more aggressive.
The 24 U.S. states identified are Arkansas, Colorado, Illinois, Iowa, Kansas, Maryland, Michigan, Minnesota, Mississippi, Missouri, Montana, Nebraska, New Mexico, New York, North Dakota, Pennsylvania, South Dakota, Tennessee, Texas, Utah, Virginia, West Virginia, Wisconsin and Wyoming.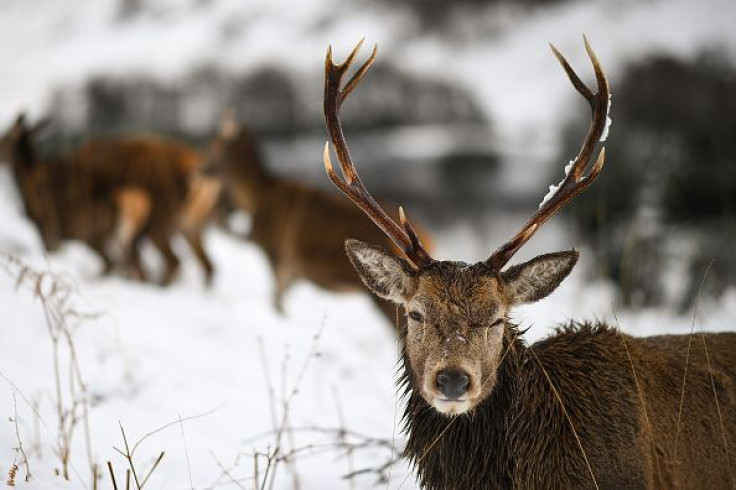 The CDC said that while there still is no viable evidence that the disease can affect humans, there aren't enough studies about the condition that will make them conclude it is safe. That said, the organization urged hunters who harvest wide elk and deer from the reported affected areas to have their game tested first before consuming it. It notes that a negative result is not a guarantee that the animal is not infected, though it means the exposure is less.
In an interview with NBC News, some hunters were quick to dismiss CWD as zombie disease. Wild game cookbook writer and MeatEater podcast producer Steven Rinella said he is disappointed that mainstream media calls it a zombie condition, which leads to disinformation and misrepresentation. He also pointed out that CWD is not a new occurrence and has been documented since the 1960s.
Rinella suggested that hunters should always include testing during their trips to reduce risk and exposure, whether or not their area is listed among the 24 states. To do this, hunters should submit the deer, moose or elk heads for testing and results usually come out in seven to 10 days. Because testing for CWD can be pricey (at $20 per head), some states have set up bounty programs to reduce the risk for infection in their areas.
CNN also quoted the Wyoming Game and Fish Department which said that most meats do not show any signs of contamination, so it's easy to dismiss the meat as unaffected. The clinical signs appear much later; hence, the importance of immediate testing as a practice.
© Copyright IBTimes 2023. All rights reserved.