10 of the Best Black Friday Fashion and Fitness Deals You Shouldn't Miss
* This is a contributed article and this content does not necessarily represent the views of IBTimes.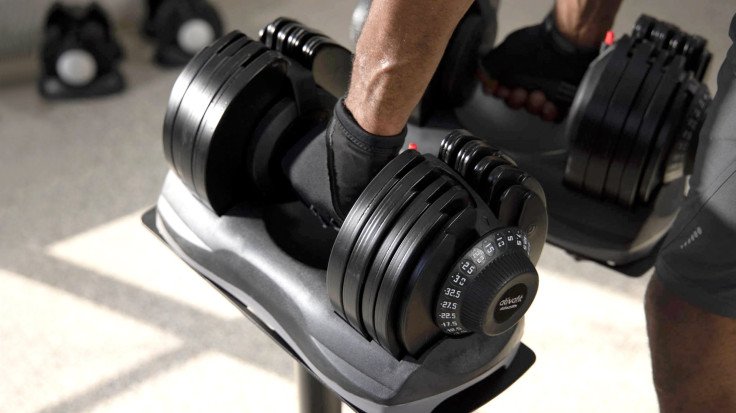 Black Friday is finally here! Whether you're looking for new threads to wear during the holiday season or are looking for products to help you on your fitness journey, we've got you covered. The Bitbag team has compiled 10 products you need to check out for your fashion and fitness needs while shopping this Black Friday.
Black Friday Fashion Deals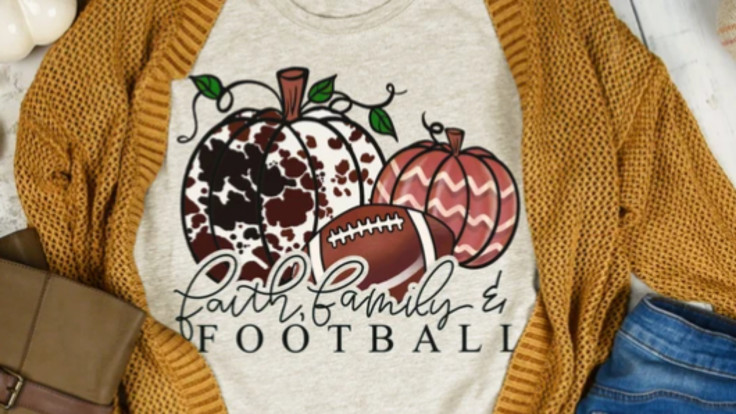 Love in Faith is a Christian family-owned business based out of sunny Southern California that specializes in comfortable and affordable attire and accessories. Launching in 2018, their mission is to share God's love through Faith with Fashion. Take your pick from holiday-themed shirts and other statement shirts, faith hats, dresses, sweaters, leggings, and even mugs and tumblers.
Get 35% off sitewide with the code FAITH35.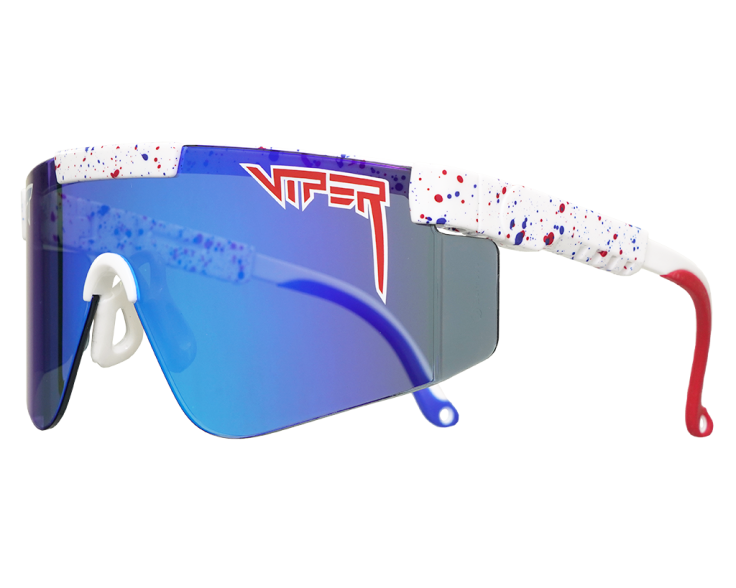 The best-selling Merika 2000s are sure to thrill any host this holiday season. With polarized lenses, adjustable arms, and nose pieces; Pit Viper sunglasses are fun, retro, performance-driven shades for decking the halls, opening presents, or walking the dog after Christmas dinner.
These Pit Vipers have Full Turbo Vision(TM) - a special combination of filters that enhance natural colors and give you greater definition, contrast, and clarity. They also offer 100% UV protection. Pit Viper has a wide range of sunglasses to suit anyone's style, as well.
Get 25% off everything on the site with the code 25OFF.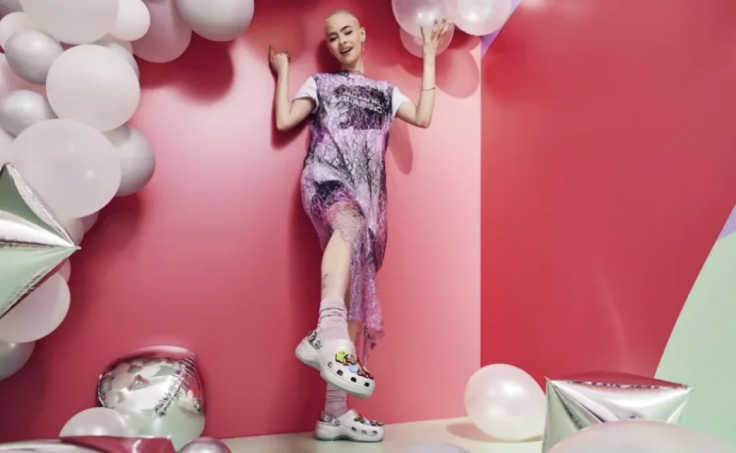 Crocs are all the rage right now and they're making Black Friday much brighter by offering amazing savings of up to 50% off on different styles, colors, and sizes. Whether you want to buy yourself a new pair of Crocs or are looking for the perfect pair to give someone you love this Christmas, now is the best time to shop to get the best deals on your top picks.
Enjoy up to 50% off during their Black Friday sale.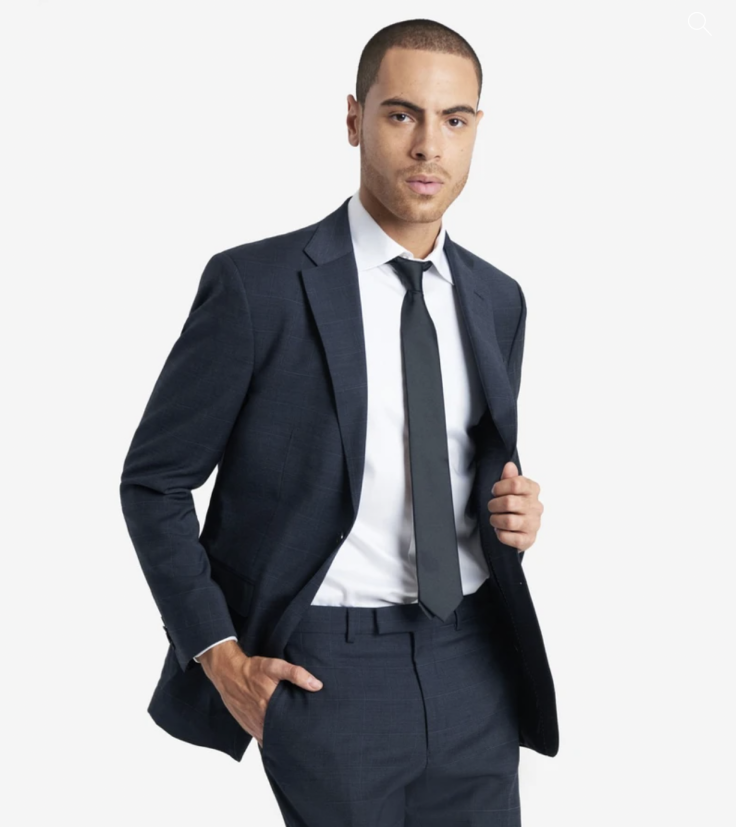 It's no secret that suits can get quite expensive. So if you've been thinking about buying a new suit jacket or maybe even gifting the special man in your life with one for Christmas, now is the best time to buy one while it's on sale. Giving people gifts from this well-known house of fashion is also a great way to impress them this holiday season. Fortunately, they've got some great sale items for both men and women right now.
Enjoy 50% off sitewide during their Black Friday sale with the promo code LEVEL50.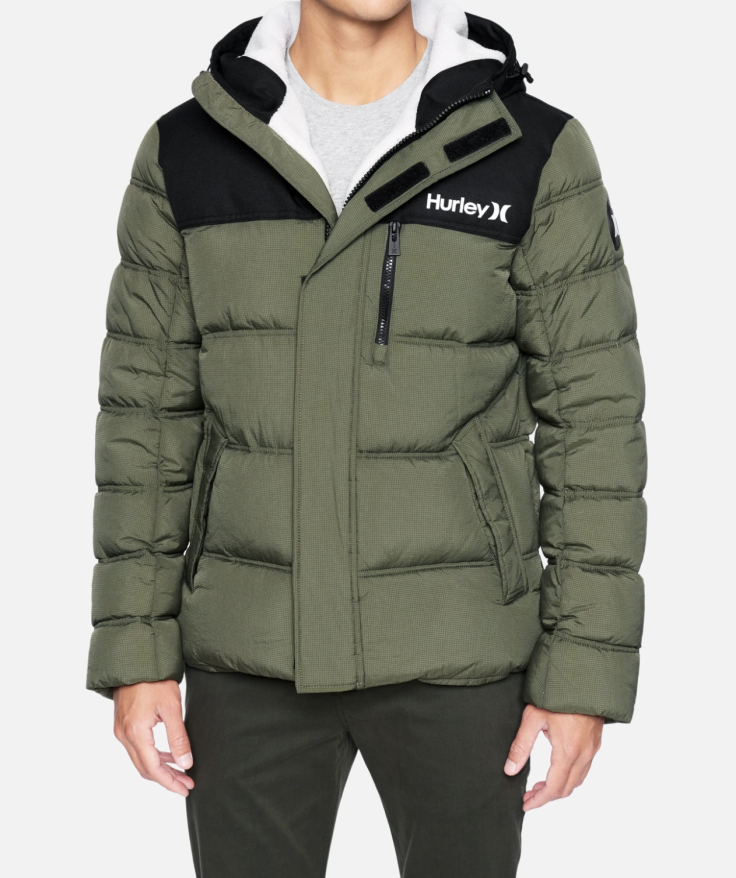 Now that the days and nights are colder again, jackets are a must - and Hurley makes them stylish and warm for both men and women. It's really no wonder why so many of the world's best musicians, surfers, skateboarders, and more have fallen in love with their apparel.
Enjoy 30% off sitewide with the code THANKS30.
Black Friday Fitness Deals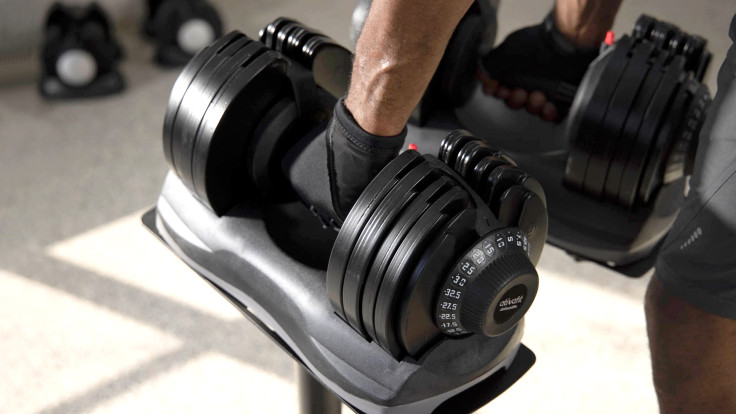 A lot of people who exercise at home have different sets of dumbbells for different types of workouts. Not only does this take up a lot of space, but it could also cost you an arm and a leg to buy so many. If you tend to switch from light to medium to heavy dumbbells during your home gym sessions, now is the best time to invest in a pair of adjustable dumbbells.
Ativafit is offering an easy-to-use adjustable dumbbell set with a weight range of up to 71.5lbs during their Black Friday sale so you can get it for cheaper. Just press and hold the button, and then rotate the dial to get the weight that you need per set. Each dumbbell even has a rubber-covered handle to ensure that it won't slip out of your hands, no matter how sweaty you get.
Buy a pair of Ativafit 71.5lbs. Adjustable Dumbbells at the lowest price of this year at $439.99. Meanwhile, use the discount code ativafit to save $20 during their 75% off Black Friday Sale with a minimum purchase of $350.
Ativafit is also offering a bundle of 2 Ativafit 71.5 lbs Adjustable Dumbbells, a Dumbbell Stand, a Workout Bench, and a Yoga Mat at an amazing price of $644.88.
Additionally, Ativafit provides up to 20% off on almost all of their products for Black Friday Deals on the Ativafit store on Amazon. Meanwhile, you can find more surprising prices on their Lightning Deals.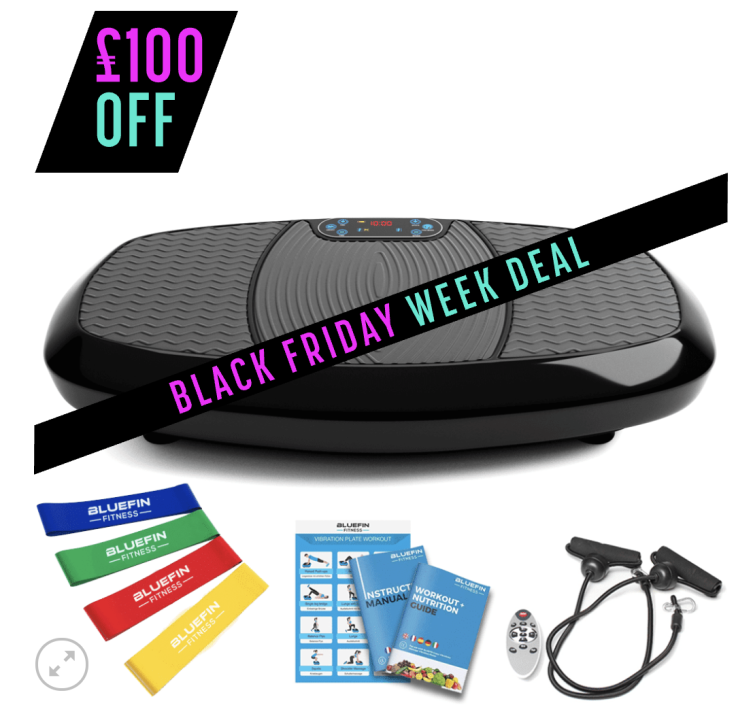 Interested in adding more devices to your home gym? Bluefin Fitness has some great deals available this Black Friday, including rowers, treadmills, fitness bikes, ellipticals, and even foot massagers to use after a tiring day.
One of their best deals and most interesting products at the moment, however, is the Bluefin Fitness Vibration Plate 3D which aims to improve your core strength, burn your fat, and help you lose weight with intense 3D vibrations. Their Black Friday deal even comes in a full fitness package that includes booming Bluetooth speakers, resistance cables for other workouts, a sweat-resistant remote control, and diet and nutrition guides made by vibration fitness experts.
Check out their complete Black Friday deals now.
SinFit Snacks
Into fitness but find yourself getting the urge to snack every now and then? There's no need to say goodbye to your gains or your favorite food because with Sinfit, you can enjoy both. Sinfit offers bread spreads, cookies, seasonings, pancake mix, and snack bars packed with protein so you can snack whenever you feel like it... without the guilt. They even have shakers and shaker bottles available for your protein shake needs.
Get 20% off sitewide - no promo code needed.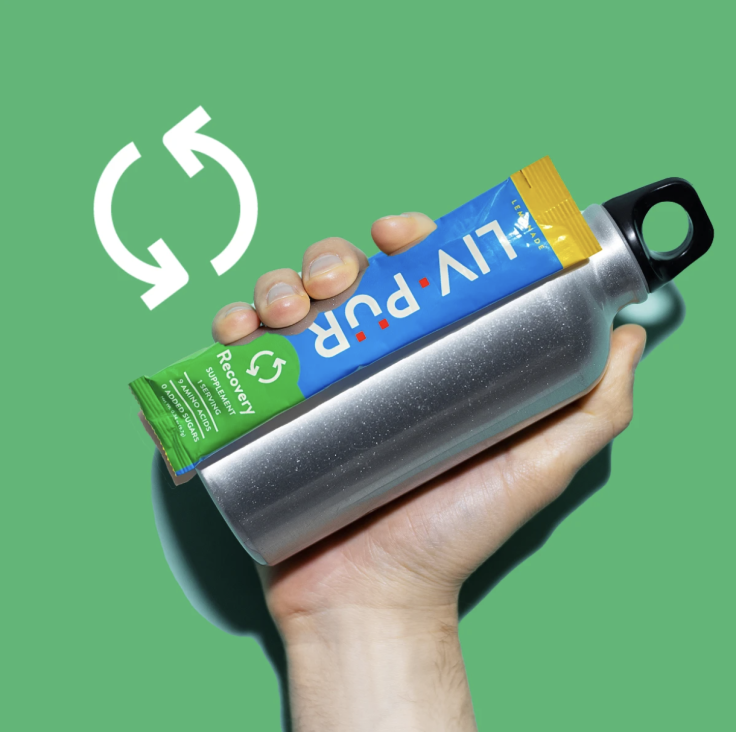 To supplement your workout routines, check out LivPur. LivPur offers convenient, single-serve, superfood nutrition that you simply have to add to a glass of water - or any kind of liquid of your choice, really. Each hydration stick is made with premium non-GMO ingredients and is packed with amino acids to help you energize, hydrate, and recover faster. You can even take one whenever you need an energy boost during the day. LivPur also offers whey protein in a cookies and cream flavor to supplement your daily workouts in the most delicious way.
Enjoy 25% off sitewide plus free shipping over $50.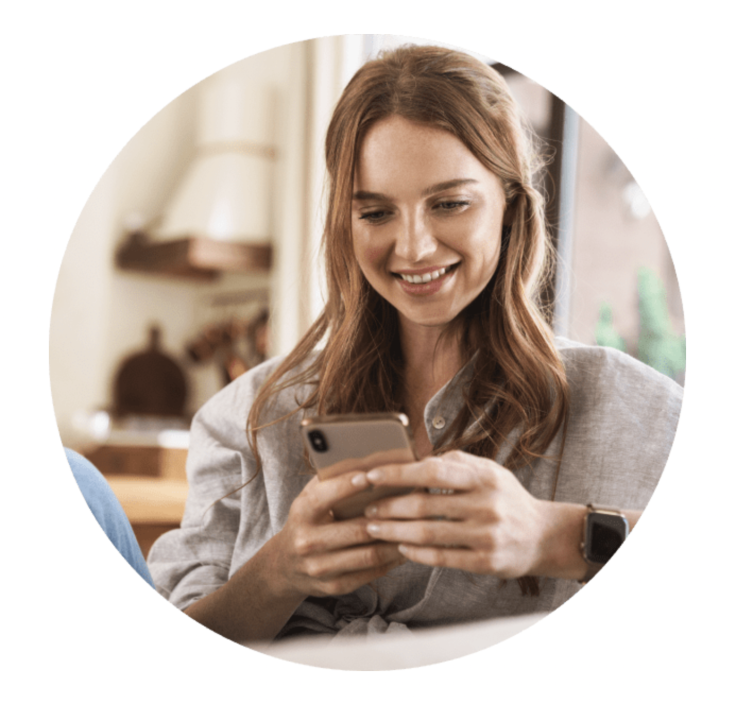 Intermittent fasting is a safe yet effective way to lose belly fat and weight. However, if you're still having trouble reaching your goal weight while fasting, you might need some extra help. This is where the DoFasting app comes in. The app is filled with more than 5,000 recipes to help you eat healthier and offers different fasting modes depending on your preferred fasting window. It also offers various workout routines and supplementary educational articles to aid you on your journey to a slimmer you.
Get up to 75% off on a subscription plan if you sign up now.