Buying A Gym Membership? Here Are 5 Ground Rules For Choosing The Best Gym
KEY POINTS
Gyms are no longer just places where one can exercise
They have become a place where people can do other things
With this, choosing the right gym has become a trickier task
Gyms have undergone a lot of transformation in recent years, evolving from more workout places to shared spaces where people can relax, bond with their buddies and even snap eye-catching photos and record engaging reels. No wonder, many gyms now have designated posing rooms on top of restaurants and cafes. But of course, this also means many facilities have increased their membership rates.
In New York, which is the priciest city to get a gym membership in, the average monthly price for one adult gym membership is currently $106.06. This is $61.68 more times the national average, according to Time Out. Other locations in the U.S. have followed suit, including San Francisco ($101.27) and Santa Barbara ($91.75) in California, Washington D.C. ($84.51) and Anchorage in Alaska ($78.75).
With these figures, one has to be more careful when purchasing a gym membership. After all, finding an ideal gym goes beyond equipment, membership benefits and influencer recommendations. In fact, one should also ensure that what they are paying for is exactly what they need and want. That way, they can make the most of every penny they are going to spend. One should also keep in mind that their choice of gym can have a huge impact on their behavior and, in turn, their fitness goals.
Now here are some ground rules you can follow before signing up for a gym membership.
Define Your Fitness Goal
When thinking of joining a gym, you must have a clear goal in mind, such as how you want to envision yourself in the next three to six months. Once you have a vision, the next thing to do is ask yourself how you want to achieve it and what activities are interesting and realistic for you.
If your priority is to build muscle and do bodybuilding, a gym equipped with basic weights and dumbells would be great. But if you are more concerned about improving power and stamina, a gym with CrossFit equipment may be the right place for you. If your goal is to gain flexibility, on the other hand, you should opt for a gym with a pilates section. Essentially, an individual's choice of gym should correlate with their dream physique.
Consider the Distance
Having a gym close to your home or workplace makes it easier for you to squeeze daily workouts into your schedule, regardless of how how busy you are. It's even better if your gym of choice is within walking distance because that means you can simply walk to and from there, which can help with both warm-up and cool-down.
Ask About Trainers
The core of the gym is trainers. A certified trainer not only assists their clients with workout plans but also with the fundamentals of gymming.
Training under certified trainers helps individuals learn basic exercises while also lowering the chance of injury one may get from working out alone. Furthermore, having a trainer makes it easier for gymgoers to get access to the right tools and support they may require to achieve their fitness goals.
This is why, before getting a membership, you should find out first if the gym you are considering has certified trainers with ample experience and knowledge in various areas of exercise.
Check out the Sauna
On days when one does not feel like working out, a sauna bath can be a good alternative. According to Medical News Today, the temperature inside a sauna can reach around 158 to 212 degrees Fahrenheit. It causes a burst of sweat and a rapid pulse rate within minutes.
Taking a sauna bath has been associated with a number of health benefits, including better blood circulation, detoxification, skin rejuvenation, better stress management, improved sleep, pain relief, relaxation and improved metabolism
If having sauna baths seems appealing to you, then you should check out a gym's sauna area before becoming a member of it. Find out if the area is given enough attention by the gym management and is kept clean after each session.
Find out If It Gets too Crowded
COVID-19 has changed a lot of things in the world, including how people work out in gyms. It is for this reason that you should find out first if the gym you are considering can be crowded during your prime time and whether social distancing is practiced there. One way to get answers to these questions is by having a one- or two-day trial in it.
Apart from an increased risk of getting COVID-19, training in an overcrowded environment can be very taxing on an individual, especially if they have to wait to use machines. It can also extend one's workout duration. Moreover, too much time spent between exercises can reduce their effect. And if this scenario persists, the person may even undergo a reverse transformation.
Pro Tip
Ideally, the gym membership should fit into your budget. It should also allow you to freeze your membership if the need for it arises.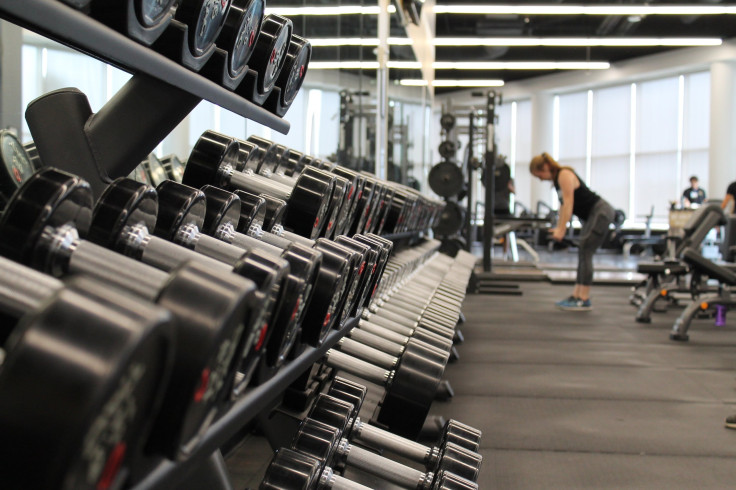 © Copyright IBTimes 2023. All rights reserved.