10 Best Korean Movies, Dramas And TV Shows To Watch And Where To Stream Them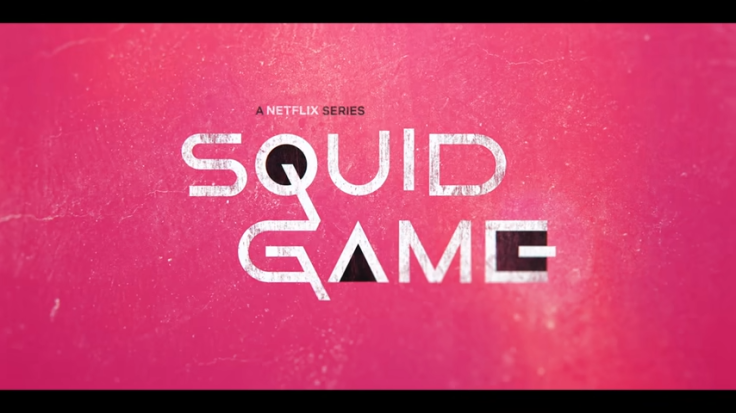 KEY POINTS
"Decision to Leave" received awards and nominations from different bodies, including Cannes
"Physical: 100" is among 2023's new reality show competitions available on Netflix
"Squid Game" director Hwang Dong-hyuk previously confirmed a second season of the series
Korean shows and films currently dominate the world's television and movie industry, especially during the middle of the coronavirus pandemic, with movie sales revenue amounting to over $1.3 billion (approximately 1.7 trillion South Korean won) and a total of 817 movies released. Side-by-side recognitions were given by renowned award critics, opening bigger doors of opportunities for international films and shows.
Remember how "Parasite" and "Squid Game," just to name a few, created a massive impact on viewers all over the globe, with tons of "Squid Game" parodies and "Parasite" reviews sprouting online? Well, here are other top-notch Korean films, shows, and television dramas to add to your must-watch list.
The featured list below is from JustWatch's global streaming charts.
10.
"Physical: 100"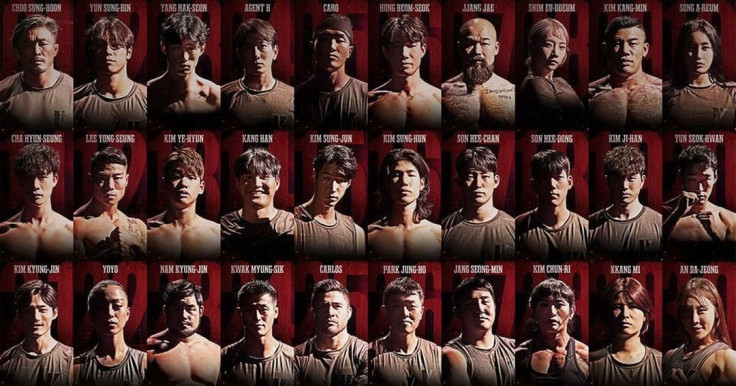 The only reality show competition to make it to this list, "Physical: 100" focuses on filming 100 contestants competing in a series of physical challenges for pride, honor, and money reward – 300 million won or almost US$225,000.
Participants are composed of South Korean athletes from diverse sports. There are also fitness coaches and influencers lining up for the most impressive body title.
"Physical: 100" is still available for streaming on Netflix.
Rotten Tomatoes review: "Physical: 100" accumulated a 90% positive score from professional critics.
9.
"Decision to Leave"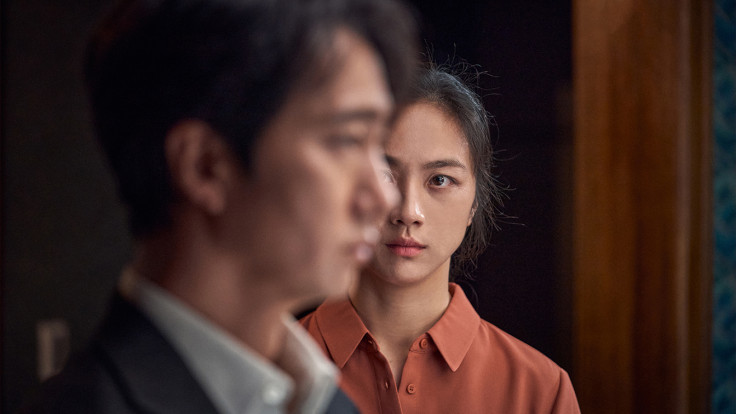 "Decision to Leave," which won various international awards, is a story about a detective investigating an unnatural death case. He meets the victim's wife, who appears mysterious and suspicious. Then he begins to allot more interest in her, but this only leads the supposed exploration of a thrilling unsolved death case to a tragic romance.
This critically acclaimed film set foot on the British Academy of Film and Television Awards, Golden Globes, Palm Spring International Festival, London Critics Circle Film Awards, and Cannes Film Festival – and won several categories. You can buy or rent it on iTunes and Amazon Instant Video.
Rotten Tomatoes review: "Decision to Leave" gathered a 94% positive score from professional critics.
8.
"The Glory"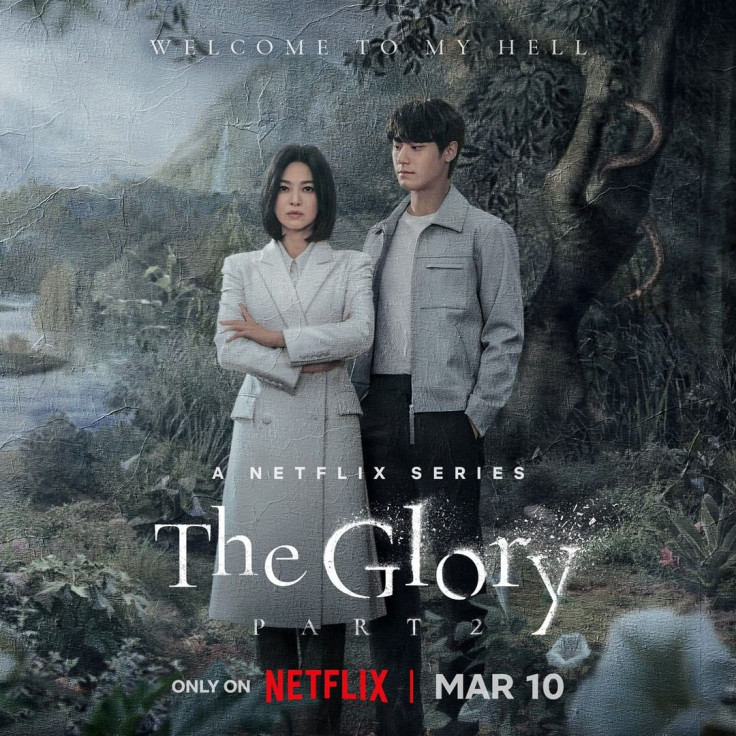 "The Glory," which recently took three of the top awards during the 59th Baeksang Awards, centers on the story of a student who has been a victim of high school violence. Due to the strong impact of bullying on her life, she was forced to drop out of school.
Later on, she plans revenge full of cruelty and suffering to get back at her bullies and the people who witnessed her abuse yet decided to keep quiet. "The Glory" is available for streaming on Netflix.
Rotten Tomatoes review: "The Glory" has an average of 83% positive score from professional critics.
7.
"Flower of Evil"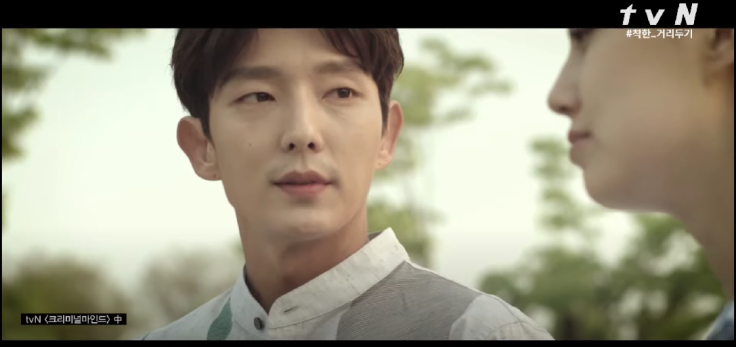 It is about the life of a female detective and her husband, who hides behind someone else's identity to put out of sight his cruel past. He tries to deceive his wife, who later finds out everything and decides to track down his background.
"Flower of Evil," a 16-episode Netflix drama, stars Lee Joon-Gi and Moon Chae-Won. Their small-screen chemistry, which began in their 2017 drama "Criminal Minds," is something the fans truly missed.
IMDb review: "Flower of Evil" got 8.6 out of 10 stars.
6.
"It's Okay to Not Be Okay"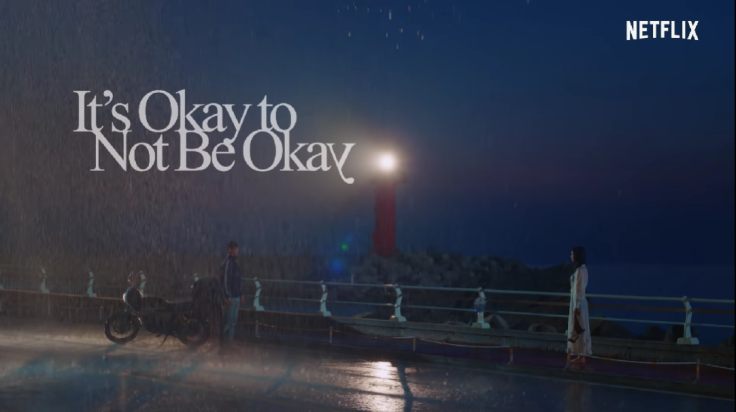 The 2020 drama of Kim Soo-Hyun and Seo Ye-Ji, who play Moon Gang Tae and Go Moon Young, respectively, revolves around the romance of a psychiatric ward employee and a popular children's book writer.
Both of them don't have time and knowledge about love – no background and time for commitments. However, the exciting part starts when the two meet, healing each other's emotional pains and soon finding love together. The comfort and journey they undergo to discover their true purpose in life is a truly touching experience. Watch "It's Okay to Not Be Okay" on Netflix.
IMDb review: "It's Okay to Not Be Okay" has been rated 8.6 out of 10 stars.
5.
"Crash Landing On You"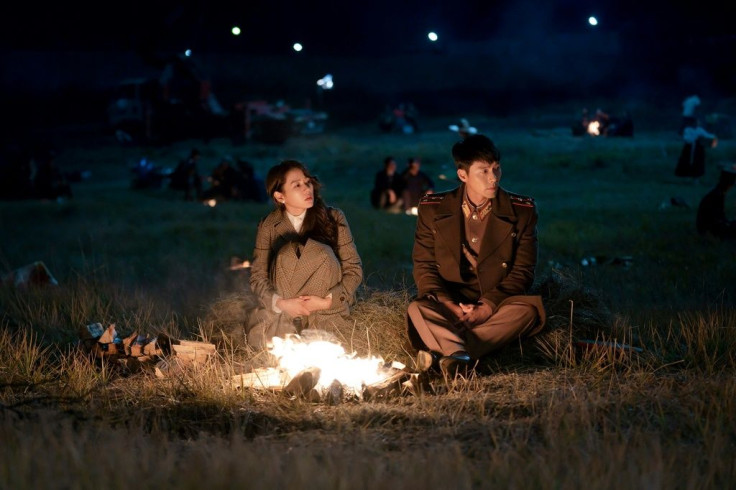 "Crash Landing On You," a romantic drama that won various South Korean drama awards is still among the top listed shows of all time. It stars A-listed actors Son Ye-jin and Hyun Bin, who are now happily married and enjoying life as a couple with their first child.
The story begins in North Korea, where the love of two Koreans from different parts of the country sparks. When a South Korean company heiress accidentally crash lands while paragliding, she meets a North Korean officer who tries to hide and protect her. The division between the North and South incorporated into a 16-episode romance drama is somewhat fresh and new to Korean drama fans, making the series more addictive. "Crash Landing On You," available to stream on Netflix, won the Grand Prize at the 2021 Korea Communications Commission Broadcasting Awards.
Rotten Tomatoes review: "Crash Landing On You" gathered a total of 98% positive audience score.
4.
"Hospital Playlist"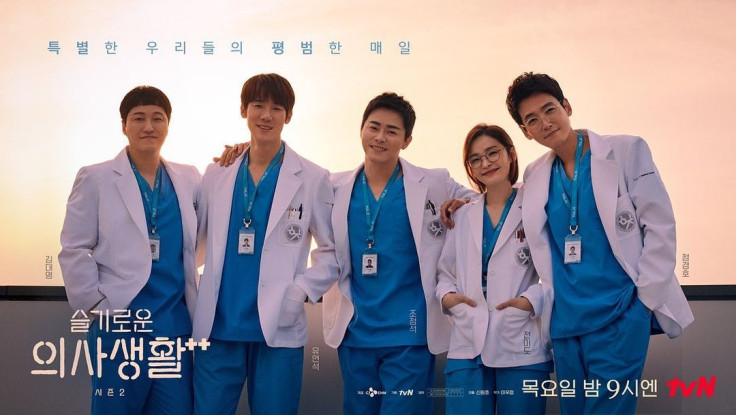 The ultimate question is, "When will season three come out?" The various on- and off-the-film reunions of the 99'ers sparked rumors regarding the release of a new season. But there is still no confirmation from director Shin Won-ho, the creator of "Prison Playbook" and "Reply 1988." Fans are eager to see the cute and warm friendship of the five Yulje Medical Center doctors – Ik-Joon, Jeong-won, Jun-Wan, Seok-Hyeong, and Song-Hwa.
The two-series story follows the lives of five individuals who met upon entering medical school in 1999 up until their adulthood. This medical-musical drama runs deep with emotions, so prepare to shed tears, but tons of funny scenes will make up for that. Unlike other dramas, the storyline doesn't focus on villains or drastic life scenarios. Its calming slice-of-life stories are perfect for those wanting a simple yet full-of-substance Korean drama to enjoy. "Hospital Playlist" is still available for streaming on Netflix.
Rotten Tomatoes review: "Hospital Playlist" accumulated a 100% positive rating from the average audience score.
3.
"Alchemy of Souls"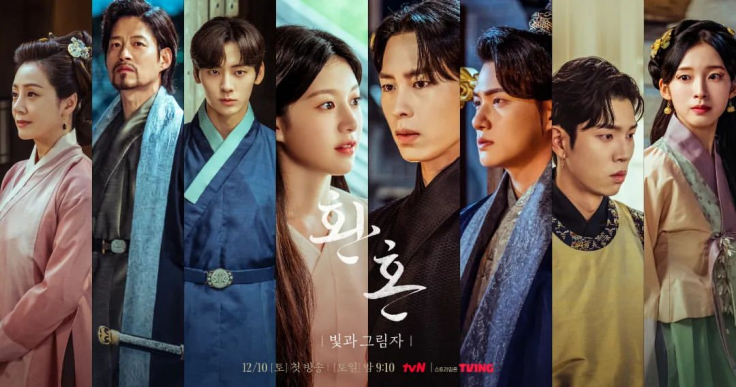 "Alchemy of Souls" is a two-part Korean drama with a total of 30 episodes directed by Park Joon-Hwa. In less than five months, part two of the series came out. This magical romance series takes place in a fictional setting called Daeho.
Love grows between young mages despite their twisted fates due to a forbidden magic spell, which lets different souls return to the world of the living by entering another person's body.
So, if you are into Korean dramas like "Hotel del Luna," "Goblin," or "Moon Lovers: Scarlet Heart Ryeo," then maybe you could take a look at this one – stream it on Netflix.
Rotten Tomatoes review: It has a total of 97% positive rating from the audience.
2.
"Squid Game"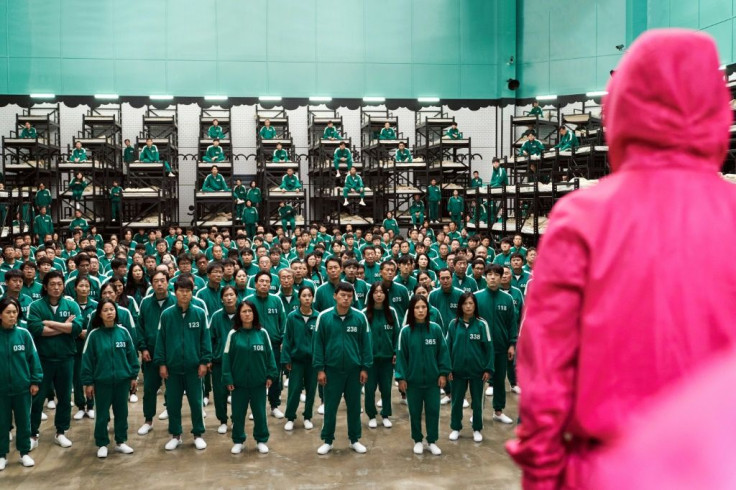 "Squid Game," a 2021 nine-episode series, rotates around the stories of individuals invited to play in a survival game with a prize amounting to $4.56 million. It might seem like a normal set of matches at first, but the games become deadly quickly. Every life lost gets exchanged for money, so grab onto your seats because "Squid Game" is nothing ordinary. The participants' desire and desperation to survive life's misfortunes make the story more touching.
Directed by Hwang Dong Hyuk, the show brought home two Emmy Awards in 2022. Hwang previously revealed that he was in discussion with Netflix regarding a second and third season during an interview with the Korea Times. While waiting for the new seasons, you can now start streaming "Squid Game" on Netflix.
Rotten Tomatoes review: It gathered a 95% positive score from professional critics.
1.
"Parasite"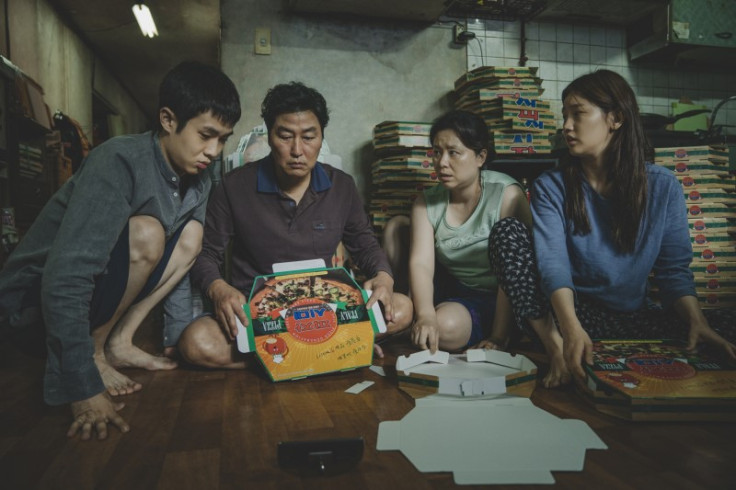 The multi-award-winning South Korean film stresses the social inequalities and class discrimination between the Kim family, who are living in a basement apartment and barely making ends meet, and the Parks, a filthy rich family comfortably residing in a modernized house, is among those films that pave the way for other international, especially Asian, movies to make it big in the international market. "Parasite," created by Bong Joon-Ho, made history by winning various awards, including four Oscars – Best Picture, Best Director, Best International Feature Film and Best Original Screenplay. The funny yet dramatically thrilling process of how the Kims cunningly enter the Parks' lives as their workers become the root of all complications.
"Parasite" offers a more interesting and artistic approach to the indifferences each societal status has, with plot twists here and there, viewers will surely find themselves having all eyes on the screen. You can watch or rent "Parasite" through digital platforms, such as Amazon, Apple TV, and Google Play.
Rotten Tomatoes review: "Parasite" got a total of 99% from professional critics.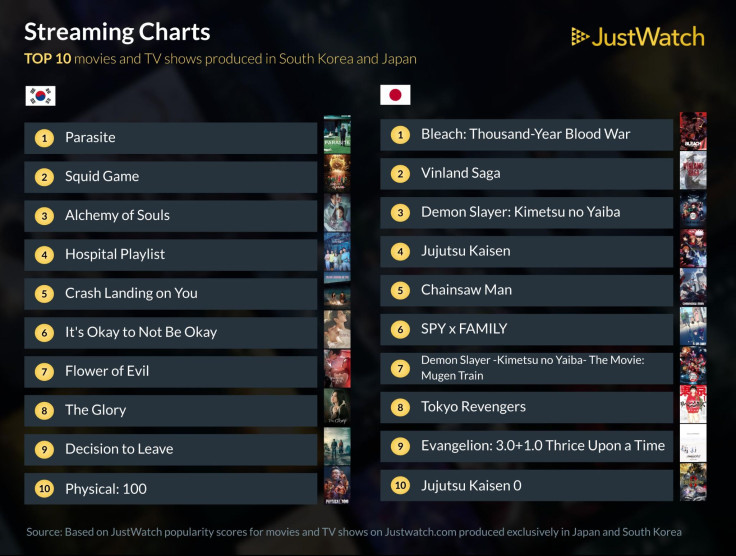 FOR FREE to continue reading
✔️ Unlock the full content of International Business Times UK for free
offer available for a limited time only
✔️ Easily manage your Newsletters subscriptions and save your favourite articles
✔️ No payment method required
Already have an account?
Log in
© Copyright IBTimes 2023. All rights reserved.