Netflix Originals Releasing In November: Here's The Full List
Wondering about the Netflix originals that would be released in November? If so, you've come to the right place. Here's a list of all Netflix originals releasing this month.
First Week
Annemarie van de Mond's helmed movie, "The Takeover," was dropped on Nov. 1, while "Gabby's Dollhouse" season 6 also returned on the same day. Documentary "Killer Sally" and sports drama series, "The Final Score," also started to stream from Nov. 2 onwards.
"Ẹlẹṣin Ọba: The King's Horseman," "Lookism" and "The Fabulous" will start streaming on the platform this Friday onwards. Here's another documentary on the list, "Orgasm Inc: The Story of OneTaste," which revolves around a sexual wellness company that gets famous, and later employees make shocking allegations about the organization.
Second Week
If you love watching South Korean dramas, then you should check out "Behind Every Star," releasing on Nov. 8. "The Claus Family 2," "Triviaverse," and "Neal Brennan: Blocks" will also drop on the same day.
Love watching sports documentaries? If so, you should watch "FIFA Uncovered" on Nov. 9 and if you like animated movies based on soccer, then check out "The Soccer Football Movie" on the same day. "Falling for Christmas," "Lost Bullet 2," "State of Alabama vs. Brittany Smith" and "Love Never Lies: Destination Sardinia" will drop on Nov. 10.
Netflix will release three documentaries on Nov. 11 - "Ancient Apocalypse," "Capturing the Killer Nurse" and "Is That Black Enough for You?!?"
Third Week
In the wake of the Children's Day celebration on Nov. 14, Netflix will release "Teletubbies" new series. In case, you fancy watching a documentary, then "Stutz" helmed by actor Jonah Hill will disclose his own real-life experiences, featuring therapy sessions.
Here's another animated movie on the list, "Jurassic World Camp Cretaceous: Hidden Adventure," which will be available to stream from Nov. 15 onwards. "Johanna Nordström: Call the Police," "Run for the Money" and "Deon Cole: Charleen's Boy" will also release on the same day.
Original Movies, including "The Lost Lotteries," "Off Track," and "The Wonder" is coming out on Nov. 16. "In Her Hands," a documentary based on the Taliban takeover in Afghanistan, will also release on the same day.
Fourth Week
Trevor Noah's stand-up comedy, "I Wish You Would," will be available on the platform from Nov. 22, while original movies and series like "Blood, Sex & Royalty," "Christmas on Mistletoe Farm," "Lesson Plan," "The Swimmers," "The Unbroken Voice" and "Wednesday" will drop on Nov. 23.
Fifth Week
Here's a family-friendly animated Christmas movie, "The Action Pack Saves Christmas" releasing on Nov. 28, while "The Creature Cases" season 2, "Crime Scene: The Texas Killing Fields" and "Romesh Ranganathan: The Cynic" will drop on Nov. 29.
Movies like "A Man of Action," "My Name Is Vendetta" and "The Lost Patient" will be out on Nov. 30, while on the same day, the new series, "Snack VS. Chef," is also slated to release. If you are fond of documentaries, then you may check out "Take Your Pills: Xanax," also releasing on Nov. 30.
While Netflix is dropped many originals this month, there are series and movies leaving the platform. For instance, "From Dusk Till Dawn," "If Anything Happens I Love You," "Scary Movie 5," "Suffragette," "The Green Inferno" and Donald Glover: Weirdo" will be leaving the streaming platform.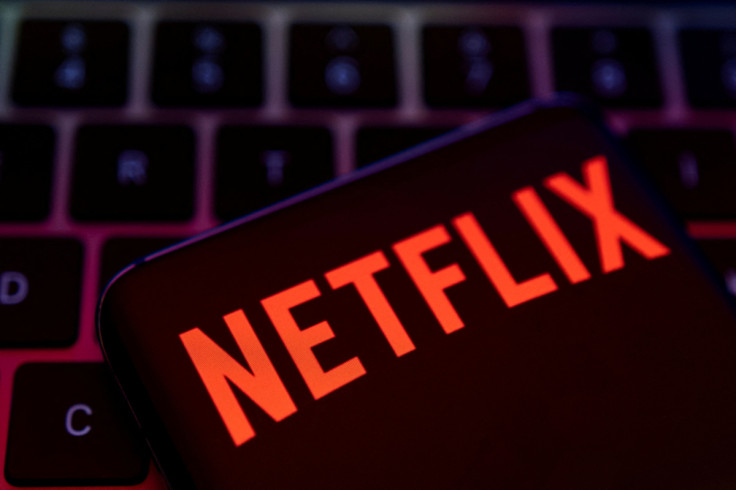 © Copyright IBTimes 2023. All rights reserved.
FOLLOW MORE IBT NEWS ON THE BELOW CHANNELS