10 Fully Vaccinated Cruise Ship Passengers Test Positive For COVID-19 Despite Vaccine Mandate
KEY POINTS
Ten passengers of the Queen Mary 2 cruise ship tested positive for COVID-19
All ten disembarked in New York and were quarantined in local hotels
They can rejoin the cruise on Jan. 3 after isolation and upon receipt of a negative COVID-19 test
Ten passengers of a Cunard Line cruise ship that arrived at a harbor in Brooklyn, New York earlier this week will have to spend Christmas and New Year's Day isolated and quarantined after they tested positive for COVID-19.
The ten cases were detected following "routine testing" at the Queen Mary 2 cruise ship, which docked at the Big Apple Monday with 1,473 passengers on board, USA Today reported, citing a statement by Cunard Line director of public relations Jackie Chase.
It has been nearly two years since the ship last docked in New York City.
All ten passengers who tested positive disembarked in the city in line with Cunard Line's protocols.
The other passengers — most of whom were from the United States and the United Kingdom — will stay onboard the ship and will be tested again "in the coming days," according to Chase.
The passengers who disembarked will be supported by Cunard Line's "CARE" team during their isolation in New York hotels. They can rejoin the Queen Mary 2 on Jan. 3 and return to England after isolation and upon receipt of a negative COVID-19 test.
No further details regarding the positive cases were disclosed.
All passengers for the Queen Mary 2, which is touted by Cunard Line as being the "greatest ocean liner in the world," had to be fully vaccinated and tested for COVID-19 before they boarded in Southampton in the U.K., a report by NBC 4 New York said.
It was unclear if the protocol applied to the ship's crew members as well.
The ship began its journey on Dec. 13 and was scheduled to set sail to the Caribbean by Wednesday. It would then return to New York City on Jan. 3 before going back to the U.K.
A similar incident happened to a Royal Caribbean cruise ship that returned to port in Florida on Saturday when 48 of its passengers and crew members tested positive for COVID-19.
The four dozen cases aboard the Symphony of the Seas immediately went into quarantine after they tested positive. Among the 48, 98% were fully vaccinated. All the cases were asymptomatic or had "mild symptoms," according to Royal Caribbean.
Six people who tested positive disembarked the ship mid-voyage and were transported home, while the other guests received assistance upon the ship's arrival at Port Miami on Saturday.
The Symphony of the Seas, the world's biggest cruise ship, set sail on Dec. 11 and embarked on its seven-night Caribbean trip with 6,091 passengers — 95% of whom were fully vaccinated.
Travelers over the age of 12 were required to be fully vaccinated against COVID-19 and had to test negative before boarding the ship. Children who were not vaccinated had to provide a negative PCR before to sailing and also test negative at the terminal before boarding.
The United States has reported a total of 51,272,861 COVID-19 cases and 810,045 deaths, according to data provided by Johns Hopkins University.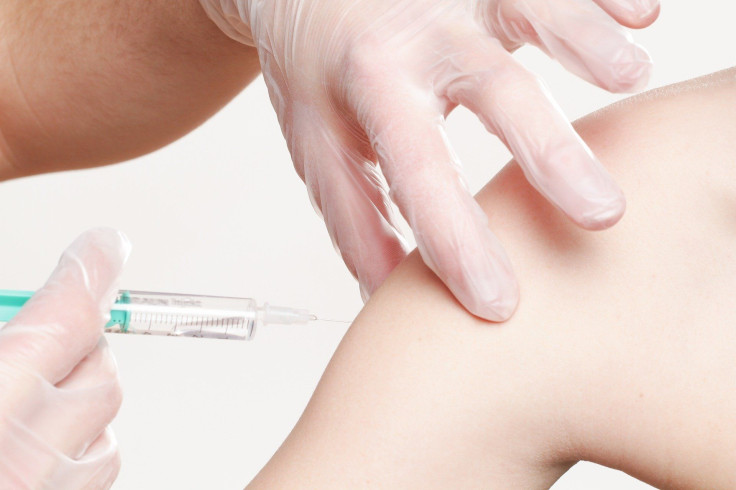 © Copyright IBTimes 2023. All rights reserved.