10 Sentenced To Death By Nigerian Shariah Court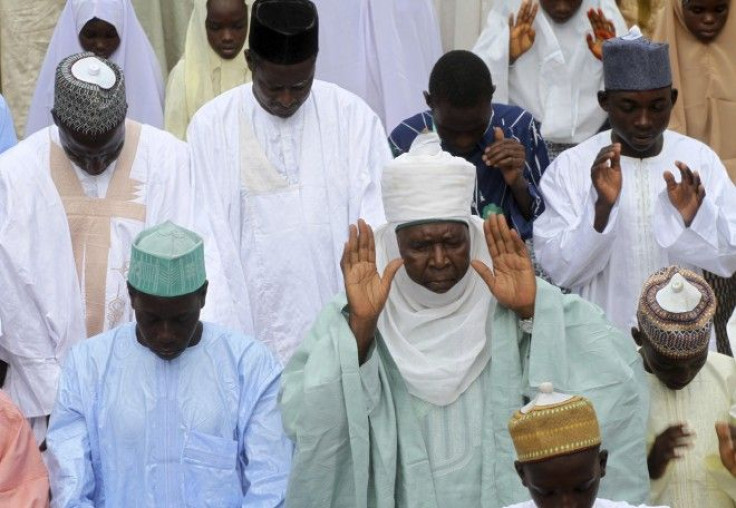 An Islamic law court in the Nigerian city of Kano sentenced 10 people to death for blasphemy Thursday. The execution date has not been set, Kano High Court representative Baba Jibo Ibrahim told Bloomberg Business Friday.
All Muslims and members of the Tijjaniya sect, those sentenced to death pled guilty to insulting the Prophet Muhammad by suggesting that the Senegalese founder of the sect, Sheikh Ibrahim Niasse, was "bigger" than Muhammad at a religious gathering, BBC News reported.
The venue for the religious gathering was burned down by an angry mob and the accused were quickly arrested to avoid greater violence, BBC News said.
"There has been consensus among Muslim scholars that insulting the prophet carries a death sentence," the head of Kano's religious police, Aminu Ibrahim Daurawa, told BBC News. "We quickly put them on trial to avoid bloodshed because people were very angry and trying to take law into their hands."
Located in the predominately Muslim north of Nigeria, Kano state adopted Islamic law, or Shariah, in 1999, around the same time as several other northern states. BBC News reported that this case represents the first time that death sentences have been handed down for blasphemy in northern Nigeria.
The sentencing in the case was done in secret, after the court was attacked and partially burned down by angry protesters, Bloomberg Business reported. It is not yet known whether the death sentences will be appealed, BBC News said.
BBC Kano reporter Yusuf Yakasai said some people in the city celebrated when the death sentences were announced.
The Tijjaniya group is a sufi sect within Sunni Islam that began circa 1784 in Algeria, but is now more common in West Africa than in North Africa. Niasse revived the sect in the 20th century.
© Copyright IBTimes 2023. All rights reserved.
FOLLOW MORE IBT NEWS ON THE BELOW CHANNELS