15 Youngest Billionaires In The World And How They Became Super Rich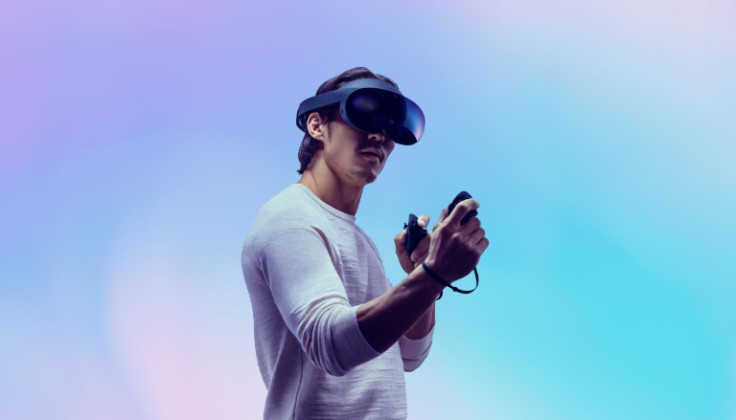 KEY POINTS
The youngest billionaire in the world is just 18
Clemente Del Vecchio has a net worth of $4.1 billion
He inherited 12.5% of his late father's stake in EssilorLuxottica
For billions of people, dreaming of becoming a billionaire by 30 is just that – a dream. For these 15 individuals, it is a reality. Despite high inflation rates and talks of recession, smart investments – with some spanning generations – and smart business decisions contributed to the wealth of the youngest billionaires worldwide.
Get to know them here:
15.
Mark Mateschitz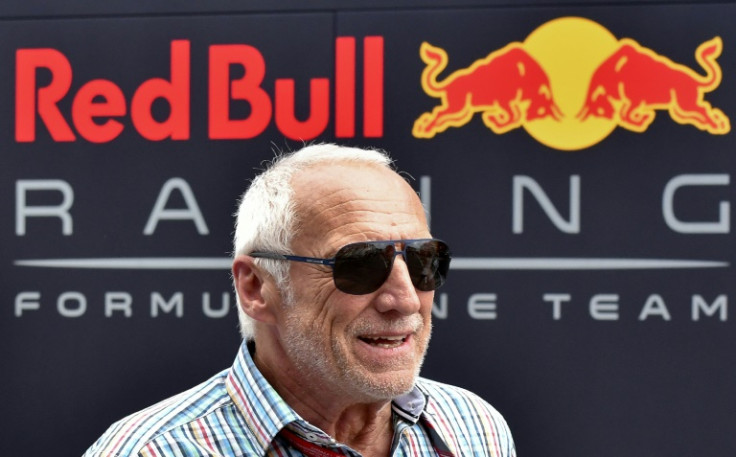 At the age of 30, Mateschitz already has a net worth of $34.7 billion, mostly coming from the wealth of Red Bull energy drinks. He is the 37th richest in the world, the richest young billionaire and the wealthiest person in Austria. Mateschitz's wealth comes from inheriting 49% of Red Bull after the death of his father, Dietrich Mateschitz, a co-founder of the energy drink company, in October last year.
14.
Ben Francis
The 30-year-old U.K. citizen has an estimated net worth of $1.2 billion, with his source of wealth being the fitness clothing brand Gymshark. He founded the company in 2012 – at the age of 19. From a company in his parents' garage to now one worth $500 million in sales, Gymshark has amassed a loyal customer base despite rising inflation and fears of a recession.
13.
Michal Strnad
With a net worth of $2 billion, Strnad joins the list of the 15 youngest billionaires in 2023 for his defense contracting business. He hails from the Czech Republic and runs the Czechoslovak Group, which supplies ammunition and artillery to the army of Ukraine.
12.
Palmer Luckey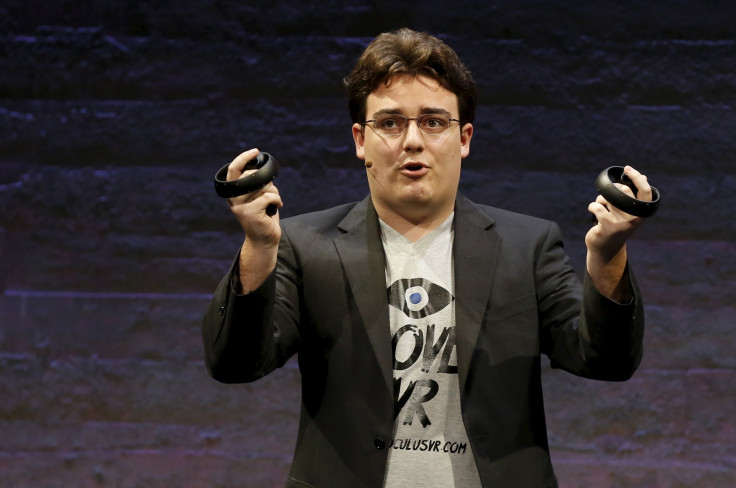 The United States also has its young billionaire to add to the list — 30-year-old Palmer Luckey, who has an estimated net worth of $1.7 billion from virtual reality and defense contracting companies. Luckey founded the VR headset maker Oculus, which was bought by Facebook in 2014 for $2 billion. He also has a defense tech startup named Anduril, which raised $1.5 billion in funding with an $8.5 billion valuation last December.
11.
Gustav Magnar Witzøe
Though he invests in real estate and tech startups, fish farming is the main source of wealth for the Norwegian Gustav Magnar Witzøe. At age 29, his net worth is currently at $2.7 billion, which stemmed from stakes in SalMar ASA, one of the largest producers of salmon in the world. The stakes were gifted to him in 2012 by his father, Gustav Witzøe, who founded the company in 1991. Since its founding, SalMar has been a leading company in the industrialization of fish farming in the country, spearheading product refinements to bring in more attractive margins.
10.
Ryan Breslow
With a net worth of $1.1 billion, Ryan Breslow is also one of the youngest billionaires in 2023 at the age of 28. The U.S. citizen dropped out of Stanford in 2014 to launch the payment startup Bolt, which is valued at $11 billion. He served as its CEO until January last year when he stepped down to serve as its executive chairman. Also, in January last year, he raised $355 million for Bolt, totaling $1.3 billion in funding. Its investors include BlackRock, SAP and General Atlantic. Breslow, who implemented a four-day workweek for his employees, also runs the wellness startup Love.com.
9.
Leonardo Maria Del Vecchio
Twenty-seven-year-old Leonardo Maria Del Vecchio has a net worth of $3.5 billion before he even reaches 30. The Italian citizen's wealth comes from inheriting a stake in the eyewear giant EssilorLuxottica, along with his siblings and stepmother. Luxottica owner Leonardo Del Vecchio died in June 2022. He was 87 years old.
8.
Katharina Andresen
Katharina Andresen is one of the world's youngest billionaires, with a net worth of $1.5 billion. She is 27. The Norwegian's wealth, along with her sister Alexandra's, comes from a 42% inheritance from the family-owned investment company Ferd, which runs hedge funds and invests actively in the Nordic stock exchange. Ferd is currently run by their father, Johan Andresen, who owns 70% of voting rights.
7.
Wang Zelong

At 26, Chinese citizen Wang Zelong, who hails from Jiaozuo, already has a net worth of $1.4 billion, largely coming from chemicals. Wang owns stakes in CNNC Hua Yuan Titanium Dioxide, a producer of titanium dioxide in the country. CNNC Hua Yuan Titanium Dioxide is listed on the Shenzhen Stock Exchange and Lomon Billions Group.
6.
Alexandra Andresen
Sisters Alexandra and Katharina Andresen are among the youngest billionaires in the world in 2023, each inheriting 42% of the family-owned investment company Ferd. At 26, the younger sister Alexandra has a net worth of $1.5 billion. Ferd also has private equity investments.
5.
Luca Del Vecchio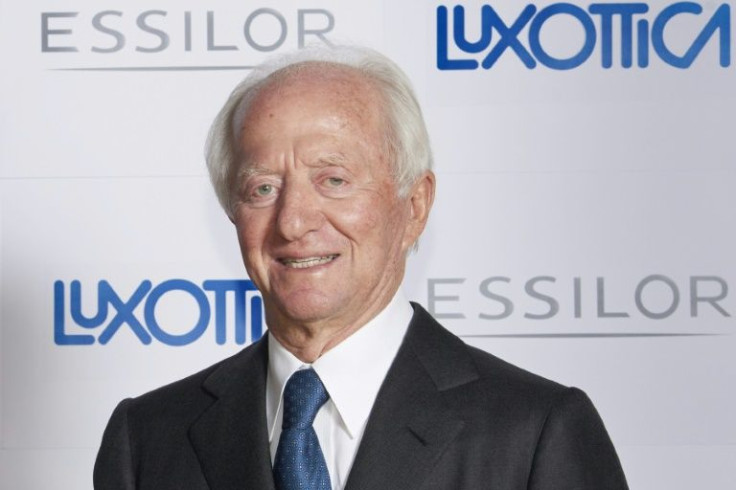 Luca Del Vecchio is one of the six Del Vecchio siblings who each inherited a 12.5% stake in the company, along with their stepmother, after their father's death. The 21-year-old currently has a net worth of $4.1 billion. Their father, Leonardo Del Vecchio, who died in 2022, was the late chairman of EssilorLuxottica. The late Del Vecchio's holding company, Delfin, also owns shares in Generali, Mediobanca, UniCredit and Covivio.
4.
Kim Jung-min

The rise of online gaming contributed to the wealth of young billionaire sisters Kim Jung-min and Kim Jung-youn. At 21, Jung-min's net worth is $1.6 billion. The South Korean siblings own about 31% each of NXC, an inheritance from their father, Kim Jung-ju, also known by the name Jay Kim. NXC is the holding company of game developer Nexon, which Jung-ju founded in 1994.
3.
Kevin David Lehmann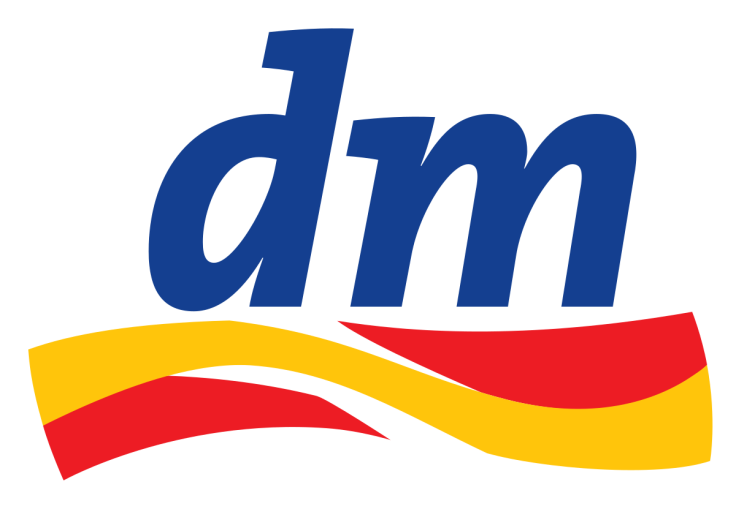 Kevin David Lehmann reached not just his twenties, but also his billionaire status thanks to investments in the drugstore chain Drogerie Markt, also known as dm, in Germany. He owns 50% of dm, which has an annual revenue of $14 billion. His net worth is currently at $2.4 billion, according to Forbes. The drugstore chain traces its roots back to 1971 when the first shop was opened by Goetz Werner. Guenther Lehmann, Kevin David Lehmann's father, invested in dm in 1974. He transferred 50% of his dm stake to Kevid David in 2017.
2.
Kim Jung-youn
Nineteen-year-old Kim Jung-youn is the second youngest billionaire in the world. She has a net worth of $1.7 billion through online gaming stakes. The South Korean heir, along with her sister Kim Jung-min, inherited stakes from the game maker Nexon's holding company, which was founded by their father, who died in February 2022. Nexon is behind games such as "KartRider," "MapleStory" and "Counter-Strike."
1.
Clemente Del Vecchio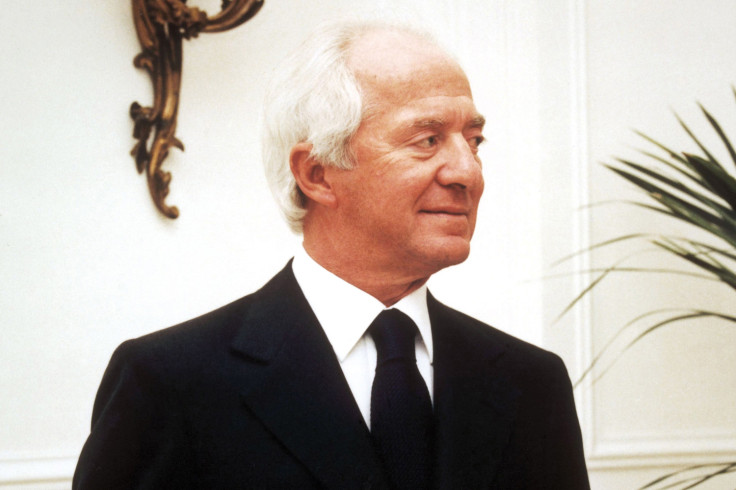 The youngest billionaire in the world is just 18. Clemente Del Vecchio has a net worth of $4.1 billion after inheriting 12.5% of his late father's stake following his passing last year. Clemente is one of Leonardo Del Vecchio's six children and one of two children with Sabrina Grossi, who served as the eyewear company EssilorLuxottica's former head of investor relations.
FOR FREE to continue reading
✔️ Unlock the full content of International Business Times UK for free
offer available for a limited time only
✔️ Easily manage your Newsletters subscriptions and save your favourite articles
✔️ No payment method required
Already have an account?
Log in
© Copyright IBTimes 2023. All rights reserved.