18-Year-Old Fully Vaccinated Model Suffers COVID-19 Complications, Dies Of Blood Clots
KEY POINTS
Valentina Boscardin had received two doses of the Pfizer vaccine
She suffered a thrombosis and pneumonia when she got infected with coronavirus
Her condition worsened on Jan. 6, following which she was hospitalized
An 18-year-old fully vaccinated Brazilian model has reportedly died after suffering from severe COVID-19 complications.
The teenager has been identified as Valentina Boscardin. The model's mother told local media this week her daughter was in good health after receiving two doses of the Pfizer vaccine. However, she contracted COVID-19 and was hospitalized in São Paulo, where she died Sunday.
Boscardin, who was part of the Ford Model Brasil São Paulo agency, had taken part in some international modeling tours.
"It is with great pain that I say goodbye to the love of my life. Goodbye, Valentina Boscardin Mendes. May God receive you with open arms. My daughter, I will love you forever. An angel rises to heaven," her mother, Marcia Boscardin, said, according to Euro Weekly News.
The teenager's friends told Infobae [Google Translate showed] she suffered a thrombosis and pneumonia when she got infected with coronavirus. They stated it worsened on Jan. 6 and was hospitalized before she lost the battle.
"The daughter of the beloved model and businesswoman Marcia Boscardin, died this weekend, at the age of 18, a victim of a thrombosis after catching coronavirus," journalist and family friend, Felipeh Campos, wrote on Instagram. "Valentina was on the rise and ready to embark on an international career, what a sadness. She was immunized with both doses of Pfizer. Just rest Valentina."
Thrombosis is the formation of a blood clot, known as a thrombus, within a blood vessel. It prevents blood from flowing normally through the circulatory system, according to Hopkins Medicine.
Brazil has been reporting more than 20,000 new COVID-19 cases over this week. According to ministry data, as of Sunday, the South American country registered more than 22 million cases since the pandemic began, while the official death toll has risen to 619,981.
On Wednesday, Brazil's President Jair Bolsonaro said the Omicron strain that has caused a spike in COVID-19 cases in the country and abroad could be called a "vaccine virus" and is a "welcome" variant.
"Some studious and serious people -- and not linked to pharmaceutical companies -- say that omicron is welcome and can in fact signal the end of the pandemic," Bolsonaro said in an interview with Gazeta Brasil website, according to Livemint.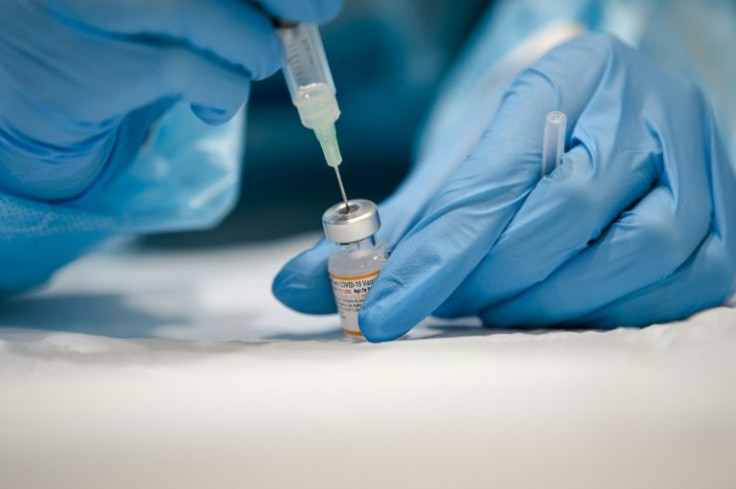 © Copyright IBTimes 2023. All rights reserved.
FOLLOW MORE IBT NEWS ON THE BELOW CHANNELS