2011's 10 Most Important People in World Politics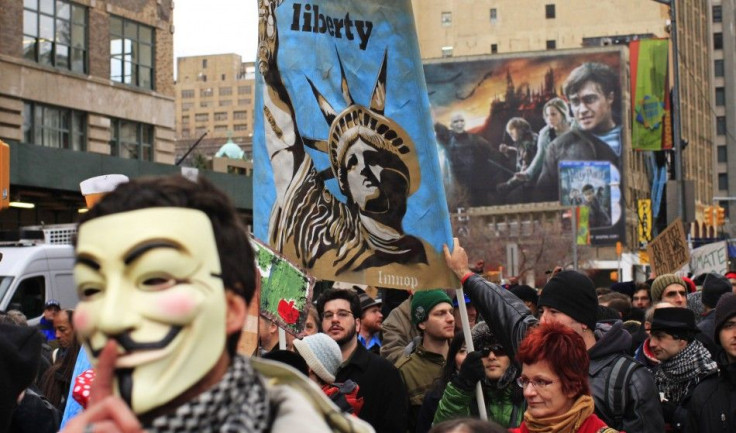 Mohamed Bouazizi
The event that sparked the Arab Spring was the self-immolation of a Tunisian street vendor named Mohamed Bouazizi. Bouazizi set himself on fire in December 2010 to protest how he was being mistreated by state police. After a policewoman slapped him, confiscated his wares and produce -- which he had had to go into debt to buy -- and insulted his family, Bouazizi had enough.
What kind of repression do you imagine it takes for a young man to do this? A man who has to feed his family by buying goods on credit when they fine him ... and take his goods. In [the city of] Sidi Bouzid, those with no connections and no money for bribes are humiliated and insulted and not allowed to live, his sister Leila told Reuters in January.
Bouazizi's death became a symbol of oppression and government corruption. At his funeral, 5,000 people chanted farewell, Mohammed, we will avenge you. We weep for you today. We will make those who caused your death weep.
Technically, Bouazizi's actions didn't happen in the past year, but the result of those actions echoed for all of 2011 and will continue to do so into 2012. Bouazizi was the inspiration for the Tunisian revolution, which then became the inspiration for the Arab Spring.
Angela Merkel
The German Chancellor worked tirelessly in 2011 to try to get the damaged, tumbling Euro back on track. Merkel has taken a lot of heat from her detractors over her support of controversial figures such as Defense Minister Karl-Theodor zu Guttenberg who had to resign in a plagiarism scandal, but that hasn't stopped her from deftly monitoring Europe's biggest economy.
Yingluck Shinawatra
Being Thailand's first female Prime Minister is important enough, but Yingluck's rise to power in a country that is still trying to stabilize its decades-old democracy is even more extraordinary.
During her campaign, some questioned the new politician's leadership abilities and thought that she was a pawn of her older brother, Thaksin Shinawatra, a former prime minister himself who was overthrown and exiled. So far, Yingluck has distanced herself from her brother, although her government is currently attempting to get Thaksin's passport back.
Yingluck's first test came this year with the massive flooding that consumed most of the country. Some criticized her lack of preparedness and early insistence that the city of Bangkok would weather the storm, but for the most part, the center of the capital was free of significant damage, although the outskirts, as well as much of the country, was swamped.
Anonymous
While the hacker collective Anonymous has been around for years, 2011 was its coming out party. The group carried out more cyber attacks this year than any other in its history, notably going after Sony, Bank of America, the Malaysian government and Mexican drug cartel Los Zetas.
The group's main priorities in the past year were around protest movements and Wikileaks. After Julian Assange and his Wikileaks site was severely criticized by a number of countries, Anonymous went on an offensive to protect the freedom of speech that they saw embodied in the secret document Web site.
After teaming with LulzSec, the group targeted U.S. state governments, as well as international governments, for what it believed to be internet censorship. Notably, a political organization called the Pirate Party won seats in Germany's State Parliament based primarily on that topic.
Anna Hazare
The Indian activist is trying to follow in Mahatma Gandhi's footsteps. Instead of British rule, Hazare is fighting the oppression and corruption within his own government. The India Against Corruption movement gained steam in April after Hazare began his hunger strike and he has mobilized thousands of people against one of India's biggest institutional problems.
Hazare has been detained a number of times for protesting against India's new anti-corruption bill, which he and other activists feel is not nearly strong enough.
Nobel Peace Prize Winners
For the first time ever, three women split the Nobel Peace Prize. Yemeni activist and politician Tawakkul Karman represents the spirit of non-violent protest. Karman has been organizing student protests against Yemen's president Ali Abdullah Saleh since February, and even after being arrested and then released, she continues her activism.
Many years before the revolutions started [Karman] stood up against one of the most authoritarian and autocratic regimes in the world, Nobel Committee chairman Thorbjorn Jagland told reporters in Oslo.
I am very very happy about this prize, Karman told The Associated Press on Friday. I give the prize to the youth of revolution in Yemen and the Yemeni people.
The other two women were Liberia's President Ellen Johnson Sirleaf and peace advocate Leymah Gbowee, both of whom had prominent roles in the country's civil war
Judges in Norway praised the two women's nonviolent struggle for the safety of women and for women's rights to full participation in peace-building work.
Moammar Gadhafi
The Arab Spring protests brought down a number of despotic world leaders, including Hosni Mubarak and Zine El Abidine Ben Ali, but none was as surprising (or as violent) as the fall of Moammar Gadhafi in Libya.
Gadhafi's death will echo into 2012, as the country's new leaders look at his policies as an example of how not to run a country, but also, because the International Criminal Court is currently investigating how Gadhafi was killed to see if any revolutionary fighters committed war crimes.
Anders Behring Breivik

On the most basic level, Breivik is simply a murderer -- and a deranged one at that, according to a Norwegian court. But the terrorist attack on Oslo in July was individual in its savagery.
More importantly, Breivik illuminated the danger of the type of virulent hatred that is spreading around Europe. While Breivik certainly acted alone and was not, as hard as he tried, representative of any mainstream political ideology, the anti-Islam, anti-immigrant rhetoric he touted in his manifesto has a disturbing amount of support on the continent.
Julius Malema
South African politician and activist Julius Malema is a polarizing figure who was found guilty of hate speech in September. Some view Malema as an important racial activist and spokesperson for black rights in the country, while others see him as a fearsome cult of personality who is using hatred to rally support.
Malema was expelled from the African National Congress, where he served as the Youth League leader, after it was believed that he was causing divisions within the party.
(His) careless, negligent or reckless pronouncements and utterances were a deviation of established and ongoing ANC policy and had the effect of embarrassing and bringing the organization into disrepute within and beyond the borders of South Africa, Derek Hanekom, head of the ANC disciplinary panel, told Reuters in November.
The 99%
If Time Magazine's person of the year was the protestor, then the 99 percent, i.e. the group of people who are not part of the wealthiest one percent of Americans, should have shared that honor.
We are the 99% became the slogan for the Occupy movement that highlighted the massive wealth gap that continues to grow in the United States.
© Copyright IBTimes 2023. All rights reserved.