2013 Immigration Reform: Obama Stays Mum On Use Of Executive Action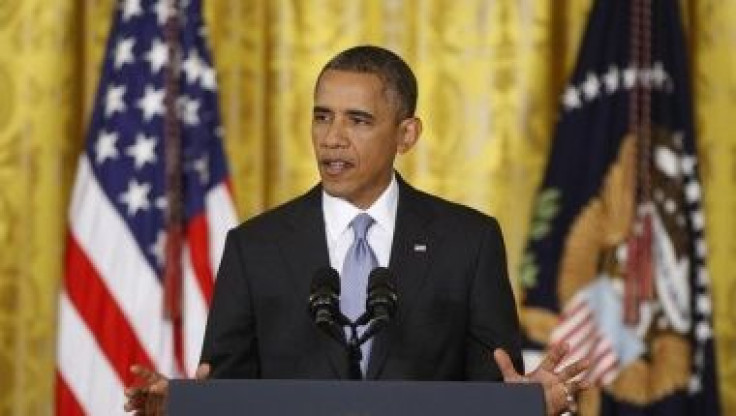 President Barack Obama is yet to say whether he would resort to using executive action to push immigration reform forward. Instead, during a press conference on Friday, the president said many of the concerns put forward by opponents has been addressed in the Senate-passed bill.
"If your main priority is border security I'd think you'd want to vote for this bill," Obama said. The president added that the Senate bill improves on the concerns of adversaries to reform even though it may not fully solve all the problems. Obama later said he doesn't know any law that "solves a problem 100 percent."
Under the Senate bill, boots on the ground on the Southern border will double to 40,000 and undocumented immigrants would get a 13-year path to citizenship. Moreover, an E-verify provision will require businesses to verify electronically that they employ only those who are eligible to work in the country. The Senate bill has stalled in the House, as Speaker John Boehner, R-Ohio, is refusing to bring any measure to the floor that doesn't have majority support.
But some reform advocates have called on the president to use executive action to suspend deportations and extend deferred action. The president is yet to address those concerns.
Obama on Friday urged House Republicans to put forward a bill that can be pass in the Senate when they return from recess. He also said he was confident that if the Senate's "Gang of Eight" immigration bill was allowed for a vote on the House floor it would clear the chamber.
"I am absolutely confident that if that bill was on the floor of the House it would pass," Obama said.
© Copyright IBTimes 2023. All rights reserved.