2013 New York Auto Show: Shelby American Gets Down In The Dirt With Its 2013-2014 Custom Ford F-150 Raptor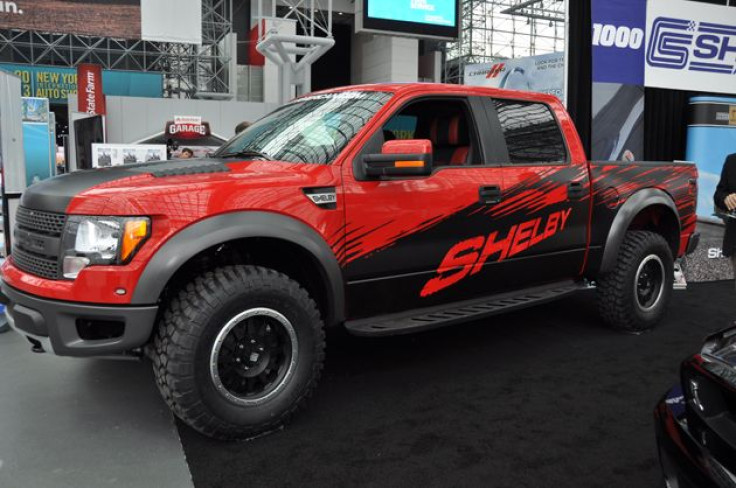 Shelby American, the famed custom performance vehicle manufacturer that has built its name souping up Ford Mustangs, pulled the cover off its new Shelby Raptor at the 2013 New York Auto Show on Thursday.
The Ford Raptor is already the most powerful version of the F-150, with its 411 horsepower 6.2 liter V-8. It's the kind of vehicle designed for serious, dedicated off-road use -- think oil fields, ranches and back-country living. After Shelby adds a Whipple supercharger, the horsepower rises to 575. The base package also includes Stinger exhaust pipes, boost and fuel pressure gauges and luxury-level custom interior.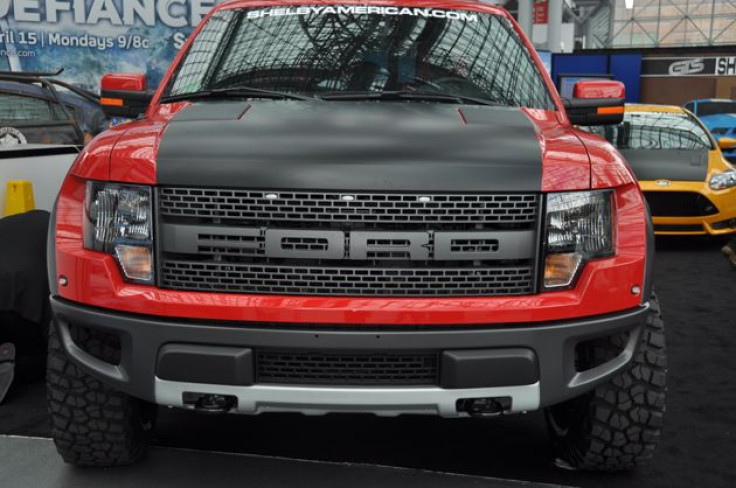 Considering that the Ford F-150 has been the best-selling car in America for nearly a quarter century, it seems that Shelby American's first foray into customizing a pickup truck is coming later than sooner. But more likely, the company was simply waiting for the right Ford pickup to come along.
This is the second move away from the typical muscle machines that Shelby has built its reputation on. In January, at the Detroit auto show, the Las Vegas-based company unveiled the Ford Focus ST, Shelby's first four-cylinder turbo-charged offering since a brief foray with the Dodge Omni in the 1980s.
© Copyright IBTimes 2023. All rights reserved.