2014 Chengdu Motor Show: Rolls Royce Unveils A Chinese Version Of The 2015 Rolls Royce Ghost II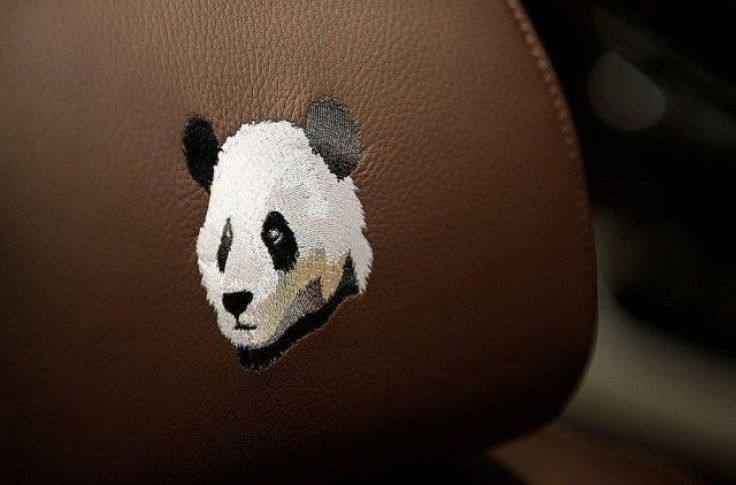 The 2015 Rolls Royce Ghost II, a smaller version of the British super-luxury carmaker's Phantom, was developed with an eye toward China's captains of industry. Not only did the BMW-owned maker of cars most people never see, much less drive, build an extended wheelbase version that's essentially a prerequisite for selling cars to China's super-rich, but the voice-activation features in the car's infotainment and telematics understands Mandarin.
On Friday, visitors to the 2014 Chengdu Motor Show were kicking the tires and sniffing the new car smell of the $250K+ class luxury car. It features Panda embroidery and bamboo-themed pinstriping, according to teaser photos Rolls Royce released recently.
The 6.6-liter, twin turbocharged V12, based on BMW's 760i engine, is linked to an eight-speed automatic transmission in this rear-wheeled "oasis of calm in a frenetic business world," according to Henrik Wilhemsmeyer, Rolls-Royce Motor Cars Ltd.'s regional director for mainland China. The 563-horsepower engine puts out 575 foot-pounds of torque and will fly to 60 mph in 4.7 seconds; not bad for a car of its size.
The challenger to the Bentley Flying Spur and the Maybach edition of the coming Mercedes-Benz S-Class will definitely cost more in China, possibly twice as much as its British sticker, putting it in the category of a car for the country's 1 percent of 1 percenters. But this is China, so there will be buyers.
© Copyright IBTimes 2023. All rights reserved.